Humble PIE: Time for Independent Ad Tech to Embrace Independent Values
by Mathew Broughton on 10th Feb 2020 in News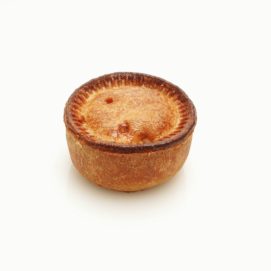 In this exclusive article written for ExchangeWire, Paul Evans (pictured below), B2B strategy and marketing consultant, discusses why the moment is right for the independent advertising ecosystem to embrace its own independence, champion relevance, and collectively re-imagine the future makeup of programmatic.
The meaning of independence
"2020 will see a re-think of programmatic". The first of Ciaran O'Kane's predictions for the new decade "had me at hello", and now that we're just a month in to 2020, this statement could not have been more prophetic. The thoroughly debated announcement by Google, that the Chrome browser will drop third-party cookies in two years, is seismic in its potential implications for online advertising. Boom! #micdrop.
Much, if not all, of that debate has been about the impact on independent ad tech capabilities, the programmatic architecture and processes that drive the operational and commercial interests of online advertising, from identity to targeting, measurement to attribution. Naively perhaps, I observed that the intensity and urgency of reaction showed the extent that the independent ad tech sector is, in fact, largely dependent. Dependent on the hand (or the browser) that feeds it.
I've always been a champion of independent ad tech, seeing it as vital to ensuring a healthy and positive data-driven media ecosystem. Independence was one of three operational pillars I had created on joining the Vodafone business as global head of media. The intention here was to create clear language and principles by which we would engage the industry, in the way we selected our partners, worked with them, and created value for the business. Independence is as much a mind set as it is functional or technical. It's about freedom of thought, removal or management of conflicts of interests, and at its core, doing the right thing for the industry (brands, publishers, and audiences).
Re-thinking programmatic
So it goes that with change comes opportunity. I don't blame or lament the change that Google are bringing to the way online advertising will work in the future, in fact, it feels liberating. It feels like a fresh start and an opportunity to bring innovation and new thinking that can elevate the role of independent ad tech, proving its value in the value chain. Seizing on this agenda of change, and back to Ciaran's rallying cry, how then should we collectively re-think programmatic?
Within his same 2020 prediction, he unleashed the concept of "PIE" on us – "Programmatic Is Everything". Genius. And he's absolutely right about this idea, that bringing search, social and programmatic media together will help this industry move forward. Not just because it makes sense as more non-display inventory sources inevitably become planned and bought this way. But more so, this is about simplicity and better integration of tech, partnerships, processes, and people – the core capabilities that underpin modern marketing practice.
But here comes my excuse for the title of this post – it can't just be "PIE", it can't just be channels and capabilities – it needs to be "humble PIE". Not in the sense of an apology for the past, but in the way we move forwards to embrace this new operational landscape. The change being brought to the market by Google comes with a window of opportunity to fundamentally reassess the way we do things and create value, to bring more positive meaning to the word independent, through a lens of genuine humility and respect for the customers and audiences we serve, and the ecosystem with which we are reliant on. This is more than me offering you platitudes. This is about taking tangible action to solve some of the problems that have plagued programmatic (under the "PIE" definition) and broader online advertising for far too long.
Doing the right thing
Let's start with data quality. In human terms GDPR is simply legislation about establishing trust with our audiences and their data. But there's been way too much illegitimate application of legitimate interest because commercial motives and profit have come before that central idea of trust. 2020 should be a year where ad tech takes ownership of this issue before the ICO does, offering true, simple and clear opportunities for consent, married to privacy solutions that keep that data safe and secure.
Then we have the application of data. Personalisation was the ANA's 2019 marketing word of the year, and something hyped by many martech companies as the ultimate end game for brands. This idea in part has led to many brands developing the practice of extreme segmentation in the pursuit of short-term performance objectives, ultimately diluting the overall focus and effectiveness of the marketing investment entrusted to us.
A recent Gartner report predicted that 80% of marketers will reduce or abandon their personalisation efforts as the reality of impracticality bites, so how can independent ad tech support this motivation instead? Identity will continue to have value, but hopefully the new identity agenda will be about the responsible targeting of known, authenticated audiences via greater volumes of publisher and brand first-/zero-party data.
But I also hope we can return to championing the value of relevance and context. Relevance is often used interchangeably with personalisation but is different, it picks up on the powerful signals and situations that are overlooked when we focus on the individual, such as like-minded communities and interests, day parts, location, weather, and so on. Relevance and context are ready-made for a future that will be potentially cohort-driven and anonymous, and is the perfect stimulus for developing ad content that can command attention.
This takes us to considering the interests of marketers and marketing. We collectively serve both ends of the value chain – publishers and brands – but it's marketers that fund this whole show through their advertising investments to reach audiences. The ad tech industry, and particularly programmatic, has championed and shaped a world that selectively seeks out lower funnel intent and acquisition behaviour, but just as personalisation has bred misplaced ambitions and actions, so has performance marketing. Not that performance marketing is wrong, brands are here to sell stuff, but in isolation and elevation, it's dangerous. A more balanced approach might be for independent ad tech to pivot their business models to help brands manage the entire customer journey, serving and solving both long and short-term business requirements, delivering targeted mass reach that builds positive bias, as well as responding to in-market behavioural triggers that convert intent to purchase.
The World Federation of Advertisers (WFA) is a representative body that I've worked with closely in my former "client-side" life, counting members such as Unilever, Mastercard, Adidas and P&G in it's ranks. They are a brilliant organisation that holds the pulse of brands around the world, and the ad tech industry should be looking towards the agendas that they are setting for direction and alignment. Two of their most notable efforts right now are in the cross-media measurement space and tackling the issues of brand safety and ad fraud to create a more responsible media environment. Some of the global platforms have leaned in on these initiatives due to scale and influence, but these problems, and eventual solutions, require the active participation of the independent ad tech sector to ensure that manifestos and standards become everyday practice.
Trust in independent ad tech
Many of you are praying that this monologue will end, and it will, I promise. I could go on, there are lots more issues to address and fix within this wonderful industry of ours, but this is necessary change. I've positioned this to you as doing the right thing in reflection of what the meaning of independence can be realised as, which is an undeniable truth. Next to truth sits trust, and trust is the ultimate goal here.
Consumer trust in advertising and marketing continues to decline as it has done since the 1960's. However, this decline in trust is accelerating, in line with the emergence of online advertising, as it has taken a greater proportion of audience time and investment over the past 25 years. Crappy ad formats and excessive frequency of exposure have all contributed to this negative audience experience, placing ad tech at the heart of this issue and the mandate to remedy it. Building a more trusted technology ecosystem, grounded in clear intuitive principles is both the right thing to do and the path to profit and competitive advantage for those businesses that seek to realise this with conviction. I personally look forward to helping some of them on that journey.