Bridging the Gap between Print and Digital: Q&A with Maria Hedengren, Readly
by Grace Dillon on 15th Apr 2020 in News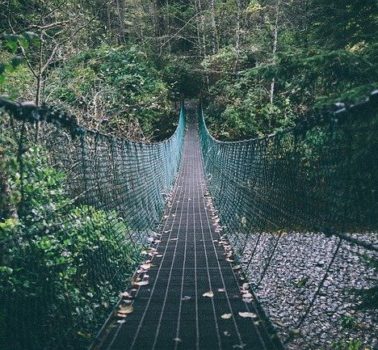 Maria Hedengren (pictured below), CEO of digital magazine firm Readly, writes exclusively for ExchangeWire about moving print publications to the digital sphere, capturing audiences, and publishing in the age of Coronavirus.
1. Some see digitisation as a threat to traditional print publications. How does Readly negotiate the conflict between the two mediums?
We see many publishers that are looking to diversify revenue streams and find new ways of providing services to their audiences. Today, Readly is a digital partner to 800 publishers worldwide. Our inventory of 5,000 magazine titles were read 83 million times during 2019. We offer a new revenue stream sharing more than 50 percent of the proceeds with publishers, with an increased digital presence reaching target audiences in 50 markets, adding readership to both current and back issues.
We recently launched Readly in Australia and New Zealand adding potentially about 17 million English speaking magazine readers according to local reading statistics. On top of that we also enable publishers to become more data driven in content optimising and business. We have 25 billion data points which provide publishers, editors and marketers with insights that can be used for maximising readership and ad performance as well as for benchmarking. Ultimately it's an easy and inexpensive way to complement existing marketing strategies, especially to target an audience outside of a title's home market.
2. What are the main challenges for magazines when moving to the digital sphere? Have they found that the move alienates key demographics?
Most publishers see the many benefits of working with Readly as part of their digital strategies - the proof is in the hundreds of publishers that have chosen to include their magazines on our platform. There are occasionally questions on whether digital magazines cannibalise existing audiences, but we have found that in general we take only a few percent of the readers from a print title. Instead, Readly connects publishers with new readers both on existing and on new markets and adds to their revenue streams. In fact data shows that on average 10% of our subscribers read foreign titles (titles not from their own market) - so we are helping to broaden the audience geographics. We also see that people read more on Readly than they would in the print only world.
A recent survey among our subscribers revealed that only 2 out of 10 chose Readly for a specific magazine - the rest use Readly to access the unlimited reading of our broad portfolio.
3. Readly's Open Discovery focuses on more niche magazines. How does the platform help them reach their target audiences?
The discover tab in the Readly app includes popular categories both in one's own country and in other countries, as well as recommendations based on interests selected and previously read magazines. It mixes both well known and niche titles. One of the benefits to publishers of Readly's "all-you-can-read" service is that subscribers often enjoy discovering new titles and subjects of interest.
The discovery tab also shows a new feature - Readly Articles (launched on the UK/SE market) - a curated article feed where the user can easily discover new and interesting reading. The curated articles have a customised mobile view with enlarged font size and custom paragraph layout, easily read on small screens. Readly Articles is also a way of reaching a younger audience which is more likely to be a snippet reader, triggered by content more than title.
4. How does the move to digital impact your publisher partners' discussions with the advertisers they work with? Is Readly able to provide publishers with more informative metrics about their digital audiences that they can share with advertisers?
Our data and insights show that magazine readers spend more than twice as long on advertisements in a magazine environment compared to other digital ads. The average view rate on Facebook is 2 sec, on Readly that same number is 5.4 sec. When looking at a niche magazine e.g. a car magazine, the view rate of an advertisement can be as long as 20 sec. I think advertisements for magazines need to be viewed as part of the experience and content.
We have a wide range of data on reader behaviour such as what they read, when they read or how long they read for - which is shared with publishers. The 25 billion data points that Readly has enables publishers to work more data-driven, adapt their content in both print and digital, optimise magazine ads, and further develop their insight-based digital strategy - ultimately it lets them increase the number of readers and build their brand.
With this in mind we have developed a tool called Readly Insight and together with a few selected publishers in Sweden, a test phase of the beta version was launched at the end of 2019. The aim is to contribute to the entire publishing industry's further digitalisation and at the same time use the tool for Readly's own innovation and business development.
We know that our data is highly sought after and appreciated by the publishers and it will both help them further develop their business.
5. Although the most recent ad bans surrounding the COVID-19 have since been lifted, keyword blocking and similar technologies can cause publications to lose out on vital revenue. Although Readly is a subscription service, are you concerned about the capacity for advertisers to effectively stifle free-to-read journalism? Do you think this will be a persistent issue for the industry as a whole?
What we have seen with COVID-19 is that consumers are increasingly exposed to and concerned with fake news and unverified information. Publishers have as a result, and to counter much of this disinformation, opened up pay-walls to allow correct news to spread more effectively.
However, I think we will go back to the tendency we saw previously which was for more and more news media to introduce paywalls. There will be a continued widespread resistance to fake news and an ever-increasing appreciation of verified journalism and accountable editors, leading users, and as a consequence advertisers, to established publishers and news outlets.
The habits of readers are evolving - there is increasingly an acceptance in having digital subscriptions in not only music and mobile content but also news and magazines - and I believe advertisers will adapt to reach their target audience.
6. What impact has the ongoing pandemic had on Readly and on digital print media as a whole?
It's a turbulent time for businesses globally and the publishing industry has not been spared, in particular with physical sales decreasing and uncertainties around advertising revenue. We are committed to working with our publishers to assist them in diversifying their revenue streams, increase their digital circulation and presence, and become more data-driven in their work.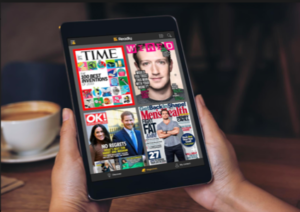 At Readly, we are seeing an increase in app downloads in many countries as the developments of the Coronavirus outbreak continues. March downloads on all markets add up to a 62% increase compared to March 2019 and 21% compared to February 2020. I believe the increased usage of Readly indicates a growing need for distraction as the crisis is unfolding. Many of our thousands of titles bring a sought-after break from what we're witnessing around the globe at present and we hope they can empower people to protect their health, act with compassion and stay positive when we overcome this massive challenge.
7. What are Readly's immediate plans now that it has expanded to Australia and New Zealand? Where could the business head next as it continues to grow?
The magazine publishing industry is moving from offline to online, and we expect the digital penetration of magazines to reach that of other media industries, such as music and film. Our focus now is to grow further, both in existing markets and in new markets, both in and outside Europe. We will continue to build our brand, add quality content and further develop the product for our users with a focus on curating content and other features that make it easy for the user to quickly find relevant and customised content. Our product is not limited to any specific countries, but can be used across the globe. Over time we will continue to expand into more markets but we have no specific details that can be communicated at this time.
Ad BlockingAustraliaDataDigital MarketingPublisher