Addressability is Key to a Healthy Ad Ecosystem: Q&A with Erica Schmidt, Matterkind
by Grace Dillon on 28th May 2020 in News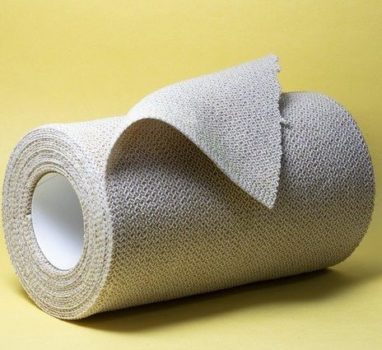 Whilst businesses continue to battle against the COVID-19 onslaught, the need for greater addressability and transparency has become more prominent than ever. With concerns surrounding how advertisers use consumer data pre-dating the current crisis, how is the industry responding to the call for a healthier and more accountable ecosystem? We spoke to Erica Schmidt (pictured below), global CEO of Matterkind, about IPG's newest division, and how it hopes to help transform the industry.
How did Matterkind come about?
We acquired Acxiom in 2018, which gave us an imperative to bring in a strategic data asset: we felt that Acxiom's global footprint and cross-industry relationships, as well as the veracity of its data and notion of privacy by design, was a game changer that would lead to a transformation for IPG.
The technology that we've built for Matterkind was actually kickstarted by the recognition of tremendous inefficiency in the digital system. The current setup results in over-saturation of the same audiences: we over-frequent consumers, and therefore fail to get the greatest advocacy for our clients. The only way to identify these inefficiencies is by mining through the data to determine where those overlaps are.
How does Matterkind fit into IPG at large?
If you think about Acxiom operating as a data layer, and Kinesso as application building, then Matterkind is the third and final step of our transformation, as well as our plan for the future across IPG and, most importantly, for our clients. Knowing that we have the strategic data assets and a rich application layer has enabled us to act as a full activation layer across all media touch points.
Our marketplace teams, who support what we do, sit within Kinesso; Kinesso builds the technology and applications to benefit Matterkind, and this puts the focus on business outcomes irrespective of channel. Launching Matterkind also means that we're having interesting conversations and are looking at the ways that we engage with publishers, which is valuable to our clients.
Kinesso is not particularly old, whereas Cadreon had a 10-year footprint in the industry. Why absorb Cadreon into a new offering rather than launch a new offering under Cadreon?
We believed that we were in a position to do more than create another iteration of Cadreon: we really felt that we had all the assets, the technology, and the enriched and healthy data, to transform our approach to the ecosystem. We created Matterkind to brings the heritage of over 10 years of Cadreon whilst expanding the aperture of what we do. We also wanted to really change the dynamic and the value exchange that we have when it comes to client engagements:. I think we would all agree that programmatic as a vernacular has never been a completely accurate description of what we all collectively do; and, regrettably, programmatic has become garnered a bad reputation due to the actions of some bad actors.
We wanted to reiterate and emphasise our true focus, which is on addressability rather than being programmatic. Therefore, we felt that a fresh offering built with sophisticated capabilities would be the best way to do this.
How does Matterkind differ from other IPG offerings?
With Matterkind, we've built a mixed media modelling in a dynamic fashion rather than the static approach used by the industry. We've created automation around our audience hub capability to identify targeting inefficiencies across the ecosystem, which changes the conversation with clients from how to save on media spend to what action can they take to drive business growth and achieve business outcomes.
We've also built an optimisation layer to support our campaign operators, who control media spend across multiple touch points and channels, in identifying where to invest. We maintain that the touch point is more important than the channel, so we've optimised on an outer loop basis to identify which touch points will deliver the best outcomes. This means that the classic shifts across display, video, events, television, and perhaps out -of -home, will be more dynamic than usual, and that we'll be able to identify which of the tactics we've deployed are producing the best results.
What do you feel that Matterkind adds to the marketing landscape?
Part of the rationale behind Matterkind is that organisations are all trying to put data at their core, meaning that a tremendous amount of change is about to come to the way that businesses operate. We think that we're more than ready to help our clients navigate through that change, through our strategic partnerships, through our augmented advisory services, and through our accountable, measurable media activation capability.
Not every client is at the point of knowing what they need, but there are plenty of others that we have seen go through this journey. I wouldn't say that they've reached their destination yet, but they are really keen on finding the right solutions and to have somebody to help them navigate those waters. Part of the way that we help our clients is by building a maturity canvas with them, which is part of our new capability: many consulting-like businesses would take this approach as well, which helps the client to prepare for a moment when we can say "let's now focus on optimisation towards those outcomes and not on media proxies".
Transparency in ad tech is a hot topic at the moment. How does Matterkind address concerns regarding transparency and accountability?
I've always felt that Cadreon stood out in the marketplace for two key reasons: we never arbitraged, – we didn't operate in an opaque fashion – and we made decisions that were to the advantage of our clients, not our own advantage. Our capabilities through data means that all areas of our operations are addressable, which is tremendously important: the notion of addressability puts a lot more onus on the performance of the media, because we have the precision to find the audiences that we're looking for.
We truly believe that advertisers should care about how their media expenditure is being managed on their behalf. Therefore, we really believe that we need to be as transparent as possible with clients, and to share with them what is driving the best business outcomes. You can't be a partner and say that you're sharing in your clients' goals unless there is implicit trust and transparency within that relationship.
We've always taken a very open and transparent approach, which is something that we wanted to carry through into Matterkind. This translates into really embodying the principles that we've set ourselves, including being respectful about how we target audiences: just because we can blast someone with impressions across various touch points, doesn't mean we should – we want to make the customer experience one that is relevant without bordering on creepy or harassing. We want to deliver experiences that help to create environments where consumers feel an affiliation or association with a brand – and we think that transparency is at the core of doing that. 
It's quite a dramatic time to be launching a new offering. How has the current situation impacted on Matterkind? How have clients responded?
We have been planning the launch of Matterkind since October 2018, so this isn't a merely opportunistic move: this really is something that's been a long time coming.
I had initially expected clients to respond to the launch with: "this is interesting, but we're not there yet". However, the crisis has accelerated client receptivity towards, and need for, tools that are more accountable and more measurable than ever before, which only stands to reason. As budgets get slashed, and as brands try to hold onto the budgets they have, there's a greater level of scrutiny. However, we're more than ready and willing to help our clients navigate through this.
Admittedly, we feel a little wary to be having a celebratory moment at a time like this, but we're super excited and we're ready to provide something that will really benefit the industry. Part of the reason why we chose the name 'Matterkind' is because we focus on what matters and we offer something that's kind to consumers, kind to our people, and kind to our clients. Hopefully we'll continue to expand beyond our vision and our early work to truly transform the industry.
Ad SpendAudienceDataTargetingTransparency