ExchangeWire Connect: Enabling New Business in the Lockdown Era
by Ciaran O'Kane on 2nd Jun 2020 in News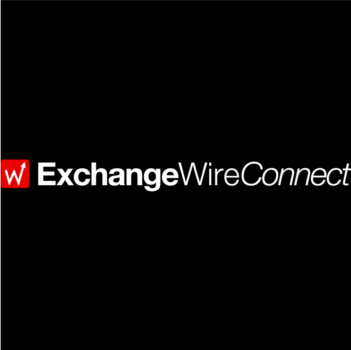 Never waste a crisis to affect meaningful change, they say. It's easier said than done when an entire industry is still trying to figure out how to conduct normal business in this new reality. 
Zoom, Google Meet et al are a help. But let's be honest here, there is nothing more binding from a network-building perspective, than the face-to-face meeting, or the after-work pint in the pub, or - my personal favorite - the 'power' breakfast. 
Is the virtual meeting to be the future business-networking model? It could well be as people continue to work remotely. If this is the case, we are going to need more advanced tools to make this new way of working possible. 
Enabling new business in the lockdown era
ExchangeWire has been delivering global conferences for over a decade - all underpinned by our site's deep-dive content and industry research. We have built a truly global audience and have hosted our flagship event, ATS, in more than 15 cities globally. This has given us unique insight into how data-driven marketing operates across a host of markets. 
A critical part of our live events has always been about providing the best forum for buyers and sellers to interact. Since being restricted in doing any live events this year, we have been thinking about how we can evolve our current networking offering. 
Webinars and virtual events are excellent for getting insight and data on specific topics, but ultimately they cannot - and will not - replace those face-to-face conversations at live events. 
Those conversations often surface new technologies and new demand sources for buyers and vendors (media and technology) respectively. It connects the ecosystem. 
But even we have concluded, during this forced hiatus, that face-to-face networking can only get you so far. 
In a time-poor and, increasingly, socially-distanced world, it is important for the industry to find ways to simplify the digital media buying and the technology RFI process. To help ExchangeWire's extensive global buyer and vendor user base streamline this digital marketing activity, we are launching ExchangeWire Connect.
What is ExchangeWire Connect - and how can it help your business?
This new platform will make it easier for buyers and sellers to connect across different markets: buyers looking to fill media and tech briefs can access innovative tech vendor solutions; and vendors can save time and sales cost to source multi-market RFIs. 
How will ExchangeWire Connect work? Here's an outline:
ExchangeWire Connect lists tech and media briefs from both global brands and agencies, showing relevant details (budget size, KPIs, geographies, required tech capabilities and much more)

Vetted ad tech and media solutions can respond to any open brief on the platform

The agency and/or brand shortlists the most suitable vendor applications

Shortlisted vendors are then connected with the buyer through the platform

How can buyers and sellers sign up to ExchangeWire Connect?
Our beta will run from the beginning of June until the end of August, and we are looking for companies to sign up to become the first of the buyers and 'vetted' vendors to be added.
How do you become a 'vetted' vendor? Complete this registration form, and we will set your company up to join ExchangeWire Connect.
If you are a buyer looking to source vendors for media and tech briefs, you can register your details here. 
ExchangeWire Connect has been developed specifically to make it easier for technology vendors, media companies and buyers, spread across multiple markets, to deliver KPIs and establish new business partnerships. We look forward to launching our new platform in the coming weeks, and we are keen to hear from you.
Ad TechAdvertiserAgenciesBrandsMarketerMedia Spend