DOJ Gears up for Google Antitrust Suit; Samsung Wins £6.64bn Verizon Deal
by Grace Dillon on 11th Sep 2020 in News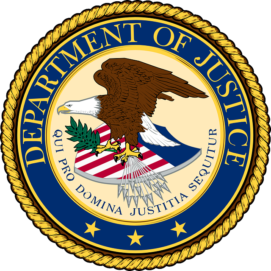 In this weekly segment, ExchangeWire sums up key industry updates in ad tech from around the globe. In this edition: the US DOJ is reportedly gearing up to launch an antitrust suit against Google; Samsung wins a $6.64bn deal to provide hardware for Verizon; US senators push for reform of legislation around big tech liability; and TAG completes a successful trial of its DLT solution.
The US Department of Justice (DOJ) is expected to file a long-anticipated antitrust suit against Google within a matter of weeks. The suit, which will come off of the back of an investigation led by a collective of around 40 lawyers, could be launched by the end of this month, according to sources familiar with the matter.
The New York Times wrote that 3 of its sources informed them that the DOJ has instructed those involved in the investigation "to wrap up their work by the end of September". The publisher also reported that the many within the investigative team disagree with the deadline, arguing that they need more time in order to build a stronger case against the Alphabet-owned tech firm. A number are believed to have asserted that "they would not sign the complaint".
The deadline has received criticism from both ends of the political spectrum, with figures from each party accusing the other of trying to shape the deadline to the national election in November. Some Democrats argue that Attorney General William Barr is attempting to rush the case in order to bolster Donald Trump's re-election campaign; whereas some Republicans allege that their counterparts want to unnecessarily delay the case in the hopes that it will be picked up under a newly-elected Joe Biden.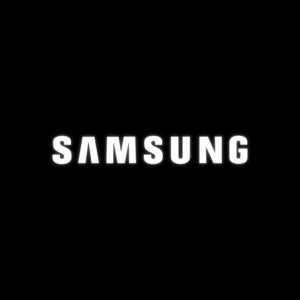 Tech behemoth Samsung has revealed that it has won the bid to provide wireless communications solutions to US telecoms giant Verizon. The deal, worth USD $6.64bn (£5.08bn), follows a growing uptick in Samsung's fortunes since the Trump administration shunned Chinese rival Huawei.
Announced on Monday (7th September), the order will see the South Korean firm provide network equipment for Verizon's use, including an unspecified amount of 5G-capable resources. The move indicates that Verizon is turning its attention towards the US's plans to establish a 5G network.
The agreement could spell trouble for Samsung rival Nokia, for whom Verizon had reportedly been the biggest client. The deal could see Samsung's market share climb from 3%, and pose a credible threat to current market leaders, including Nokia, Huawei, and Ericsson.
"With this latest long-term strategic contract, we will continue to push the boundaries of 5G innovation to enhance mobile experiences for Verizon's customers," read part of a statement from Samsung. The contract between the Samsung's US unit and Verizon is set to run for 5 years from June 2020 until 31st December 2025.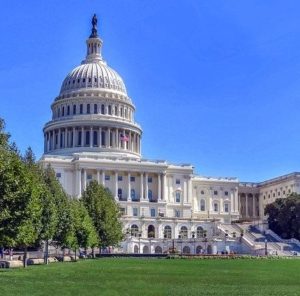 3 Republican senators have proposed a new piece of legislation to make big tech firms take more accountability for the content posted on their platforms. The bill, called the 'Online Freedom and Viewpoint Diversity Act', would replace Section 230 of the 1996 Communications Decency Act, which lawmakers have increasingly criticised for effectively granting big tech platforms immunity from liability for their users' content.
"For too long, social media platforms have hidden behind Section 230 protections to censor content that deviates from their beliefs," said senator Roger Wicker, chair of the Senate Committee on Commerce and one of the proponents of the new bill. Wicker is flanked by chair of the Senate Judiciary Committee, senator Lindsey Graham, and senator Marsha Blackburn, who sits on both committees.
The complaint behind the proposed Act has also received attention from president Donald Trump. Accusing social media platform Twitter of bias against his party, president Trump called on Republican Senator Majority Leader Mitch McConnell to "fight back, and repeal Section 230, immediately."
Trump signed an executive order to override Section 230 and implement tighter regulation over content moderation on platforms such as Twitter and Facebook in May. At present, a number of other legislative proposals targeting Section 230 are circulating the US political landscape as the debate over how much responsibility tech platforms' should take over their users' content continues.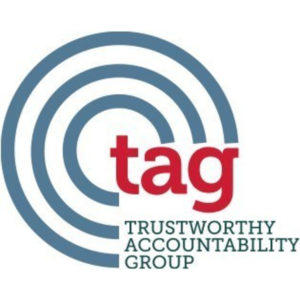 The Trustworthy Accountability Group (TAG) has completed a year-long pilot programme to measure the potential benefits and feasibility of Distributed Ledger Technology (DLT). The cross-industry trial, run in partnership with London-based tech firm FIDUCIA, saw participation from leading brands and agencies including McDonald's, Virgin Media, Havas, and IPG.
The focus of the pilot was to establish if greater levels of trust and transparency in digital advertising could be generated through the addition of DLT. The trial indicated that DLT could help to help attain greater clarity within the digital ecosystem by serving as a unified data and reporting layer and to optimise campaigns by providing a unified set of quantitative and qualitative metrics, according to a press release announcing the results.
The global industry body is now planning to launch a consultation session to give stakeholders across digital advertising an opportunity to discuss the findings.
"While DLT is still in its early stages, we believe this pilot not only highlights the potential for this type of technology but also the importance of working with stakeholders across the industry to evaluate and find consensus on common standards." Said Mike Zaneis, CEO of TAG.
Also in the news