Captify Announces Appointment of Fiona Salmon as Vice President of Partnerships EMEA
by ExchangeWire PressBox on 6th Oct 2020 in News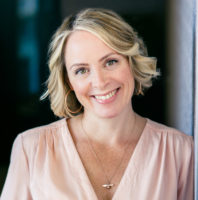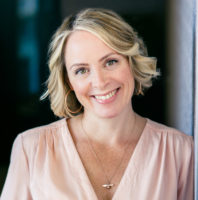 Digital expert to manage the growth of Captify's partnerships; allowing the world's leading publishers to extract value from their onsite search data to maximise yield. Salmon will be leading Captify's charge as a privacy-first, programmatic partner for publishers preparing for a post-cookie era.
Captify, the global leader in Search Intelligence, today announced that Fiona Salmon has been named vice president of partnerships, EMEA, charged with continuing to scale Captify's first-party search data network, currently at over 41 billion search events per month globally. In this role, Salmon will lead Captify's data partner acquisition business across Europe, Middle East and Australasia, with a focus on powering privacy-compliant data solutions whilst also aligning strategies to US partnerships.
Salmon joins ahead of a cutting-edge product launch for the business, which will empower publishers to realise and extract value from their onsite search data, historically a blind spot for them. Salmon will take Captify's 'Sense' platform to market for publishers, enabling them to better understand, manage and grow their audiences, ultimately improving advertising yield and revenue without relying on third-party cookies.
"As Captify continues to chart a course of rapid growth, Fiona brings deep industry experience in developing longstanding, profitable partnerships with digital publishers," said Fiona Davis, Captify's chief operating officer. "Over the past 10 years, our technology has been uniquely built with and for publishers, to drive growth and create defensibility against industry forces like the walled gardens and privacy changes. We are thrilled to add Fiona to our global leadership team as we expand our footprint around the world."
Salmon brings more than 20 years of digital innovation, data-driven marketing and strategic partnerships experience to Captify. She was most recently director of data and digital innovation for EMG Health, and previously served as the managing director, UK for data management platform 1plusX, a high-tech software-as-a-service business that provides a platform for data- driven marketing. Prior to that role, Salmon spent more than a decade at a number of blue-chip media owners, including: Trinity Mirror, Bauer and News International.
"I have always been drawn to Captify for its position as a unique, independent player in the market known for strong leadership and being a true innovative partner,' said Salmon. 'Over the course of the past decade, Captify has built a heavily relied upon vast dataset – partnering with 1300+ publishers to access search data from across 6m+ websites – fresh data that keeps up with the real-world in real-time, to engage with consumers programmatically and in the most relevant way. Through a suite of search-powered, privacy-first solutions and technologies, publishers have access to the tools they need to expand audiences, grow ad revenue and build businesses fit for the future."
Onsite search is a largely untapped first-party dataset for publishers that provides deeper, real-time insight into audiences and media consumption to increase revenue, deliver better results for their advertisers and fuel more engaging editorial content in line with consumer interest. As a programmatic-first partner, and through its supply side integrations, Captify empowers publishers to manage this unique dataset for their advertisers through multiple programmatic transaction partners.
For more information or to get a preview of Captify's Sense platform, please visit www.captify.co.uk.

Captify
Captify is the largest holder of consumer search data outside of Google, and its unique technology understands the intent of consumers across all channels, including voice Search, desktop on-site search and in-app search. Captify's privacy-centri…
Powered by PressBox
Ad TechAppointmentDataEMEASearch