Ex-PM Rudd Calls for Investigation into NewsCorp; Streaming Revenues Overtake Box Office
by Grace Dillon on 12th Oct 2020 in News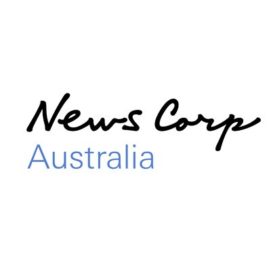 In today's ExchangeWire news digest: former Australian prime minister Kevin Rudd petitions for a royal commission into NewsCorp; analysis from PwC reveals that global premium streaming revenues have overtaken worldwide box-office revenues for the first time ever; and Allegro, the newest addition to Poland's main stock exchange, becomes the country's most valuable listing.
Former Australian PM calls for royal commission into NewsCorp
Former Australian prime minister Kevin Rudd has called for a royal commission into NewsCorp's position within the country's media landscape. Rudd launched a petition for the investigation on the Australian Parliament website last Saturday (10th October), which accrued support from over 38,000 signatories by the following morning.
Rudd criticised the Murdoch-owned media giant for using its market dominance to "chill free speech and undermine public debate". The former PM also stated that the petition was the result of "growing anger at what the Murdoch media monopoly is doing to our country", although the information attached to the petition focuses on a desire to make the Australia's media landscape stronger and "more diverse".
Despite an apparent influx of public support, Anthony Albanese, the current leader of Australia's Labor party, has given the petition a wide berth, making it clear to reporters that Rudd's actions are not part of any of his party's policies.
As Australia does not have a signature threshold which makes it compulsory for an issue to be debated in parliament, it is unlikely that the petition will result in any action from the federal government, regardless of the amount of the support it receives. However, being currently occupied with issues relating to competitions and antitrust in related industries, the petition could invoke the Australian government to take a closer look into the nation's biggest media company.
Top streaming services to lead global theatrical revenue, reports PwC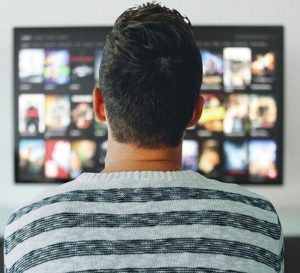 PwC has reported that revenues from global premium streaming platforms will exceed box-office revenues in 2020 for the first time ever. The firm forecasts that revenues within the sector will soar to almost USD $50bn (£38.4bn) this year as revenues brought in by box offices from around the world sink 65% to USD $15bn (£11.5bn) since 2019.
Lockdown measures and paused advertising spend triggered by COVID-19 created a nightmare scenario for cinemas around the world, which are still struggling to recoup losses in the face of strict social distancing rules and delayed releases. Cinema's loss was streaming's gain, however – with swathes of the world's population confined to their homes, services like leader Netflix and newcomer Disney+ saw their user bases balloon.
The projection includes good news for the movie business despite the faltering of its traditional host, with the industry to see its revenues grow by an estimated USD $30bn (£23bn) per year in 2022, 2023, and 2024. Whilst box offices are expected to see a slight recovery of up to USD $20bn (£15.4bn), streaming platforms are anticipated to rise by USD $55bn (£42.3bn).
With so much uncertainty remaining around the pandemic and how to respond to a "second-wave", streaming's new found lead over cinema may stretch further yet.
E-commerce firm Allegro becomes biggest company on Polish stock exchange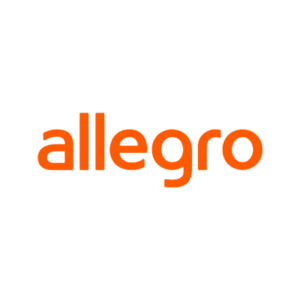 Polish e-commerce company Allegro.eu has become the biggest company to be listed on the country's main stock exchange. Shares in the company soared by up to 61% during its first public trading session in Warsaw last Monday (5th October), with the company now valued at USD $17.7bn (£13.6bn).
Allegro's IPO was priced at the upper end of a marketed range by the company and its private equity investors, who sought to capitalise off of booming demand for online sales as the COVID pandemic rages on. The company is now pegging its hopes on a continued growth of e-commerce amongst Poland's 38 million-strong population for its continued success.
"Allegro was priced close to global technology leaders as it's already one of the biggest e-commerce companies in the world," said Konrad Ksiezopolski, an analyst at banking group Haitong. "E-commerce is a winning industry during the pandemic, which should help the stock. Time will show the impact from competition of Amazon or AliExpress, which is a real test of Allegro's valuation."
Allegro saw its net income grow by around 50% year-over-year over the first half of 2020 as many small and independent retailers turned to the platform to keep business going amidst the global health crisis. Rising Coronavirus case numbers could see the company experience another boost.