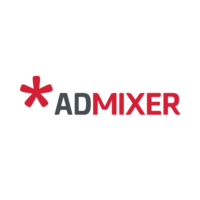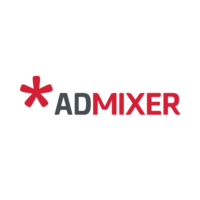 In September, an independent ad tech company, Admixer, surveyed 43 brands and 50 advertising agencies from Central and Eastern Europe to understand how they will shape their growth strategies and spend on marketing in 2021. The CEE Marketing Spend Forecast 2021 aimed to gather the predictions for the future state of marketing from CMOs, digital executives, and marketers.
Over 50% of respondents are planning to increase marketing budgets in 2021
According to the forecast, 81% of brands and 74% of ad agencies expect their business to grow in 2021. 65% of surveyed brands believe that their marketing budgets will increase next year compared with 2020.
Agencies are slightly more cautious in their forecasts. While 58% of agencies believe that the situation will improve and clients will be more willing to invest in marketing activities, 20% of ad agencies don't expect any significant budget changes, and 22% of them predict that the budgets will decline.
Lead generation will be the most important marketing aspect
The majority of brands surveyed (56%) consider a lead generation to be the crucial  marketing aspect with personalisation/hypothesis testing (51%) and content and creatives (51%) trailing in second place. Third place goes to multichannel marketing and strategic planning (47% each).
Another interesting discovery is that 51% of brands are going to allocate roughly the same budgets for agency services in 2021.
86% of brands say they are going to move some of their marketing activities in-house
This applies to SMM (67%), creative production, content marketing (65%), and PR (63%) in the first place. The biggest budget reductions are expected in event marketing (19%) and offline advertising (18%).
The survey results indicate a gradual transition to programmatic buying methods. 63% of brands and 72% of agencies expect more ad-buying deals to be traded programmatically. In the meantime, direct deals with publishers and desktop campaigns continue to lose popularity.
Paid media and in-house labor will get the largest portion of budgets
Despite significant ad spend reduction and salary cuts in 2020, the CEE brands plan to invest 31% of marketing budgets into paid media and 30% into salaries. Meanwhile, only 18% of budgets will go to 3rd-party services.
"The survey reveals that brands and advertising agencies are optimistic as to how the situation will develop in 2021. Although 86% of respondents believe that the pandemic will continue to influence marketing in the coming year, they still expect their businesses to grow. The majority of executives surveyed are expecting marketing budget growth and increasing investments in paid channels of acquisition," Stanislav Shyshkin, head of research group and head of content at Admixer, comments on the research findings.
Download the full 2021 Marketing Spend Forecast to discover more findings on how brands and advertising agencies are going to distribute marketing budgets next year.
Ad SpendAd TechAgenciesBrandsEurope