Twilio Buys Segment for $3.2bn; Triller Reportedly Contemplating IPO
by Grace Dillon on 13th Oct 2020 in News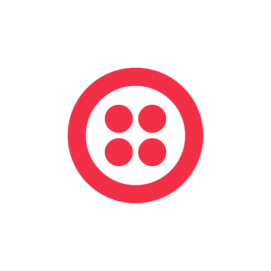 In today's ExchangeWire news digest: Twilio dives deeper into customer engagement services after acquiring Segment for $3.2bn; reports surface that TikTok rival Triller is contemplating going public; and creative agencies Osaka Labs and Running With Scissors merge.
Twilio acquires Segment for $3.2bn
Cloud communications firm Twilio is buying Segment in an all-stock deal for USD $3.2bn (£2.5bn). The move is the company's biggest acquisition to-date, and furthers Twilio's movement towards customer data management.
Reports of the acquisition first surfaced last Friday (9th September) – now announced, the deal is expected to close before the end of 2020, and will see Segment become a division of Twilio.
Technology start-up Segment enables companies to transfer customer information between apps using APIs. Users can then manage and control the movement of customer data via the Segment platform.
The deal puts Twilio in serious contention with the likes of industry giant Adobe by enhancing its profile within customer engagement services. Co-founder and CEO of Twilio Jeff Lawson described the deal as an opportunity for the two firms to generate better customer experiences by doing away with data silos. "Segment lets developers and companies break down those silos and build a complete picture of their customer. Combined with Twilio's Customer Engagement Platform, we can create more personalised, timely and impactful engagement across customer service, marketing, analytics, product and sales." He said.
TikTok challenger Triller expected to go public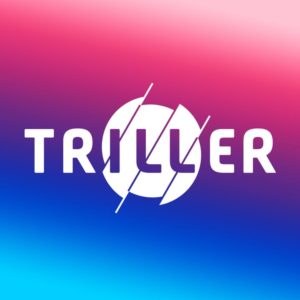 US-based short-form video app Triller could be getting ready for an IPO. The company, which picked up momentum in the wake of the Trump administration's anti-TikTok campaign, is said to be in talks with acquisition firms over a possible merger.
According to sources close to the matter, Triller is currently working with investment bank Farvahar Partners to negotiate a prospective deal with a special purpose acquisition company (SPAC). The company is also reportedly weighing up a private fundraising round to raise around USD $250m (£191.6m), which it may decide to pursue instead of a SPAC deal.
Founded in 2015, Triller claims to be home to 65 million monthly active users, and is hoping that the continued uncertainty surrounding market-leader TikTok's future within the US will see more influencers move over to the LA-based challenger.
Triller has a somewhat chequered – and slightly confusing – history with the ByteDance-owned phenomenon. The company sued TikTok in July over copyright allegations, only to announce a month later that it had launched a bid to purchase the Beijing-based app in partnership with Centricus Asset Management. ByteDance denied that it was in any talks with its rival.
With TikTok's US operations still very much stuck in limbo, a deal could enhance Triller's efforts to overtake the former social media darling.
Osaka Labs merges with Running With Scissors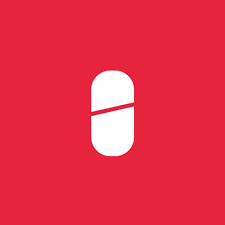 Data-driven creative agency Osaka Labs has announced that it has acquired New Zealand-based ad agency Running With Scissors. The two firms first worked together in 2017, when respective founders Sam Gormely and Friday O'Flaherty collaborated on YAZOO's 'Go Nuts' campaign. Now, the two agencies have merged into a single group, which is set to launch its first integrated campaign – an animated advertisement for Irish cold and flu remedy manufacturer, Uniflu – within the coming weeks.
Commenting on the merger, founder and CEO of Osaka Labs Sam Gormely says "I firmly believe that injecting fresh blood into a company creates beautiful friction, as new perspectives and unusual collaborations keep you agile and on the pulse. When creative and design is enhanced by all the incredible things digital has to offer we can achieve remarkable results for clients, and that is exactly what this acquisition promises for our clients old and new."
Scissors' O'Flaherty adds "Combining Running With Scissors' creativity with Osaka Lab's data and digital know-how is an immediate win for our clients and team. Joining forces enables us to scale our offering, keep our thinking fresh and apply creativity in even smarter ways to deliver commercial success".
TagsAgenciesCloudDataMartechVideo