MetaX Software Makes ProXXIma Debut; ACCC Publishes Digital Platform Dominance Report
by Grace Dillon on 30th Oct 2020 in News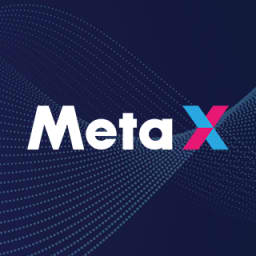 In this weekly segment, ExchangeWire sums up key industry updates in ad tech from around the globe. In this edition: MetaX Software makes its debut at Brazil's ProXXIma, where it discusses the opportunity offered by CTV; the ACCC publishes its interim report on the dominance of digital platforms; a report from Social Bakers finds that Q3 social media ad spend rose by over 50%; an investigation by Blotout alleges that Apple has violated its Safari browser's WebKit policies by enabling user-level tracking for Adobe; and Apple is sued by industry groups, who have lodged a complaint with French competition authorities over the tech firm's proposed changes to IDFA.
With more and more people consuming content via streaming, customer behaviour is changing dramatically during the pandemic. The large screens of TVs have been gaining even more relevance, which has helped to accelerate the popularisation of advertising on Connected TVs (CTV) in several markets over the last few months, including in Brazil.
To help companies gain a deeper understanding of what CTV is and the opportunities it offers for advertisers, from multinational giants to local businesses, MetaX Software, a leading data-driven CTV advertising and operation company, made its debut at ProXXIma, one of the main communication, marketing and innovation events in Brazil.
On Monday October 26th, Vanessa Delgado, VP business development at MetaX Software, presented "Connected TV: the (r) evolution of TV ads". Here, Vanessa spoke about the universe of CTV, the possibilities it offers brands, formats, and how to use this new media to enhance elements such as reach, engagement and brand building.
In Brazil, MetaX Software currently covers 4.5 million devices, reaching 9.6 million users and generating more than 150 million daily impacts on large screens. Around the world, more than 80 million people across numerous markets are already impacted by CTV, and the channel offers immense potential for brands from all sectors to successfully reach their desired audiences, as well as for content providers to expand their distribution channels, and therefore monetise their inventories more easily and effectively.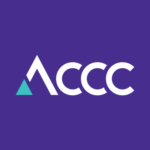 The Australian Competition and Consumer Commission (ACCC) has released its September interim report into digital platform dominance as it seeks to implement its mandatory revenue-sharing code whereby big tech firms are obligated to pay publishers in exchange for their news content.
The regulatory body has determined that, as well as enjoying dominance across search and social media respectively, Google and Facebook are gorged on the majority (81%) of total online advertising expenditure in the Australian market, with AUD$53/£29 (Google) and AUD$28/£15 (Facebook) flowing to the two firms out of every AUD$100 (£54.66) in digital media spend. The plans by the ACCC to force the two firms to pay publishers fairly has led to substantial pram-based toy throwing from both Google and Facebook, including threats to withdraw services from the country and impose customer payments for free services such as YouTube, which has been roundly refuted by the watchdog.
The report reads, "The ACCC acknowledges the value that expanded digital ecosystems can bring to consumers. However, the ACCC has concerns that growing ecosystems have the potential to affect
competition where they extend the dominance of a platform in one market into adjacent markets, where a platform's complementary products and services could insulate their core service from future competition, and where it provides platforms with additional opportunities to gather data.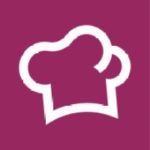 Global social media advertising spend for the third quarter of 2020 has climbed by 56.4% over Q2, driven by a significant uplift in the North American market and strong gains in cost-per-click (CPC) values, according to a report published by Socialbakers. While gains were seen across all observed markets, social ad spend rose by 61.7% in North America, though this is partially attributed to major brands resuming Facebook campaigns following a boycott earlier in the year. Average spend per-industry increased by 38.9%, with particularly strong gains seen across FMCG (61.3%) and e-commerce (27.5%). Significantly, brands in the United Kingdom spent more on social media advertising through Q3 2020 than they did in the equivalent period last year.
Yuval Ben-Itzhak, CEO of Socialbakers, wrote, "More than ever, today's consumers are digitally grounded. The rapid shift towards digital presents both a challenge and an opportunity for brands. Socialbakers' Q3 social media ad spend data shows us that savvy brands are doubling down their investment in advertising across Facebook and Instagram. In North America alone, brands have invested 61% more in Q3 than they did in Q2, largely due to confidence returning as consumers spend more time engaging and purchasing online."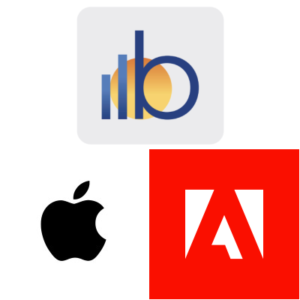 Apple has enabled user-level tracking for Adobe, in direct violation of its WebKit policies for its Safari browser, via a CNAME subdomain workaround, according to an investigation by data analytics firm Blotout. According to the findings, Apple has allowed Adobe to act as a first-party through the securemetrics.apple.com subdomain, which certificate is registered to the latter technology firm. Moreover, Adobe is in turn actively encouraging users of its Experience Cloud platform to implement CNAME workarounds on their own sites to classify its third-party tracking cookies as first-party.
In a blog post, Blotout employees wrote, "Apple made it clear that it was willing to enact and enforce its tracking prevention philosophy, regardless of the cost, in order to protect users. But when it came to its own site, apple.com, it was willing to bend the rules, and opened a security hole in the process. So, while advertising technology players continue to suffer losses on Safari, Adobe is openly advertising an approach to circumventing tracking prevention in order to protect their Experience Manager product, while its security team gives a blind eye to the risks this poses for publishers. While we do not ascribe malicious intent to Adobe or Apple, it is still unfair and deeply disappointing to use different standards for everyone else while overlooking workarounds and vulnerabilities in your own properties."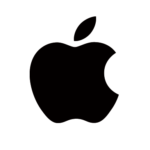 A coalition of industry trade bodies representing ad tech providers, publishers, and marketers, has submitted a legal claim with the French competition authority against Apple, alleging that the upcoming changes to its Identifier for Advertisers (IDFA) at the commencement of 2021 are anticompetitive. While the changes are ostensibly to protect user privacy, the complainants argue that the update will stifle competition, while retaining the tracking abilities of its first-party systems via preferential access to its SKAdNetwork and workarounds such as the CNAME subdomain circumvention ExchangeWire reported on yesterday. Alongside the changes to IDFA, Apple is also facing an antitrust investigation from the European Commission over its payment rates for third-party app developers. Trade bodies involved in the action include IAB France, Mobile Marketing Association France, and UDECAM.
Commenting on the legal action, Damien Geradin, lead representative in the case and Founding Partner of Geradin Partners, told The Financial Times, "While privacy matters and needs to be protected, privacy rhetoric cannot be used as a fig leaf to justify anti-competitive practices that will destroy the mobile ad ecosystem while benefiting Apple.
Also in the news
– The MadTech Podcast Special: Consumer Control and Consent
– Triton Digital's Ben Masse on Audio Measurement
– Magnite's Demand Manager Mobile Brings Unified Auction Efficiency to Mobile App Publishers
– Omnichannel DSP Sage + Archer Partners With Hivestack to Further Scale Programmatic DOOH To Advertisers Across Europe