ACCC Rebuts Google's Code Warnings; New Huawei Ban May Disrupt Tech Supply Chain
by Grace Dillon on 21st Aug 2020 in News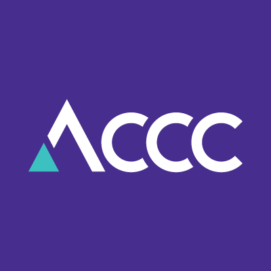 In this weekly segment, ExchangeWire sums up key industry updates in ad tech from around the globe. In this edition: the ACCC dismisses claims from Google that its News Media Bargaining Code will damage user experience in Australia; experts warn that a fresh crackdown on Huawei by the US government could see disruption to the global supply chain; ad fraud in India is anticipated to climb to 45% – 55% as activity resumes post-COVID; and advertisers contemplate how to navigate a post-IDFA mobile landscape.
Managing director of Google Australia, Mel Silva, has warned that the News Media Bargaining Code proposed by the Australian Competition and Consumer Commission (ACCC) could disrupt the way Australians use its services.
Silva, who has been vocal in her criticism of the Code since its inception, wrote in an open letter that the regulation "could lead to [consumer] data being handed over to big news businesses, and would put the free services [consumers] use at risk in Australia".
However, the consumer watchdog has refuted Silva's claims, stating that the letter, which has been appearing via a pop-up advertisement presented to Google Search users, contains "misinformation" about the proposed code. ACCC chair, Rod Sims, dismissed Silva's warnings, stating that any additional fees or data collection would be at Google's discretion, and not imposed by the body. "Google will not be required to charge Australians for the use of its free services such as Google Search and YouTube, unless it chooses to do so, [nor will Google] be required to share any additional user data with Australian news businesses unless it chooses to do so," he said.
Sims maintains that the code is an effort to address "a significant bargaining imbalance between Australian news media businesses and Google and Facebook" and to disseminate revenue more evenly for news content. Whilst Google appears determined to fight the code, it seems to be fighting a losing battle.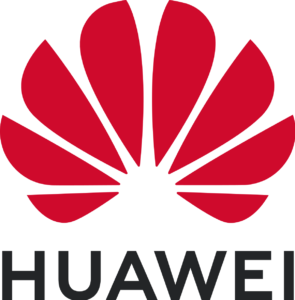 A fresh wave of restrictions against Chinese tech firm Huawei could lead to mass disruption to the global supply chain. New measures imposed by the Trump administration have prohibited US tech firms from selling chips to the controversial smartphone manufacturer without a special licence, ending any hope the firm may have had that it could continue to operate in the country via third-party tech providers.
An anonymous source from a large Asian tech supplier has warned that the region's chipmakers could be negatively impacted by the new regulation, with executives at some firms currently examining how the decision might affect them. Asia is home to some of the world's biggest chip manufacturers, including Samsung, SK Hynix, Sony, and MediaTek.
It is also believed that the ban, ostensibly imposed to protect US national security from Chinese espionage, will impact smaller chip manufacturers in Asia and Europe, and will have a knock-on effect on US companies such as Qualcomm and Intel.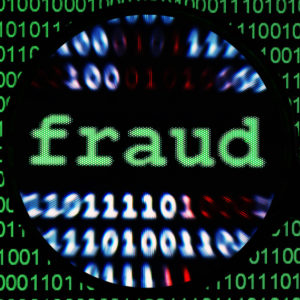 A new report projects that ad fraud in India will grow to an average of 45%-55% amidst the industry's recovery from the Coronavirus pandemic. This new prediction is a stark rise from the country's current ad fraud, which averages between 25% and 35%.
"The Ad-Fraud Report", produced by market research firm techARC and fraud detection and elimination platform mFilterIt, concludes that the risk of ad fraud has grown as a result of an increased reliance on digital marketing. With masses of the population confined to their homes under lockdown measures, companies have turned to digital to survive the global health crisis. Faisal Kawoosa, founder and chief analyst at techARC, explains that digital marketing "is no longer just an outreach channel, but a fully operational business medium".
Ad fraud covers a range of activities carried out to exploit media spend, including fake clicks and false impressions on advertisements shown online. Whilst not a new threat, it remains a serious one to the industry at large – and with many marketers still having to deal with limited budgets, it could prove more damaging than ever.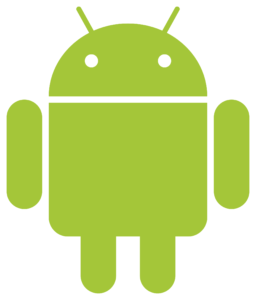 Advertisers are reportedly contemplating moving campaigns away from iOS in the wake of changes to Apple's IDFA. The tech giant announced last month that it will require firms to opt-in to its proprietary ID for advertisers (IDFA) from 14th September, limiting insight into campaign performance.
This shift has caused advertisers to consider drawing back from the platform, according to CTO and co-founder of app attribution provider Adjust, Paul Muller. "The common impression we've had from talking to clients is that a substantial lack of clarity around the measurement on iOS may cause a platform-wide spend freeze, at least until the situation is clarified," said Muller.
The impending change to iOS's measurement landscape has seen some advertisers flock to Android, where the familiar Google Advertisers ID (GAID) remains intact. However, others in the industry warn that this is not a viable solution: many expect GAID to undergo the same changes as IDFA, meaning that advertisers are simply prolonging the inevitable by shifting to Android. Moreover, as performance marketing agency Playbook Media CEO Bryan Karas asserts, iOS is too valuable for advertisers to simply cut off – users have a higher lifetime value and are responsible for more purchases than those on Android.
These points make it clear that advertisers are going to have to face the changes to iOS measurement head-on if they want to make full use of mobile advertising.
Also in the news
– Data-Driven Marketing Measurement Strategy Lights the Path to Certainty
– Imagen's Cat Agostinho on TPC Lawsuits, Google vs the ACCC, and Epic's Publisher Coalition
– SilverBullet's Umberto Torrielli on Contextual Targeting and First-Party Data
– IAB Europe Completes Switchover to TCF v2.0
– Novatiq's Tanya Field on Targeting in the Newly Anonymous Web
TagsAd FraudAppleAustraliaChinaGoogleIndiaMobileUS