Imagen's Cat Agostinho on TPC Lawsuits, Google vs the ACCC, and Epic's Publisher Coalition
by Grace Dillon on 21st Aug 2020 in Podcast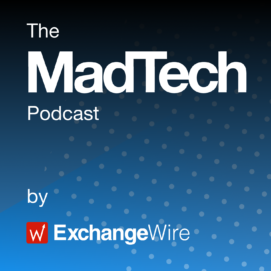 On this week's episode of The MadTech Podcast, ExchangeWire's Rachel Smith and Lindsay Rowntree are joined by Cat Agostinho, COO and co-founder of Imagen Insights, to discuss the latest news in ad tech and martech.
In this week's episode:
– Industry group The Privacy Collective is bringing class action claims against Oracle and Salesforce for their use of third-party cookies to support dynamic ad pricing for targeted online advertising. The Collective claims that the practices used to deliver personalised advertising (specifically real-time-bidding technology) gathers and uses personal data without obtaining legal consent as set out by GDPR. The claims underpin some of the elements of targeted advertising and the processes which support RTB, that were investigated by the ICO in the UK last year.
– Google lashes out against the ACCC again as the Australian authority continues its industry consultation ahead of implementing a News Media Bargaining Code. Not only has the search giant launched a campaign to raise awareness of their position to Google users in Australia, but the firm has recruited high profile YouTube creators and viewers to represent their views as well. Google claims that the code will provide an unfair advantage to larger news publishers, and potentially force them to charge Australian users for YouTube and other Google assets. The ACCC has come out in clear defence the new Code, and has rebutted Google's arguments as misinformation.
– Epic Games is retaliating against Apple's threat to prevent their game creation tool, Unreal Engine, from accessing iOS by developing a game publisher coalition of Apple critics. The aim of the coalition is to raise awareness of the damage that the ban will do to the industry if it goes ahead. The row was triggered by Apple's 30% App Store levy, which has become a heavy bone of contention amongst app developers in general – several app developers have fallen out with Apple over the 15%-30% commission fee, which they deem an unfair tax. App Store terms and conditions prohibit app developers from implementing any other paid features other than in-app, meaning that they will automatically be subject to Apple's commission fee. Epic Games launched its own payment mechanism in its hugely popular game Fortnite, prompting Apple to take action against them for violating its T&Cs.
The MadTech Podcast is also available on:
TagsApp StoresAppleAustraliaCookiesGamingGooglePodcastPrivacyTargeting