iHeartMedia to Acquire Voxnest; Rokt raises USD$80m
by Mathew Broughton on 26th Oct 2020 in News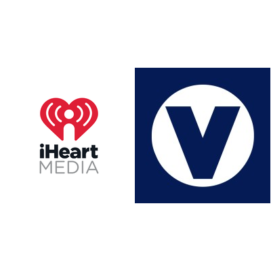 In today's ExchangeWire news digest: iHeartMedia to acquire Voxnest to boost its podcast programmatic capabilities; Rokt raises USD$80m (£61m) for personalised marketing solutions; and the Australian Competition and Consumer Commission (ACCC) releases its interim report into digital platform dominance.
iHeartMedia to acquire Voxnest
Global entertainment and media holding company iHeartMedia has announced it has signed an agreement to purchase New York-based audio technology firm Voxnest, in which it previously owned a minority stake. Financial terms of the agreement were not disclosed. According to iHeartMedia executives, the purchase was made in order to facilitate the trading of further programmatic inventory across its commercial podcast portfolio, along with utilising Voxnest's analytics capabilities to enhance both audience and content targeting.
In a statement, Voxnest CEO Francesco Baschieri commented, "We're excited about the growth potential from this unique combination. The podcast marketplace has been fragmented, with supply and demand spread across multiple platforms – creating scale challenges for marketers who want to buy podcasts. And despite the massive growth of the podcast industry, with more than 100 million Americans listening to a podcast every month now, podcast creators and networks have not had an effective way to fully monetize their content and brands. With this combination, for the first time there will be one podcast technology platform that can bring together all of the demand sources with the largest supplier of podcast inventory – creating the only podcast technology platform that consolidates all the podcast markets into one, making buying more efficient for buyers and sellers of podcast advertising, and creating a unique benefit for the 10,000+ podcast publishers that are part of the Voxnest network today."
Rokt raises USD$80m (£61m)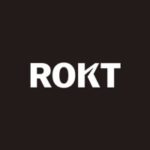 Ecommerce marketing software provider Rokt has announced that it has raised USD$80m (£61m) in a Series D round, valuing the US firm north of USD$450m (£345m), a 42% increase through 2020 alone. The round was led by TDM Growth Partners, which participated in a USD$100m Series E injection into DTC footwear brand Allbirds earlier this month, and supported by various investors including Square Peg. The investment will purportedly be used to support the development of personalised marketing solutions across additional verticals and geographies.
Bruce Buchanan, CEO of Rokt, wrote in a statement, "With the industry facing COVID-related challenges, brands need alternative revenue sources and acquisition channels. Rokt continues to be laser-focused on bringing value to the hundreds of e-commerce companies that rely on our technology to deliver top- and bottom line results, and will continue to drive innovation and deliver results that the market desperately needs. We are delighted for the investment and strategic guidance from our shareholders and look forward to continuing to deliver on our mission."
ACCC releases interim report on digital platform dominance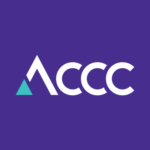 The Australian Competition and Consumer Commission (ACCC) has released its September interim report into digital platform dominance as it seeks to implement its mandatory revenue-sharing code whereby big tech firms are obligated to pay publishers in exchange for their news content. The regulatory body has determined that, as well as enjoying dominance across search and social media respectively, Google and Facebook are gorged on the majority (81%) of total online advertising expenditure in the Australian market, with AUD$53/£29 (Google) and AUD$28/£15 (Facebook) flowing to the two firms out of every AUD$100 (£54.66) in digital media spend. The plans by the ACCC to force the two firms to pay publishers fairly has led to substantial pram-based toy throwing from both Google and Facebook, including threats to withdraw services from the country and impose customer payments for free services such as YouTube, which has been roundly refuted by the watchdog.
The report reads, "The ACCC acknowledges the value that expanded digital ecosystems can bring to consumers. However, the ACCC has concerns that growing ecosystems have the potential to affect
competition where they extend the dominance of a platform in one market into adjacent markets, where a platform's complementary products and services could insulate their core service from future competition, and where it provides platforms with additional opportunities to gather data.