Xandr Partners with Realytics to Enable Linear TV campaign Buying
by ExchangeWire PressBox on 19th Nov 2020 in News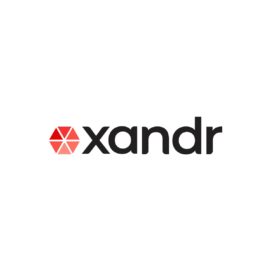 Xandr, AT&T's advanced advertising company, and Realytics, a leader in TV-Digital convergence, today announced a new partnership to enable buyers to execute linear TV buying campaigns through the Xandr Invest buying platform.
Advertisers are looking for simplification between TV and digital buying and because of this there is a need to advance the way linear TV is being bought and sold. Innovative solutions are being developed to give linear TV buyers enhanced solutions to plan and activate audiences across TV programmers by simplifying campaign execution while providing unique insights. Xandr and Realytics are taking another approach by giving digital video buyers the opportunity to access linear inventory with their existing digital tools.
Through an integration with its buying platform Xandr Invest, Xandr's French customers can access to the scaled linear TV buying capabilities developed by Realytics. Realytic's technology has been built for digital players seeking to diversify their acquisition channels and need to combine buying models, metrics and performance coming from digital and linear campaign.
"We are proud to build this technological partnership with Xandr, a globally recognised player in the advertising market" commented Guillaume Belmas, CEO Realytics. "Through this collaboration we are continuing our goal to unify and simplify the advertising market, enabling digital advertisers to add linear TV channels to their online video buying strategy within a single platform."
"We are pleased to offer this opportunity for our buy-side customers with Realytics" states Paul-Antoine Strullu, VP and managing director, Southern Europe, Xandr. "This partnership is part of our wider initiative to foster opportunities for start-ups to emerge and innovate. With linear buying one of the main challenges programmatic companies are looking to solve in 2020, collective thinking is better than standalone solutions to ensure new innovation can emerge in the French market."

Xandr
Xandr is AT&T's advertising company and a leader in addressable TV, creating a better solution for advertisers and media companies. Xandr is making advertising matter and more relevant. Xandr Invest and Xandr Monetize, our strategic platforms b…