WhatsApp 2021 Says Accept New Terms or Leave; Global Ad Spend to Fall 7.5%
by ExchangeWire PressBox on 11th Dec 2020 in News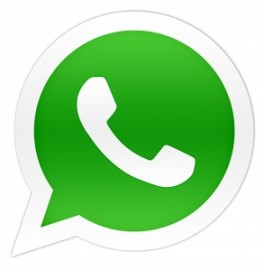 In this weekly segment, ExchangeWire sums up key industry updates in ad tech from around the globe. In this edition: WhatsApp gives its users an ultimatum – either accept new terms, or delete the app; Zenith releases its forecast for global ad spend; short-form video consumption grows in the US; and the FTC files a new suit against Facebook, urging for it to be broken up.
WhatsApp 2021 privacy update to give users ultimatum
WhatsApp will force its users to either accept its new Terms of Service or to stop using the platform. According to reports, test users of the updated instant-messaging app were presented with the message "By tapping Agree, you accept the new terms, which take effect on February 8, 2021. After this date, you'll need to accept the new terms to continue using WhatsApp or you can always delete your account."
The Facebook-owned platform confirmed that users must accept the new terms, which are understood to primarily concern how WhatsApp processes user data, if they wish to continue to use the service. According to a company statement, the new policy comes in response to the growth of its WhatsApp for Business feature.
WhatsApp has been under fire for a number of years for allegedly failing to protect its users' data. Last year, Telegram founder Pavel Durov slammed the rival messaging service for its "consistent history" of failing to adequately safeguard user privacy. With tighter data regulation coming into force and increased scrutiny from authorities across the globe, it's perhaps unsurprising that WhatsApp has elected for such a firm method of collecting user consent.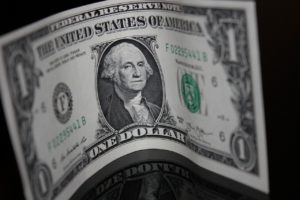 Zenith has predicted that ad spend around the world will fall by 7.5% in 2020. In its latest ad spend forecast, the agency anticipates that spend will grow by 5.6% in 2021, with much of this recovery stirred by the Tokyo Summer Olympics and UEFA Euros football tournament, which had to be postponed due to the pandemic.
In its latest Advertising Expenditure Report, Zenith predicts a less severe drop than the 9.1% the firm warned of in July. Whilst the new projections still place ad spend for 2020 below the levels recorded in 2019, the report estimates that spend will grow beyond these levels in 2022.
Elizabeth Baker, head of national investment for Zenith Australia, says that the country will recover some lost ground from the start of 2021. "We're expecting that the New Year will start showing growth across most media, as the market starts to claw back on this year's losses," she said.
"However, we don't expect the 2020 drop to be fully mitigated before 2022 at best. Digital investment will lead the growth, with consumption accelerated throughout this pandemic." Australia is expected to experience a higher growth of 8% than the global rate predicted by Zenith.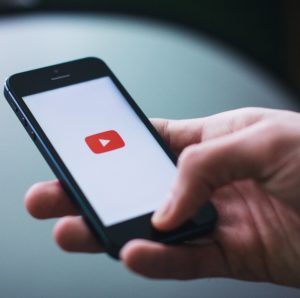 COVID-19 has accelerated a number of trends, including the amount of time consumers spent watching videos of less than 10 minutes in length. According to a survey commissioned in the US by independent digital studio TheSoul Publisher, 42% of adults watched more short-form videos under lockdown, with 83% stating that they would likely watch as much or more such content in 2021.
Conducted between 30th September and 10th November and carried out by Censuswide, the study surveyed 2,000 men and women aged 16 and above. Of this group, 69% said that they now spend between 30 minutes and 3 hours a day watching short-form videos. 32% of "Gen Z" respondents reported watching 2 or more hours per day, with 62% favouring comedy videos and 32% reporting watching "positive" content to cope with the stress of the ongoing crisis.
Craft videos proved popular amongst all the respondents, with 86% reporting having watched them to learn new skills, such as baking, or to complete DIY and creative tasks. Unsurprisingly, smartphones proved the handiest device for short-form viewership, with 63% reporting watching such videos primarily on their mobile.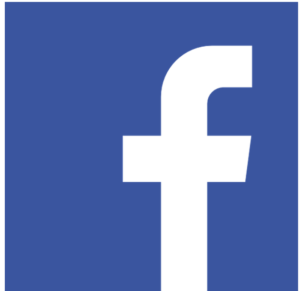 The Federal Trade Commission has filed a fresh antitrust suit against Facebook. Launched in partnership with attorneys general from 46 states and 2 territories, the case alleges that the social media giant has employed an "unlawful scheme" to get to and keep hold of its market-leading position.
The action appeals to the courts to put an end to Facebook's allegedly illegal business practices, including by forcing the tech giant to seek permission for any new acquisitions valued at over USD $10m (£7.5m), and to possibly even compel the firm to relinquish ownership of previously acquired platforms WhatsApp and Instagram.
At a press conference announcing the move, New York Attorney General Letitia James condemned the platform for "us[ing] its dominance and monopoly power to crush smaller rivals and snuff out competition, all at the expense of everyday users." According to a statement from director of the FTC's Bureau of Competition Ian Conner, the suit aspires to "roll back Facebook's anticompetitive conduct and restore competition so that innovation and free competition can thrive."
Facebook's VP and general counsel Jennifer Newstead retaliated by dubbing the allegations as "revisionist history", and accusing the FTC of backtracking on a deal that it had originally approved. "The government now wants a do-over, sending a chilling warning to American business that no sale is ever final," she said.
Also in the news
– If Ad Tech Wants to Succeed, it Must Treat Identity and Privacy as One
– IAB Australia's Gai Le Roy on Zenith, the News Media Bargaining Code, and WhatsApp
– Permutive's David Reischer on Identity & Privacy in a Post-Cookie World
– Deep Dive: Are You Leveraging the Right ID?
– How Advanced Audio Technology will Deliver A Sonic Renaissance 
– Data Collection is A Hot Topic in CTV: Q&A with Emmanuel Crego, Values.media
– 2020 has Reiterated that Agencies Must be Flexible: Q&A with Helene Hall, Melt Digital
TagsAd SpendDataFacebookUSVideo