Captify Unveils Self-Service Platform, Sense, Giving Advertisers Direct Access to Deeper Consumer Understanding Through Fresh, Search-Powered Insights and Audiences
by ExchangeWire PressBox on 11th Feb 2021 in News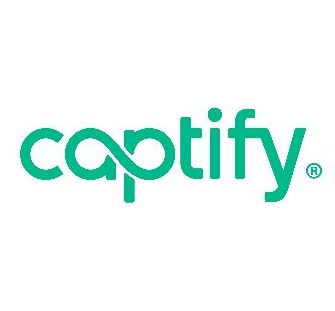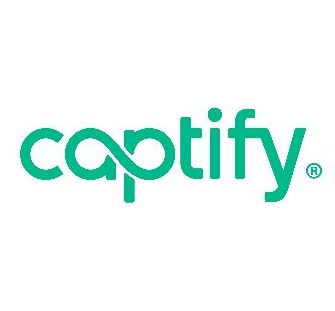 Captify, the global leader in Search Intelligence, announced the launch of its proprietary search powered self-service insights, audience planning and activation platform – Sense – which is in part developed in partnership with UM, the global media agency network of IPG Mediabrands. Captify's underlying cookieless Search Intelligence technology is powered by the company's vast ecosystem of onsite search data and fresh audiences, built from first-party relationships with global publishers. Sense is designed to place Captify's Search Intelligence at the fingertips of communications strategists, planners, buyers and traders, giving them access to real-time levers to power audience planning and insights and instant activation.
The launch follows a partnership between Captify and UM, where UM has had access to the audience planning feature of the platform, using one of three parts - planning, activation and measurement. Through Sense planning, UM is able to explore real-time search-powered insights on brands and audiences, which has been critical throughout the pandemic as right now brands' key audiences are moving targets. Advertisers can use the platform's dynamic suite of insights to see how audiences are expanding and contracting in real-time, enabling the creation of custom audiences at scale based on connected consumer intent and interests, key moments and market and competitor trends.
Sense gives advertisers direct access to Captify's Search Intelligence to uncover rich, unique insights on brands, competitors, audiences, moments and markets. The Sense platform's key features are:
- Differentiated and dynamic search data at scale from intent-rich sites for high-performing campaigns
- Exploration & discovery of insights and audiences to make the most strategic decisions
- Trending topics and trending audiences to unlock incremental growth
- Intent-driven audiences activated programmatically in one intuitive platform
- Features developed with UM
Sense is a culmination of three years of product and engineering investment, released to market at a critical point in time. UM has been using the platform for the past six months to evaluate different approaches to targeting audiences for their brands during the pandemic.
"Often, there is too much weight placed on Google Trends when it comes to audience assumptions and the decisions that follow – but we know at Captify how important it is not to mistake search volume as the only proxy for actual consumer intent - we go much deeper and much wider for a more connected view," said Dominic Joseph, co-founder and chief executive officer, Captify. "With input from our partners, our engineering and product teams have built a self-service platform equipped with the tools to create successful business strategies that facilitate planning and activation in one single interface. UM continues to be a boundary-pushing agency, helping to influence how the platform has evolved and ensuring it is built for the people that use it."
"We're proud to have been the first agency armed with the power of Sense, helping us offer our clients the opportunity to leverage Search Intelligence to understand in-market audience behaviour in a privacy-first and cookieless way," said Hamish Kinniburgh, global chief strategy officer, UM.
"What has become abundantly clear, and accelerated by the pandemic, is that fresh, dynamic, real-time insights create strategic advantage for brands. Sense plays a key part in delivering that to our clients, helping us future proof their business."
Find out more information about Sense here.

Captify
Captify is the leading Search Intelligence Platform for the open web and the largest independent holder of search data outside of the walled gardens, connecting the real-time searches from over 2 billion devices globally. Its Search Intelligence tech...
Powered by PressBox
Ad TechMartechPartnershipProduct LaunchSearch