Seedtag Continues To Build Momentum With Significant Growth and Company Rebrand
by ExchangeWire PressBox on 19th Apr 2021 in News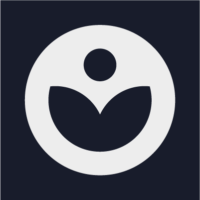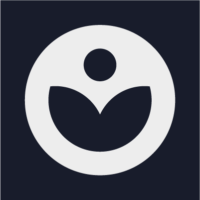 Seedtag, the leader in contextual advertising in EMEA and LATAM, has today announced that it has achieved significant growth in 2020 following further development and improvement of product capabilities over the past year. The organisation produced organic year-on-year growth of 25% over the last twelve months, with further 50% growth forecast for 2021. Seedtag has also laid out plans to continue this momentum with a company rebrand and expansion into new markets.
Despite the challenges of the COVID-19 pandemic, Seedtag has increased its employee headcount by 50% since Q1 2020 and is now operating with nearly 200 employees globally. The organisation's advertising solutions are reaching audiences of over 500 million unique users, and 2021 revenues are forecast to reach €62m (£53.6m).
Earlier this year, Seedtag announced the appointment of three new members of its leadership team, as well as the acquisition of German contextual advertising specialist, Recognified, and Italian competitor AtomikAd in late Q4 2020. The organisation is also preparing to expand its activities into the US market, following its successes in EMEA and LATAM.
In order to better reflect its growth and increased maturity within the market, Seedtag is now also overhauling its branding. Along with a new logo, isotype and website, Seedtag is expanding its solutions to build on the organisation's three main pillars that make up its full stack contextual AI technology.
In order for Seedtag to deliver a more tailored experience for its customers' target audience, these pillars are designed to:
Understand consumer interests
Provide contextual creatives that resonate with consumers
Deliver messages into the most valuable content at scale
Developed over a period of seven years and constantly evolving, Seedtag's Contextual AI performs a full-page analysis, from its visual assets through computer vision to a human-like understanding of its content keywords, semantics and structure. This technology is available in 7 languages and extracts data from more than 10.000 articles scanned every minute. It enables Seedtag to provide advertisers with unprecedented Brand Safety levels, deep categorisation of the content, with more than 400 pre-defined categories, and the possibility of building custom categories for every brand.
Seedtag's Dynamic Placement Optimisation (DPO) combines this Contextual AI knowledge with an analysis of the web page structure and user behaviour patterns to ensure advertisements are delivered to In-Content placements that best capture user attention - without the use of cookies or collecting personally identifiable information (PII). This enables brands to capitalise on any content that fits their contextual strategy whilst respecting the consumer,  regardless of the asset, thanks to Seedtag's full suite of In-Content ad placements: in-Image, in-Video, in-Screen and in-Article.
As the leading contextual advertising company in EMEA and LATAM, Seedtag aims to provide the most relevant and engaging communications in a privacy first world. The rebranding is designed to reflect Seedtag's unique technology, range of formats and its goal of becoming the global contextual partner for brands.
Jorge Poyatos, co-CEO of Seedtag, says: "We are entering a new stage as a company. Over the last 7 years we have been able to enter several markets and demonstrate that our solution provides outstanding results for brands and publishers. Now we are not a newcomer anymore, we are leading the contextual advertising industry with improved product capabilities, consolidating our position with this new branding and defining how brands can better navigate the transition into a privacy first world."
Albert Nieto, co-CEO of Seedtag, says: "It's very rewarding to see how brands are reacting to the potential that our contextual AI has. Being able to measure attention metrics across their advertising spend and leverage our contextual data to design year-on-year strategies without using cookies are true game changers for them."

Seedtag
Seedtag is the leading Contextual Advertising Company that creates highly impactful and engaging solutions for relevant premium visual content, powering targeting and returns for top publishers and the finest brands. The company's contextual A.I. a...
Powered by PressBox
Ad TechAppointmentContextualEMEALATAM