Blis Italy Boosts Management Team as it Continues on Rapid Growth Trajectory
by ExchangeWire PressBox on 9th Jun 2021 in News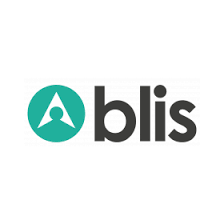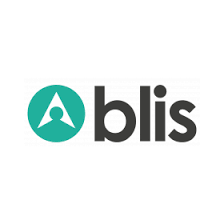 Blis, the leading privacy-first, location-powered programmatic advertising partner, today announces the appointment of Chiara Vercesi to sales manager, Rome, Stefano Conti to sales manager, Milan and Andrea Savarino to insight manager, Italy. Additionally, Andrea Staderini has been promoted to group head of the Rome division and Pietro Ronchetti ascends to country manager, Italy. This follows Blis' recent appointment of Arianna Castoldi as agency group head, Milan.
These strategic appointments come during a period of tremendous growth for the company, with Blis Italy recording its best year since its opening in 2018. The company currently has over 70 active clients including McDonald's, Poste Italiane, Penny Market, TheStyleOutlet, BAT, SonyPS and CocaCola. H2 2020 reported a growth of 25% compared to the previous year, with December 2020 being the best month in the history of Blis Italy, beating all previous records in terms of revenue and number of campaigns activated.
Vercesi, sales manager, Rome,  brings over 14 years of digital sales experience and is a critical hire in driving further growth. Conti, sales manager, Milan, joins from Freewheel where he has been managing successful relationships with both media agencies and direct customers, which will be integral to his new role at Blis. Andrea Savarino, insight manager, Italy, previously held roles at We Are Social and Wavemaker, and will use his extensive experience in market research and data analysis to further boost the company's revenue.
Pietro Ronchetti will oversee the new management team to continue delivering a rapid growth trajectory in his new position as country manager, Italy.  He has held the position of sales director, Italy, since the opening of the office in 2018 and has been pivotal in driving success in the region. Andrea Staderini will now head up the Rome division after joining in 2018 as strategic accounts lead where he has been a driving force in managing the development of the Roman market.
Pietro Ronchetti, country manager, Italy at Blis, said, "In the last three years I have seen Blis Italy rapidly grow and evolve to become what it is today. I'm delighted to have been chosen for this new role and I look forward to further developing  my relationships with the team, as well as Blis' existing and prospective clients. It's amazing to be working so closely with global brands at such a pivotal time in the industry and I have every confidence that the team will continue to drive client success with outstanding results".
Charlie Smith, managing director, UK & Europe, Blis, comments, "It's incredible to see so much growth in Italy, particularly after a difficult year for all. At Blis we've worked hard to develop products and services that have real impact for brands in driving key business outcomes. We have expanded our team to continue providing an excellent service to our local clients and I am excited to have such a high level of skill, expertise and talent to drive Blis' ambitious growth plans forward".

Blis
Blis is the audience-first platform that doesn't rely on personal data. We're an integrated planning and buying platform that delivers scaled, relevant and high-performing audiences, helping  the world's largest brands and media agencies achieve...
Powered by PressBox
Ad TechAppointmentEMEAProgrammatic