Good-Loop Launches Free Tool That Enables Advertisers To Measure Carbon Impact Of Digital Campaigns
by ExchangeWire PressBox on 11th Aug 2021 in News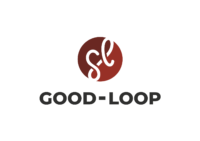 Purpose-powered ad platform Good-Loop has launched a free tool that allows advertisers to measure the environmental impact of their digital ad campaigns.
Good-Loop's carbon calculator enables brands and media agencies to calculate the carbon footprint of their online ads, helping to limit CO2 emissions across the industry.
Digital advertising is a major contributor to carbon emissions around the globe. The internet (including our gadgets and the systems used to support them) has a larger carbon footprint than the airline industry, with online video and display ads generating the most emissions per £1 of media spend (source: Essence). The UK ad industry last year launched Ad Net Zero, an initiative backed by the Advertising Association (AA), along with the Institute of Practitioners in Advertising IPA, and the Incorporated Society of British Advertisers (ISBA) to make Adland carbon neutral by 2030.
Seven-in-ten people working in the UK ad industry (71%) are worried about the negative impact the industry has on the environment (source: Ad Net Zero), while 80% of UK consumers agree that 'companies should be doing more to be sustainable' (source: Kantar).
Good-Loop, whose programmatic technology enables consumers to donate to their favourite good causes by watching ads, launched its calculator to give advertisers a better understanding of the environmental impact of their digital media campaigns and suggest ways they can minimise emissions.
Good-Loop CEO and co-founder Amy Williams said: "Media planning is an area that companies often overlook when considering their environmental impact, but it has a critical role to play in the industry's commitment to becoming carbon neutral. There are a lot of things that advertisers can do in their media budgets to minimise this impact, starting with calculating the carbon cost of their campaigns."
The calculator is just one part of Good-Loop's proposed four-point action plan to make the media side of digital advertising carbon positive by 2030. These are:
1. Measure: Advertisers need to benchmark the environmental impact of their digital ad campaigns
For example, protecting 1 acre of mature rainforest will absorb 2.5 tonnes each year. An average Good-Loop campaign costs £1.54 to offset – a tiny fraction of the total campaign cost.

2. Reduce: Making simple changes to the media buy have a huge impact. Here are some changes advertisers can make to their media plans that can reduce the carbon cost of an ad campaign:
Supporting carbon-conscious publishers.
Buying on Accelerated Mobile Pages (AMP), which strip out unnecessary code and file weight.
Using compressed files based on device type.
Caching and using a Content Delivery Network (CDN).

3. Positive: Make media plans carbon positive by using ad formats that reward consumer attention with donations to sustainable causes
Williams added: "We're at the tipping point. At the current rate of emissions, within the next 20 years we'll reach the point where we'll start to experience catastrophic climate change all around the globe and the planet will become increasingly uninhabitable. As an industry, we need to do all we can to halt this disastrous rise in temperatures by adopting advertising practices that are good for the planet."
"We're starting to see action across the industry – but we do need to do more. We need to make sure commitments to make advertising more sustainable are not just more hot air."
To access the tool, click here. Advertisers and media agencies can access a more accurate calculation by contacting Good-Loop.

Good-Loop
Good-Loop is a purpose-powered ad tech platform that drives ad engagement by converting people's attention to ads into donations to good causes around the world. The company is on a mission to make the connection between brands and consumers more m…
Powered by PressBox
Ad TechDigitalEnvironmentalMeasurementPerformance