Strength in Australian Programmatic: Q&A with Mitchell Greenway, OpenX
by Mathew Broughton on 23rd Sep 2021 in News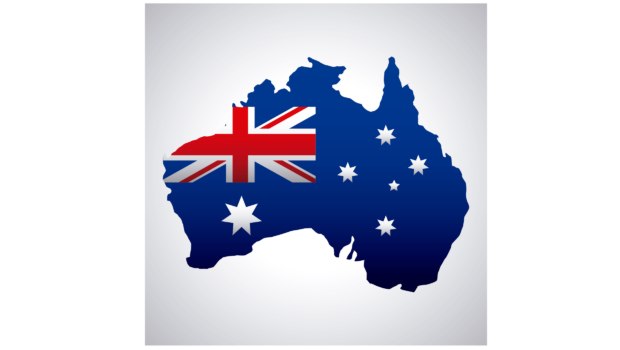 In association with OpenX.
In this exclusive interview with ExchangeWire, Mitchell Greenway, director, partner services ANZ, OpenX, delves into the Australian programmatic industry and discusses market-level findings following the recent State of Programmatic in JAPAC - 2021 report.
What do you think is behind the significant proportion of respondents (11%) in Australia reporting that their programmatic spend/revenue had increased by 75%? Do you agree that this represents a shift away from programmatic's traditional backfill role in the market?
The rising investment in the programmatic ecosystem in Australia can be attributed to both the sell side and buy side of the ecosystem. For publishers, although programmatic ad stacks are incredibly complex, they are increasingly becoming more comfortable with how to best maximise their returns from programmatic activities. For example, a majority of publishers are adopting header bidding to create multiple paths to demand, and this has helped give them more flexibility in their ability to monetise traffic.
On the demand side, there has also been a normalisation of programmatic media buying, and it is quickly becoming the standard way to transact most modern digital buys. We're seeing this to the extent that many trading teams and buying units from Australian agencies have merged with their traditional digital teams.
Coming to your second question, outside of simply becoming the de facto way to make most buys, in recent years there has been a significant shift in ad budgets from large linear TV platforms to CTV, Broadcaster Video-On-Demand (BVOD) and digital video platforms. This increase in scale and channels means that programmatic is no longer perceived as "traditional backfill", and in fact, I'd go so far as to say that programmatic is generally seen as a "big buy" platform now.
What do the next 12 months look like for the Australian programmatic industry? How can the market bolster efficiency and recover revenue as the world continues to open up post-Covid?
The findings of our report demonstrate that the programmatic industry has displayed remarkably strong recovery from COVID across JAPAC, and this is definitely true in Australia. There are other markets across the world that are perhaps a little more cautious in their approach to programmatic, but in Australia, the industry is mature enough that there is a lot of confidence in programmatic, even when times are tough. The pandemic created a need for streamlined efficiency and greater flexibility across the industry, and this actually shifted more spend towards programmatic.
Australia is still missing major category spend from the tourism, education and accommodation sectors, but even with that, we expect that the Australian market will see stability over the next 12 months, as publishers see a return of balanced revenues, and agencies and DSPs continue to show confidence in media spend.
As a relatively mature market, what are the key growth opportunities for programmatic within Australia? What can participants learn from the other surveyed markets?
Australia has a high early adoption rate when it comes to formats and new programmatic products, and this early adoption mentality is great for publishers to quickly develop and roll out new and exciting technology.
The "death of the cookie" was an important reminder for publishers, agencies and in-betweens to get their house in order, and now that Google has shifted back their timeline by two years, there is more breathing room, but it's still a topic that is top of mind for most people in the industry. Along these lines, people-based marketing is a huge opportunity, and all areas of the market will be looking to 'sure up' their data strategies and begin to test them out in the coming 18 months.
The other elephant in the room would be CTV and BVOD. If publishers can begin to add competition to their CTV or video on demand ad stacks, it will ramp up competition in the market. In Australia, there are only a few key options for publishers, softening market competition. I believe video header bidding is a massive opportunity for both broadcast and digital publishers to tap into.
What more can be done to bolster agency and marketer confidence with activating first-party data within Australia? Why is the market relatively less confident with activating first-party data than others, despite widespread access to it?
Our report finds that 86% of Australian advertisers have access to first-party data, yet the market is not that confident in their ability to actually activate that data. I think a lot of this stems from the amount of options or solutions available, and marketers are unsure who they should integrate with and if that tech partner or solution can deliver scale.
Publishers are asking the same questions and are unclear which identity (ID) solution they should support, and what will drive scale on their end. Finding a neutral ground for all parties will spike confidence in marketers' abilities to target people-based audiences on the open web at scale, and I foresee the industry working together to test different solutions and figure out exactly where to place their bets.
Fortunately, publishers have been willing to work with marketers and their first-party data, and in some cases, publishers have built audience solution teams to service the market specifically in Australia, indicating the demand for such solutions. Once more marketers are able to see their campaigns with these new ID solutions are producing not only the same, but even better performance than their traditional media buys, we can expect a shift in spending.
Ad TechAgencyAPACAUNZProgrammaticPublisher