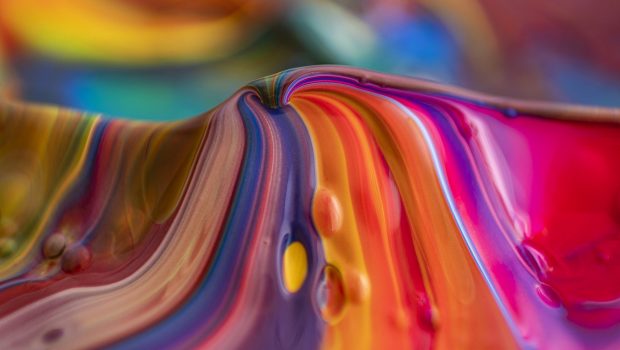 In this Q&A written exclusively for ExchangeWire, Laurie Wright, chief strategy officer at 59A, discusses how the use of technology solutions is set to evolve following the deprecation of identifiers, including how non-audience-tied signals can be used to bridge the gap between data and creative.
How will the deprecation of identifiers affect the current relationship between media buyers and their technology solutions? How is the role of technology suppliers set to evolve accordingly?
Anyone who witnessed the ATS panel discussion "MadTech Middleware: Algorithmic Driven Trading" would have heard our opinion on how the industry needs to advance its thinking and that arguably the impending death of the cookie is the best thing to have happened to all of those who buy and sell media digitally. Never has the saying "Necessity is the mother of invention" been more appropriate.
At a time where platforms are monopolising the market whilst simultaneously growing in volume and size, the opportunity for media buyers to gain an advantage against the competition is being reduced, as everyone is using the same stuff in the same way. Or at least this is what the industry and the platforms might have you believe.
Being creative with data insight and application is the key to unlocking these challenges, and this is where technology solutions and suppliers must evolve to provide these services. At 59A we purposely built the business to have zero reliance or requirement for identifiers, futureproofing ourselves and most importantly our clients. This seismic shift in our industry should not be a cause for concern but rather an opportunity to innovate and think laterally about what data can be used to inform and empower media buys.
How is automation in media planning and buying set to impact the marketing industry, as well as the consumer?
Automation is already impacting the industry, which is great, but its more prevalent at the buy stage than the planning stage. Our incredibly talented workforce has historically been wasted on manual tasks (setups, optimisations, hygiene checks, etc) which can and should be managed by machines. It's great that nowadays our talent is being repositioned to where they can truly add value to their clients.
Automation in the back end to power planning capabilities is where our industry can really start to evolve. We have great strategic thinkers and creatives in our industry, imagine how powerful they could be with a library of data at their fingertips which they can flick through anytime to uncover unique insights, which can not only influence media, but influence creative as well. This is the reason why 59A's focus is data science and engineering, it gives us the capability to analyse dozens of data sets to develop multi-layered strategic custom algorithms all on a case by case basis. Once created, these custom algorithms can be automatically deployed programmatically across most digital channels and leveraged by our clients in their offline media buys.
Those that can continue to advance their automation capabilities will reap the rewards when it comes to customer loyalty. The DTC explosion over the past few years means that consumers are expecting superior experiences from brands and this can only come from those that are at the very forefront of automation, who are able to react in real-time to shifts in behaviours and attitudes, to adjust their plans and buys accordingly.
Has the industry got the right technology tools in place to enable a bridge between data and creative? Is more education, or cross-industry collaboration, needed in how best to use and apply these tools?
This is a really interesting question as the effectiveness of creative is naturally evidenced by data which comes after the fact. Data points require an original source, so new creative messages or models can potentially make advertisers cautious or apprehensive about their success. But there is plenty of evidence to be found, and, with the right technological capabilities, it is more than possible to uncover the insights needed to support. Here at 59A, the custom algorithms created to power media decision making are also used to power DCO technology.
For example, AI NLP is a really interesting field which can be used to bridge the gap between data and creative. It is possible to back-catalogue historical creative and campaign performance with this technique, extracting contextual information and metadata to capture key identifiable features. Taking a unified measurement that exists between these historical campaigns, be that spend, uplifts, media KPIs, etc, and creating a mapping table between each of these points would provide you that insight. This would be a significant undertaking and cross-industry collaboration would be needed. Of course brands are naturally sensitive about data, but the technology exists to anonymise the relevant sources to provide an output that could be vertical-related for instance.
How can non-audience tied data signals such as store location, retailer market, and seasonality, be used to bolster creative marketing? How can real-time analytics be deployed here?
At 59A we look at data being thematic in nature, that in turn form the basis of how 59A create custom algorithms for omnichannel media buying and DCO. Those data themes go beyond walled gardens, beyond the use of third-party data sets, and beyond the crumbling cookie.
Data can be categorised into seven distinct themes:
Customer – your current buyers and users
Consumer – those who you'd like to be your customers
Seasonality – moments that matter, calendar events or key times relevant to a brand
Location – distribution of a brand's footprint and their footfall patterns
Industry – market and category level data, relevant industry trends
Competition – leveraging insights into what others in the market are doing or being seen as doing
Performance – Past media performance across all channels
More data, and, just as importantly, better data going into campaigns is required to gain an advantage against the vast majority of the competition who continue to think slowly and simply. They aren't able to escape the tunnel vision of activation platforms drip-feeding limited information and therefore not maximising the full opportunity available. That is why it is all about creativity within data.
There have been good examples of this in the past, such as OOH directing to nearest stores, or weather/pollen activated advertising for various products, but we have the capability to go beyond this now. For instance at 59A we have catalogued tens of thousands of unique sporting events across the world, which we can use to dynamically adapt in real-time not just campaign delivery but creative rotation. Taking it one step further, over time we can also activate hyper-localised tests and learns across several geos/territories to uncover what is more likely to be successful once scaled. This type of data has usage across many verticals and is just one example as to how real-time data can be used to bolster marketing efforts.
CreativeDataDCOPost-CookieTechnology