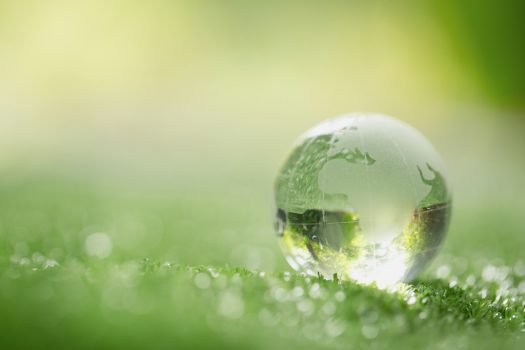 In this exclusive Q&A, Guy Jones and Oliver Deane, founders of The GoodNet, talk to ExchangeWire about how brands can educate consumers to adopt socially positive lifestyles, how brands and publishers can collaborate to advocate for sustainability, and the future of The GoodNet.
What are the key aims for The GoodNet?
We started The GoodNet with the aim of driving positive consumer behaviour change by helping brands and publishers inspire people to live greener, healthier, and more socially positive lives. This is in line with the UN's Sustainable Development goals, which aim to make the world more environmentally sustainable, socially equal and help increase the wellbeing of individuals.
In practical terms that means a few things: firstly, we help brands reach a scaled, engaged audience of ethically-minded people. This audience is seeking advice and inspiration on how to live in a healthier and more sustainable way. They are, therefore, a great fit for brands wishing to promote ethical products and services, or communicate the meaningful work they do to benefit people and the planet.
Secondly, we help publishers – operating in the sustainability space, specifically – earn revenue that helps them grow their business, write more content, and distribute that content to the widest possible audience.
Through these two things, we hope that more people are inspired and educated, by both the brands and the publishers, to live more sustainable lives.
What is the role of brands in educating consumers through media?
Advertising has a critical role to play in tackling the climate emergency and in building healthier populations and societies. 
Brands themselves can make people aware of products and services that benefit people and the planet. This might be done, for example, by a specialist brand in something like sustainable fashion, or equally by a long-established, mass-market brand making people aware of ethical alternatives (e.g a Green ISA). Both can help to educate consumers by simply communicating how and why they are changing their business for the better.
But the role of brands goes beyond their own products and services. Most advertisers are now convinced of the idea that their advertising spend shouldn't fund content outlets that spread hate and misinformation, but that's a relatively low bar. Brands have the opportunity to proactively push spend to digital publishers whose content inspires people to live more sustainably and, therefore, drive consumer change in a far broader way. And these publishers aren't always the usual, well-known sites that most advertisers tend to deal with. 
What should marketers consider in terms of ethics and sustainability when running campaigns?

It should go without saying that advertisers should never misrepresent themselves or mislead people with false, irrelevant or exaggerated claims. They should also never use the language of sustainability to mask unethical practices. 
More broadly though, brands should consider their role around sustainability in a wider sense. We talk a lot within the industry about ethical advertising – meaning supply chains, use of data, and the like – but ethical advertising goes far beyond that. Brands need to consider their messaging and the footprint of their campaigns, but also the impact of their media choices.
Similarly, what should publishers consider when promoting ethical, healthy, and sustainable living?
We don't need a handful of people embracing sustainable living perfectly, but millions of people doing it imperfectly.
The publishers we work with, like Pebble and mindbodygreen, are experts in this area. Their content explores the topic of sustainable and healthy living with real depth and breadth, catering both for people who place it at the centre of their lives, and those who are new to sustainability and looking for simple ways that they can make a difference day-to-day.
There's a real opportunity for brands to work more closely with publishers who can help them understand and navigate this space in a credible way, and we're offering branded content opportunities for exactly that reason.
How is the deprecation of third-party identifiers, and greater pre-eminence of contextual, set to change the advertising landscape in terms of promoting fairer living?
We strongly believe that giving advertisers access to high quality, contextually relevant environments is more important than ever in the face of dwindling identity pools. And we also believe that an ecosystem that centres itself around context brings huge advantages. A lot is talked about greater respect for user privacy, which is obviously vital, but research from Glimpse also shows that a reduction in the transmission, storage, and processing of user data drastically reduces the direct carbon impact of a campaign. 
An ethical ad industry is one where everyone gives thought to how advertising and media can do good in the wider world, not just how we can keep our own house in order.
What are the next steps and goals for The GoodNet?
We're just getting started! We are growing our network quickly, bringing in more and more high-quality digital publishers. We are running campaigns from brands across a whole range of different sectors including FMCG, utilities, retail, and automotive. We are growing our team with some fantastic hires and are already taking our product into new areas, such as branded content.
Ultimately, we will have succeeded if we can help our publishers grow their businesses, produce more vital content, and reach more people, in addition to giving brands who are genuinely trying to drive positive change a platform. In doing those two things, we help people make practical changes to live in a greener, healthier, and more socially aware way.
BrandsEnvironmentalPublisherSustainability