California Attorney General Opines on CCPA; Meta Face Prosecution in South Africa
by Hannah Dillon on 15th Mar 2022 in News
In today's ExchangeWire news digest: California's Attorney General opines that the CCPA applies to internally generated inferences; Meta face legal action in South Africa over anti-competitive behaviour; and Indonesia's GoTo announces plans to raise an initial public offering of USD $1.3bn.
CCPA extends to internally generated inferences - California Attorney General
The California Attorney General's Office have released an official opinion concerning the California Consumer Privacy Act (CCPA). The opinion was issued in response to assembly member Kevin Kiley's question as to whether a consumer's right to know about specific pieces of personal information businesses have collected about them also applies to internally generated inferences.
The opinion, issued on the 10th March by California Attorney General, Rob Bonta, and Deputy Attorney General, Susan Duncan Lee, confirmed that, "Under the California Consumer Privacy Act, a consumer has the right to know internally generated inferences about that consumer, unless a business can demonstrate that a statutory exception to the Act applies."
The opinion has determined that inferences made about consumers by businesses qualify as personal information, even if "inferred from public information through some proprietary process of the business' own invention", and so must be disclosed to consumers at their request. This also means businesses must disclose inferences used to predict, target, or affect consumer behaviour.
Taking to LinkedIn, Wayne Matus, co-founder, general counsel & EVP at SafeGuard Privacy, commented: "The decision was plainly influenced by Cambridge Analytica's use of public information, the OAG noting that 'seemingly innocuous data points, when combined with other data points across masses of data, may be exploited to deduce startlingly personal characteristics.'"
The opinion from the Attorney General's Office does not apply to information that does not fall under the CCPA, such as real estate records and government vital statistics, but is anticipated to have a significant impact on various methods of targeted advertising.
Meta to face prosecution in South Africa over anti-competitive behaviour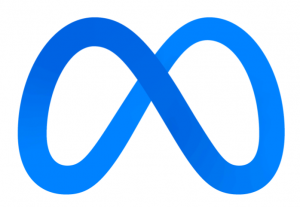 Social media parent company, Meta, are facing prosecution in South Africa after the country's regulator, the Competition Commission, ruled that the company exhibited anti-competitive behaviour.
The investigation, which launched in March 2021, ruled that Meta actively blocked the South African government's GovChat and #LetsTalk from using their WhatsApp Business API "in or about" July 2020. The commission added that Meta stunted the government start-up's development by implementing unfair restrictions on their data usage, preventing GovChat from potentially competing with Meta's products and services.
Launched in 2018, GovChat utilises the WhatsApp Business API to enable real-time communication between South African citizens and the government. The platform's website reports 8.7 million active users and over 582 million messages processed, ranging from reports of civic issues to applications for social security.
Meta have since been referred to the Competition Tribunal for prosecution, with the Competition Commission recommending that the company be fined 10% of their local annual turnover.
The Competition Commission stated, "[the] terms and conditions governing access to WhatsApp Business API are designed to shield and insulate Facebook from potential competition, such as the potential competition presented by GovChat and enormous data it has been able to harvest which enables it to develop new services and products."
Indonesian start-up GoTo plans to raise USD $1.3bn in IPO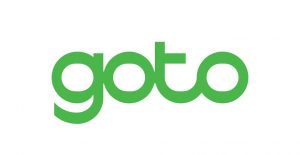 The largest start-up in Indonesia, GoTo, is planning to raise up to USD $1.3bn (£997.5mn) in an initial public offering, according to the Financial Times.
Formed in 2021 following the merger of Gojek and Tokopedia for USD $18bn (£13.8bn), GoTo stated their plans to list on the Indonesia Stock Exchange in April, with their listing valuing the company at up to USD $29bn (£22.2bn).
Offering food delivery, ride-hailing, and payment services, GoTo have built a large customer base in Indonesia. Thanks to a boom in demand for their services during the pandemic, the company now reports one hundred million monthly users. The company previously raised USD $1.3bn (£997.5mn) in October 2021, following a private funding round led by the Abu Dhabi Investment Authority. The funding round valued GoTo at USD $28.5bn (£21.8bn).
With the fastest growing population of internet users, Indonesia has become a hotspot for tech investors. Companies including Microsoft, Tencent, Google, Alibaba, Facebook, and Softbank have all invested in start-ups in the region, alongside private equity firms Warburg Pincus and KKR. GoTo's IPO will help to bolster Indonesia's Stock Exchange, which has attempted to deter local tech companies from entering markets overseas. Attempts to keep local tech companies in the region include loosened regulations, such as allowing dual-class shares that enable founders to maintain more control over their companies.
Also in the news:
- Verve Group Rebrands Beemray to Moments.AI™, Launches Next-Generation Data Platform for Contextual Targeting
- Anzu Becomes First In-Game Advertising Platform to Join Unity's Verified Solutions Partner Programme
- ShowHeroes Group Launches Native CTV, its New Premium Video Content Solution for Connected TV
- BidMind Partners with CatapultX to Enhance Contextual Advertising in a Cookie-Free Future
FundingMetaRegulationTargeting