The ACCC take Meta to Court; Reliance Retail Acquires Majority Stake in Clovia
by Zara Briggs on 21st Mar 2022 in News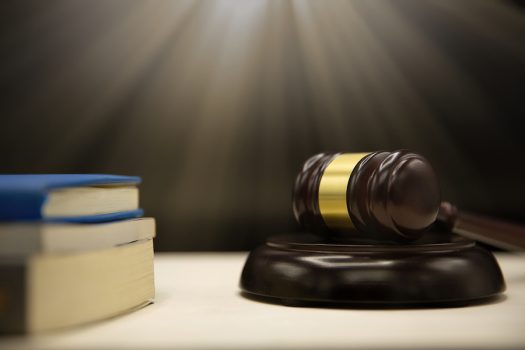 In today's ExchangeWire news digest: Meta have been taken to court by the ACCC over failing to regulate misleading ads on Facebook; Reliance Retail have acquired a majority stake in Clovia; and Powered by People have raised USD$5m (~£3.8m) in seed funding.
Meta in trouble with the ACCC over misleading ads on their site
Meta have been taken to court by the Australian Competition and Consumer Commission (the ACCC) over claims the social media giant failed to regulate misleading and deceptive cryptocurrency advertisements on Facebook.
According to reports, Meta were aware that these scams were being advertised on their platform, but failed to take the appropriate steps to address the issue. Once clicked on, the ads would take users to fake media articles which featured the names and images of public figures without their consent. "Meta failed to take sufficient steps to stop fake ads featuring public figures, even after those public figures reported to Meta that their name and image were being featured in celebrity endorsement cryptocurrency scam ads," Chair Rod Sims commented.
"We allege that the technology of Meta enabled these ads to be targeted to users most likely to engage with the ads, that Meta assured its users it would detect and prevent spam and promote safety on Facebook, but it failed to prevent the publication of other similar celebrity endorsement cryptocurrency scam ads on its pages or warn users," Sims added. "Meta should have been doing more to detect and then remove false or misleading ads on Facebook, to prevent consumers from falling victim to ruthless scammers."
According to Sims, one consumer lost over AUD $650,000 (£365,605.08) due to these scams being portrayed as an investment opportunity. The claims were brought against Meta by Sims on the last day of his 11 year tenure as Chair of the ACCC.
Also in the cryptocurrency market, Ukraine have raised over USD$100m (~£76.1m) in crypto donations since the Russian invasion started. "It is a great achievement of the government that we have young leaders, we are more enthusiastic and willing to accept changes," said Alex Bornyakov, Deputy Minister of the Ukrainian Ministry of Digital Transformation for IT Development. The invasion is now entering into its fourth week, with hopes of a ceasefire if negotiation talks are successful.
Reliance Retail acquire a majority stake in Clovia to thrive in the loungewear market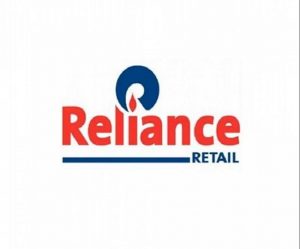 Indian retail platform, Reliance Retail Ventures Limited have confirmed they have acquired a majority stake of 89% in Purple Panda Fashions Private Limited (parent of direct-to-consumer business Clovia). The deal, which is worth USD$125m (~£95.11m), includes some secondary stake purchase and aims to enhance Reliance Retail's footprint in the loungewear sector.
Isha Ambani, Director of the largest Indian retail chain, has commented on the investment: "Reliance has always been at the forefront of enhancing choices and offering best value proposition to consumers. We are pleased to add style, quality, and design-led intimate wear brand 'Clovia' to our portfolio. We look forward to working with the strong management team at Clovia to take the business to greater heights."
Reliance Retail have already made progress in the innerwear market after acquiring Zivame and Amante in November last year.
"Clovia is excited to become a part of the Reliance Retail family", Pankaj Vermani, founder and CEO of Clovia, stated. "Through this partnership, we will benefit from Reliance's scale and retail expertise, extending the presence of the brand and bring[ing] together [a] stronger value proposition through world class quality, design and fashion in the intimate wear category. We look forward to making Clovia the most loved brand in this category."
Powered by People raise USD$5m (~£3.8m) in seed funding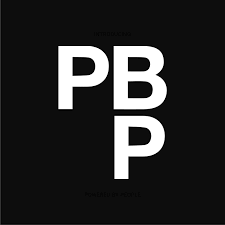 Powered by People, an e-commerce company providing independent brands access to markets and buyers, have raised USD$5m (~£3.8m) in seed funding led by Susa Ventures and Golden Ventures. The round, which included participation from a series of investors such as Flexport Ventures and J Ventures, will be used to increase the number of firms using their online marketplace. "We are providing these businesses with new visibility into the specialty retail market in North America. We have also introduced them to wholesale, which we think is the best way to source from any country, and make business sense too," CEO and co-founder, Ella Peinovich, stated, according to TechCrunch.
The Kenyan-based platform's total raised now sits at USD$7m (~£5.3m) after receiving previous investment from a range of backers, including Founders Factory Africa, Mercy Corps, and the Mastercard Foundation. 
Peinovich added, "we are going to continue building up our technology…we have new vendor tools we are launching this quarter that will help streamline and automate things to help these businesses take on bigger orders and grow. We are also investing in building our senior leadership."
Also in the news:
- Lucid & Adelaide Prove Attention Metrics Drive Better Brand Outcomes Than Traditional Metrics
- NumberEight Launches "7 Days of Women for Women" to Celebrate Women in Tech
- impact.com Acquires Pressboard to Give Publishers a Best-in-Class Platform for Branded Content
- PubMatic and IAB Europe Reveal the State of Online Video Advertising Today and Predictions for the Year Ahead
Ad FraudCryptocurrencyE-CommerceFundingLegalMalvertisingMeta