'Buy Now, Pay Later' Skyrockets to USD$120bn; Judge Approves Cydia Lawsuit Against Apple
by Hannah Dillon on 31st May 2022 in News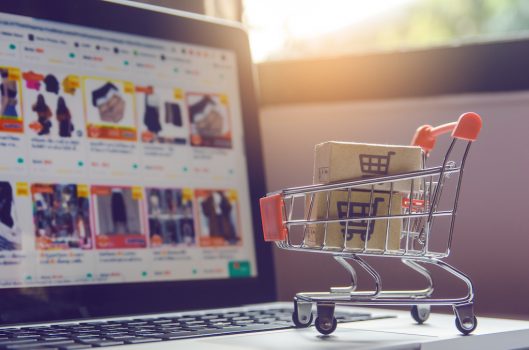 In today's ExchangeWire news digest: new data shows global buy now, pay later purchases surged in 2021; Apple's attempt to dismiss a lawsuit from the creator of rival app store Cydia is dismissed; and Indonesian start-up Astro amasses USD$60m ($47m) in a Series B Funding Round.
Global buy now pay later purchases hit USD$120bn in 2021
New findings from GlobalData have revealed that global buy now, pay later (BNPL) purchases rose to USD$120bn (£95bn), an almost four-fold increase from USD$33bn (£26bn) in 2019. 
The analytics and consultancy firm's report showed that BNPL purchases were responsible for 2.3% of worldwide ecommerce last year, indicating the service's soaring popularity over the last two years. Companies such as Zilch, Afterpay, and Klarna saw demand for their services boom during the coronavirus pandemic, as consumers turned to online shopping en masse. Data from CNBC suggested that younger consumers in particular drove this growth for BNPL services.
Chris Dinga, payment analyst at GlobalData, commented, "This rapid growth was down to an increasing number of merchants accepting these solutions," adding, "There have been some huge partnerships with ecommerce giants such as Amazon and Shopify, opening up a whole new world of consumers."
GlobalData's findings, however, come as BNPL companies are bracing themselves for regulatory crackdowns in the UK. Both the Treasury and Financial Conduct Authority are understood to be moving towards implementing stronger consumer protection measures within the coming months. Klarna has pre-empted this tighter regulatory framework by implementing new measures meaning use of its service could impact consumers' credit scores. The Swedish company has also slashed its workforce by around 10% in an effort to protect its profits amid a global economic downturn.
Apple to face renewed Cydia lawsuit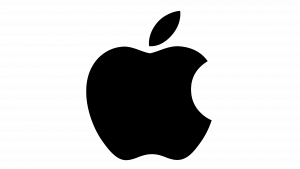 An amended antitrust lawsuit filed against Apple by the creator of Cydia will go ahead, despite the tech giant's attempts to dismiss the case.
Cydia was developed prior to the App Store and allowed iPhone users to download third party apps onto jailbroken devices. Its creator, Jay Freeman (also known as Saurik) alleges that Apple has "wrongfully acquired and maintained monopoly power" over iOS app payment and distribution, denying third-party apps of "the ability to compete with the App Store." Freeman shut down Cydia permanently in 2018.
Freeman previously filed a lawsuit against the company in 2020, which was unsuccessful due to California District Judge Yvonne Gonzalez Rogers ruling his claims exceeded the four-year statute of limitations for antitrust lawsuits. Gonzalez Rogers, however, gave Freeman the option of amending his complaint, which the software engineer has done to accuse Apple of implementing "more aggressive" changes in iOS from 2018 to 2021. According to Freeman, this approach prevented Cydia and similar third-party app stores from operating effectively on iPhones. 
Apple's motion to dismiss the revised lawsuit was denied by Gonzalez Rogers, who has given the California-based company 21 days to respond to the refiled complaint. 
Astro raises USD$60m to develop 15-minute grocery delivery service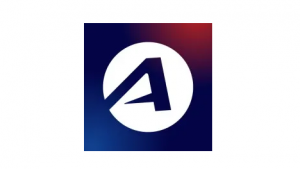 Indonesian grocery delivery company Astro has closed a USD$60m (£47m) Series B funding round.
Led by Accel, Tiger Global, and Citius, the funding round featured investments from existing investors Lightspeed, Global Founders Capital, Sequoia Capital India, and AC Ventures and has taken Astro's total funding to USD$90m (£71m).
Founded just nine months ago by Tokopedia's Vincent Tjendra, Astro provides 15-minute doorstep deliveries within a radius of 2-3km, hosting stock in rented "dark stores", distribution points used for online shopping. The company employs 1,000 delivery drivers and operates in around 50 locations across Indonesian capital Jakarta, an area of around thirty million residents.
Astro reported that its revenue has grown ten-fold in recent months and downloads of the company's app have reached one million.
Astro's staggering growth comes at a great time of opportunity for e-grocery in Indonesia, which is projected to reach USD$6bn (£4.7bn) by 2025. This latest funding round will enable the start-up to enhance user acquisition, improve product development, and build upon its existing workforce of 200 employees.

Also in the news:
- Merkle Appoints Mark Atkinson as UK Chief Sales Officer
- Winners Announced for IAB Europe's Prestigious 2022 MIXX Awards & Research Awards!
- Hawk Becomes First Platform on the Market to Integrate Skyrise Data into CTV Offering
- Upcoming VlogBox Get-Together Webinar To Examine Data Analytics & User Engagement
AppleAppsE-CommerceFundingLegalSoutheast Asia