"In a World of Walled Gardens, We Want to be Fields" – a Recap of Equativ's Cannes Panel
by Grace Dillon on 29th Jun 2022 in News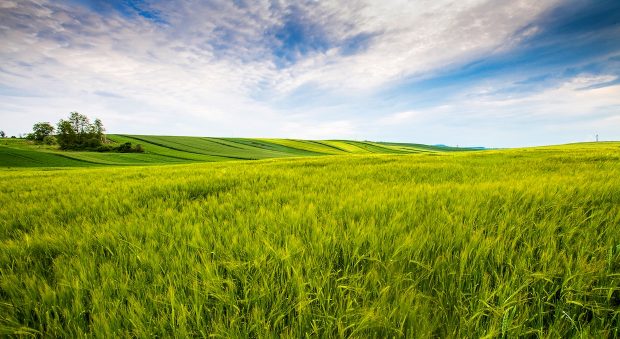 Hot on the heels of their recent ExchangeWire Research project, The Rise of the Independents, Equativ (formerly Smart) hosted a panel discussion in Cannes, looking at the best strategies and technology for publishers to navigate the walled-garden world. 
Taking place on the Equativ yacht, the discussion touched on a wide range of issues, covering third-party cookie deprecation, customisation, and the importance of context, among other areas.
ExchangeWire CSO Ciarán O'Kane was joined by Maylis Chevalier of Vocento, Sophie Toth of Dexerto, and Sebastien Noel of M Publicité for the panel.
Are publishers all walled gardens?
Getting to the core of the discussion, O'Kane posed the question: "Are publishers all walled gardens in this fragmented world?", which elicited varied responses. Sophie Toth agreed "In a sense we're all walled gardens, but we can be connected walled gardens. Everyone is afraid of new things – but together, publishers and ad tech can get it right."
Sebastian Noel was looking for a slightly different definition of walled garden: "I prefer the French term 'open garden' – there's no wall".
"In Ireland we call those fields!" offered O'Kane "So you're a field?" Noel responded: "We're trying to be a field. We don't want any walls. We want to be open and we want to be open to everyone who wants to read and who want to buy our inventory."
Maylis Chevalier didn't believe that all publishers could be defined as walled gardens: "I don't believe everyone has this capacity. We aren't all walled gardens, but we can get inspired by some aspects of the walled gardens, especially the scale."
The value exchange
The conversation turned to value, and the shift back in favour of publishers. "The one thing Meta doesn't have is real premium content. The publishers have a product, and in the current environment that has real value" said O'Kane. Are the panel seeing this shift?
Noel hopes so: "I hope context and content is the best force and advantage you can have facing walled gardens. It's a good moment for us as premium publishers to explain to the buyers why they should invest in our media."
Toth agrees: "I call it 'dating' between supply and demand…this is an opportunity for advertisers to spend with quality publishers rather than burning out their advertising budget on the open market." She sees it as a binary choice: "You either go for quality or scale. You won't be able to achieve the same reach as Google or Meta."
"We have to think about value versus reach," continues Noel. "It's not about the size of reach, it's about the value. We know the users, we have the content value, we're trying to enhance this and give more direct value."
Chavalier sees the value in context: "If you have premium content, it's not enough. You can have a Ferrari, but if you keep it in the garage, no one knows you have it. We have to be relevant – that's where you start actually getting the data you can build on."
The impact of regulation
Turning to the Rise of the Independents report, O'Kane quoted the finding that privacy regulations had been given an 8/10 score in terms of their importance when deciding an ad server.
Toth sees the importance of privacy: "It's a very important factor. Companies are actually putting legal departments in place for privacy – they can't risk getting something wrong. The privacy piece is very important for the industry."
Chevalier recognises the need to regain trust from audiences: "We're seeing the rise of Data Protection Officers (DPOs). Trust is a huge issue – people have a trust issue with advertising." She continues: "Our motivation is controlling our own inventory – that's the way to make sure privacy is respected."
As the conversation drew on, and with the promise of an evening on La Croisette ahead of them, O'Kane concluded the discussion: "This has been a very positive panel. I'm very hopeful for premium publishers – I think that this change in the ecosystem will help these institutions stay alive and do well."
To learn more about the current landscape for ad servers, download the report.
Ad TechCannesPublisherWalled Gardens