DanAds Partnership Enables McClatchy to Launch New Self-Service Platform
by ExchangeWire PressBox on 7th Nov 2022 in News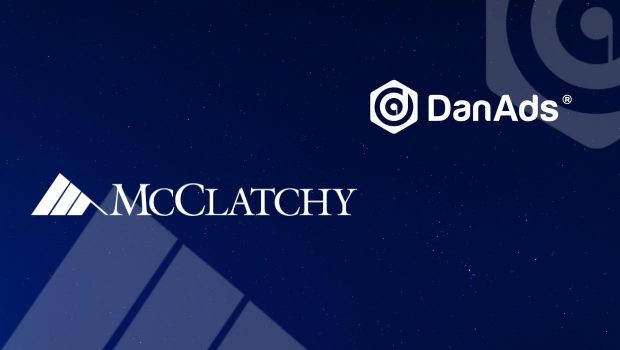 Today (7th November 2022) saw the announcement of a partnership between DanAds, the industry leading provider of fully automated self-serve infrastructure technology, and McClatchy, one of the largest media companies in the United States with over 80 million unique visitors. The partnership has been key developing McClatchy Ad Manager, a new self-service platform for advertisers that has launched initially in select markets with more to follow soon. 
As a digital-forward tool, McClatchy Ad Manager is a customisable and automated solution simplifying and levelling-up the ad buying process. By utilising this centralised marketplace small- and medium-sized businesses can now fully harness the power of local marketing that also speaks to a national audience. It simultaneously offers advertisers expanded coverage and full autonomy over their buying process.
"Our Ad Manager platform allows advertisers to reach a larger, targeted audience and control all aspects of their advertising budget," said Jane Howard, senior VP of advertising at McClatchy. "With features like real-time campaign reporting, instant access to ad placements and brand-safe content alignment, it's a holistic approach to marketing that is perfect for new and existing customers."
Building upon DanAds' leading technology, McClatchy Ad Manager will give advertisers access to McClatchy's 50+ dynamic brands in both the print and digital spaces which includes premier local news coverage from The Sacramento Bee, The Kansas City Star, and The Charlotte Observer along with The Fort Worth Star-Telegram, The Raleigh News & Observer, and more.
"Our vision has always been to make advertising more accessible to a greater number of businesses and McClatchy Ad Manager is a perfect example of just that. The platform will offer greater flexibility and ease-of-use to local businesses, who may not otherwise have the resources for premium advertising. We're looking forward to seeing the new opportunities it generates for our client and their customers " says Peo Persson, co-founder and head of sales at DanAds.

DanAds
DanAds is the leading provider of self-serve advertising technology, connecting ad sellers (publishers) directly with advertisers of any size through a fully automated ad sales platform. DanAds provides publishers with their own branded platform, all...
Powered by PressBox
AdvertiserPartnershipTargeting