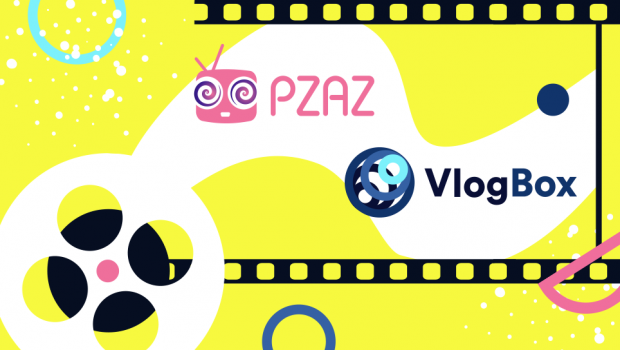 VlogBox, a full-cycle CTV agency, channel development, video distribution, and monetisation platform for content creators, has announced its partnership with Pzaz TV, an up-and-coming media CTV-based platform.
VlogBox will provide CTV content for Pzaz TV designed to appeal to the platform's key audience groups. Among the content owners sharing their programmes now are Top Rated Movies, Genre TV, Fun with Alicia, Amazing Planet, Smart Babies TV, Happy Stories, and many more, covering multiple verticals, from kids' cartoon series to movies and influencer vlogs.
Pzaz TV calls its platform 'TV as it should be', reflecting its intuitive and easy-to-use interface that includes a wide range of content to choose from. The service offers over 50,000 films and series, over 360 live channels, 220 television service providers, and over 40,000 radio channels. It's free to sign up for and use but also includes a subscription upgrade option for premium channels, movies, and TV show rentals.
"As the Pzaz TV team is constantly innovating and creating an improved market space, we believe the platform is well-positioned to become a leader in its niche. VlogBox partners with high-quality content creators while Pzaz TV concentrates many of its efforts on audience engagement with new programmes, which helps us build a bespoke CTV viewing experience," said Tetyana Seredyuk, PhD, VlogBox's co-founder and CSO.
VlogBox sees the association as offering considerable value to both parties and looks forward to boosting the content range of Pzaz TV's already considerable content library. It also allows VlogBox to expand further its strong position in the CTV market as a leading content distributor.
"Cultures span continents, and so should your TV. We believe you should be able to pick and choose what you want to watch, on any device, wherever in the world you may be. Here we are on the same page with VlogBox and hope to get the most out of cooperation." said Vincent Weberink, CEO at Pzaz TV.

VlogBox
VlogBox is a global CTV app development, content distribution, and monetization platform. With over 1000 live CTV apps and channels under their belt, VlogBox allows video creators to reach audiences across top CTV streaming platforms, including Roku,...
Powered by PressBox
AgencyCTVMonetisationPartnership