Navigating the Transition to First-Party Data - Q&A with Sandy Ghuman, Silverbullet
by Hannah Dillon on 13th Dec 2022 in News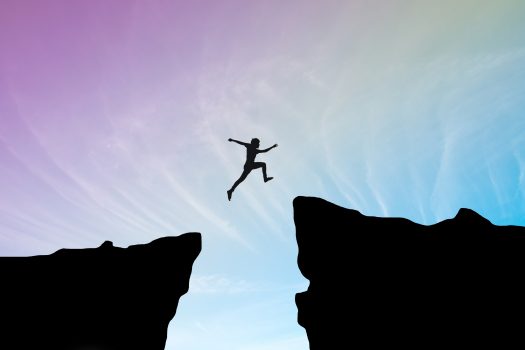 In this exclusive Q&A, Sandy Ghuman, managing director at Silverbullet, discusses how publishers and buyers are adapting to first-party data, how brands can best navigate the current economic climate, and why strategy is imperative to succeed in the privacy-first era.
How important will first-party data be in the post-cookie era? And how are publishers and buyers already making best use of it?
The death of the cookie - and how to prepare for its eventual demise - has been making headlines for a number of years. The announcement from Google came after a flurry of governmental regulation launches, such as the GDPR in 2018, seeing the industry put a strong focus on consumer protection. Since, the understanding of the importance surrounding first-party data has grown tenfold, as businesses look to design and develop a future-proofed strategy set for the new marketing age. Today (and tomorrow) gaining trust and delivering a true value exchange is vital for brands of all shapes and sizes, and with online regulations becoming stronger and discussions of data ethics more prevalent, privacy must become a priority as we close out 2022 and step into 2023 and beyond.
Putting the humble cookie aside, what has been really exciting to see during the course of the past 12 months, is how brands are focusing more on their data strategies as a whole; there's been a big shift in focus on building efficiencies, and designing robust data infrastructures to unlock the true value of data for marketing and personalisation. Google could once again hit "delay" on its cookie depreciation, but that won't stop the modern marketers in placing first-party data at the top of their agenda.
However, not all brands will have the same resources available, and their priorities will differ depending on which vertical they reside and what product or service they offer. A marketer's success in a post-cookie world hinges on their ability to use first-party data to reduce risk, build a reputation of trust, and manage and activate data in privacy safe environments. And for many, this starts by undertaking a data and digital transformation journey.
The ongoing cost of living crisis is impacting businesses globally, with budgets and investments taking a hit. How is this impacting businesses' future plans when it comes to marketing and the adoption of tech?
Times are tough, there's no denying it. And businesses are being attacked from various angles: consumer spending habits and behavioural changes, to tightening budgets. But lest we forget, just two years ago our lives were suddenly put on pause as we went into a global lockdown, and everything we thought we knew then changed overnight. We managed to adjust and adapt then, so let's use everything we learnt since and put it into practice now. It's all about embracing change, and making budgets work harder.
In the current economic climate, it's more important than ever for marketers to remain relevant in keeping existing customers' loyalty, whilst capturing new audiences' attention and trust in the moments that matter. There is a responsibility we as an industry have to ensure that advertising experiences are complementary and engaging, versus overwhelming, especially during these difficult times. And there is one key component that brands need to unlock in order to do so. Data.
Research from one of our trusted vendors, Treasure Data, reveals that marketers admit they waste 38% of their budgets due to poor optimisation of customer data, with almost three quarters (74%) acknowledging the presence of organisational data blind spots hindering their marketing efforts. During this economic crisis, brands should be taking a hard look at how to improve these inefficiencies, which will not only benefit their own cash flow, but ensure better ROI on the investments they make, whilst delivering a smarter, more engaging experience for the end consumer.
Gone are the days of blanket targeting for scale without any understanding of different segmentation and optical approaches. Now, when a user lands on your site, the focus really is about making your message relevant and timely to drive positive performance. After all, as consumers we are feeling the pressure all around us, therefore we are more likely to respond to the brands we love and trust.
What role does first-party data play in the creation and maintenance of universal IDs?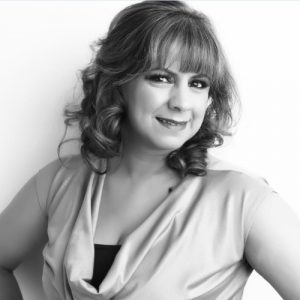 First-party universal IDs attempt to resolve user identity across domains and devices but rely on other signals to achieve this successfully. They enable brands and publishers to have that single customer view, and see the same customer across various environments. Once a user is recognised, brands can stitch together what they know about them and build on those insights to continue a seamless conversation and exchange.
Two identity resolution methods have emerged to help brands reconcile users across domains and devices: deterministic matching and probabilistic modelling. Deterministic matching aims to identify the same user across different devices by matching the same user profiles together, and probabilistic matching uses various data sets and algorithms to identify the same user across different devices and applications.
However, this is easier said than done. The importance of first-party data is key in the removal of the blind spots - especially across the different domains and devices that consumers are active on. The ability to be able to link cross-device profiles together and tap into the bits of information on a profile and connect those together is key.
How are brands and agencies navigating the transition to the privacy-first era and more highly regulated landscape? What resources are available to them?
Strategy will prove critical in the privacy-first era. Brands and agencies must adhere to continuously changing timescales and regulations. And, a large part of safeguarding for the unknown, is by building a future-proofed data strategy centred around privacy. What has been great to see over the past 12 months, is brands are now initiating these strategies themselves. Yes, in part this has been accelerated by the looming third-party cookie demise, but rather than brands switching to first-party data because of the cookie phase out, they are doing so because they see more value. And that's what it is all about.
Moving into the privacy-first era, brands and agencies need to ask themselves, 'How can the different capabilities and components of martech be combined to really drive our key objectives?', maintaining focus on being able to ultimately drive that better experience for the customer and drive better performance.
For example, a company may start with the question, 'How does a consent management platform tap into the data being managed in a CDP?', then move onto exploring how this can inform their overall strategy. And, 'How do marketing automation platforms help me drive the value exchange?', which is where the fun starts in being able to drive personalised and engaging experiences. We know that ad tech is continuously evolving, and that understanding is crucial to ultimately drive that better experience for the customer and drive better performance.
How can next-generation alternative identity solutions complement first-party data sources held by marketers and publishers?
A really exciting area for 2023 (and beyond) - and one we are very much in the midst of here at Silverbullet - is the blend of first-party and contextual data. With contextual advertising resurfacing through AI capabilities, merging contextual and first-party data is becoming a reality for many, helping brands target prospects based on interests and actions online.
First-party data - as you know - is the information that your prospects and consumers provide when they are browsing your website, app or social platform. This data is centred around your customer's interests, preferences and the behaviours they display while interacting with your brand - data that provides a deep understanding and insight into your customers.
On the flip side, unlike behavioural targeting which tracks user behaviour online, contextual targeting scans the content of the page to understand its relevance and context. This understanding is then used to deliver ads that are aligned contextually. By its very nature, contextual is 100% compliant and privacy-safe as it relies on no personal IDs at all.
Imagine being able to blend first-party data insights with contextual data to create a combined approach of resonating content with highly contextual ads – what you have is an audience that's interested and willingly engaged.
Essentially, by bringing both worlds together, you are able to deliver a marketing strategy that combines consensus, transparency, trust and context to create an immersive customer experience.
BrandsContextualDataFirst-Party DataPost-CookiePublisher