Unruly's Alex Khan on "App Tracking Protection", CTV, and the Future of Broadcast TV
by Grace Dillon on 3rd Dec 2021 in Podcast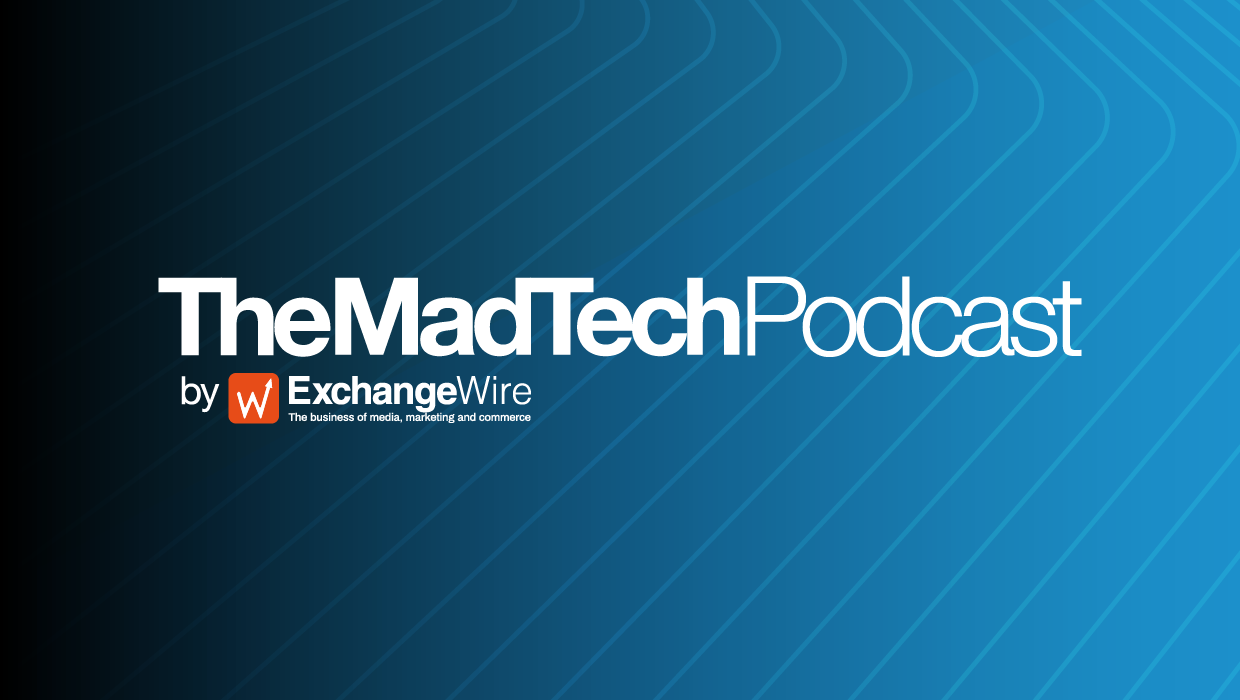 On this week's episode of TheMadTech Podcast, Alex Khan, MD International at Unruly, joins ExchangeWire's Grace Dillon and Ciaran O'Kane to discuss the latest news in media, marketing, and commerce.
This week they cover:
— Privacy-centric tech firm DuckDuckGo have announced a new tool designed to stop Android users from being tracked within apps. The "App Tracking Protection for Android" feature, which was issued in beta last week, seeks to emulate the App Tracking Transparency (ATT) framework introduced to the iOS system by Apple earlier this year, which saw the collective revenues of leading digital platforms Facebook, Snap, Twitter, and YouTube decline by nearly USD $10bn (~£7.5bn).
Users will be able to implement the new tool through the settings menu of the DuckDuckGo Android app, although there is currently a private waitlist to be able to access it. Once activated, the feature will enable the DuckDuckGo app to detect and block apps' requests to send information to third-party tracking companies. The feature will run in the background, with users able to view the trackers and their respective networks as they're blocked in real time. The company did reveal that a small number of apps are currently exempt from the tool because they depend on tracking in order to work properly.
In a company release, DuckDuckGo warned that tracking networks, such as Google and Facebook, use third-party trackers within apps to gather insights into users to create "even more detailed profiles" of them. From their own research, the company reported that more than 96% of the free Android apps they tested contained external trackers, with 87% of these sending data to Google and 68% to Facebook. With most of the world's smartphone users being on Android and advertisers increasingly shifting ad spend to Android because it still facilitates tracking, DuckDuckGo say they are "excited" to release the feature.
— CTV has become the fastest growing advertising platform in the US and is set for continued growth, Forbes have concluded, after a series of reports into the adoption and success of the channel. It was reported at this year's TV Upfronts that CTV brought in between 20% and 30% of total ad spend, as TV buyers increased their CTV spend by around 50%. One study, conducted by Leichtman Research Group, found that more than 80% of households with a TV have at least one CTV device (a higher penetration than cable), with an average of 4.1 devices per CTV household. The research also said that 39% of adults watch video streaming content on a daily basis, and 60% weekly, figures that mirror, almost exactly, those of last year.
Smart TV maker Vizio, meanwhile, have seen a significant change to viewing habits, with the amount of total TV viewing time accounted for by linear roughly halving from just two years ago (from 60% to around one third). Although many market leaders are ad-free, IPG MAGNA predict that CTV ad spend will rise by 34% to USD $5.4bn (~£4.1bn) in 2021, above and beyond the 7.4% growth expected for broadcast and cable TV. MAGNA also estimate that year-over-year ad spend on CTV will increase by 28.4% to almost USD $7bn (~£5.3bn) in 2022, with AdImpact forecasting the midterm elections next year to take in USD $1.48bn (~£1.1bn) for the channel.
Other findings include that 40% of all digital video impressions shares were from CTV in 2020 (Innovid/ANA); 50% YouTube viewership is now on CTV (eMarketer); 44% of Americans said that their purchasing decisions were influenced by video streaming over the past 12 months (Criteo); and 70% of advertisers state that uniting video investments to business outcomes as their top priority for TV investments for 2021 (The Trade Desk). Furthermore, 45% of advertisers increased their CTV ad budget over the past year, whilst 91% say they will maintain or supplement their ad spend next year (The Trade Desk). CTV has also seemingly increased the value of impressions as a negotiation currency, with a report from TVSquared also finding that 73% of marketers saying that all forms of TV should be sold on impressions.
— Research from Broadcasters Audience Research Board (BARB) has found that a third of people aged over four are reached by Netflix every week in the UK. The finding was published in a white paper released by the TV measurement company last week, marking the first time that BARB has shared their video on demand (VOD) audience data.
Unsurprisingly, the report found that Amazon Prime Video, Disney+, Netflix, and YouTube are the top four streaming services in the UK, with Netflix leading the pack. The streaming giant's reach exceeded 30% in November 2020, and has largely remained above that margin since. The report reveals that Amazon Prime's peak reach coincided with the platform's coverage of Premier League clashes in December last year, noting that Amazon have since expanded sports coverage on the platform to include the US Open final and the rugby Autumn Nations competition. Disney+, who trail the "Big Four", saw viewership soar after shuttering their linear channel in October 2020 and again after adding content from the Star brand to their platform in February.
The report also found that most identified viewing is still done via TV sets, particularly for AVOD, SVOD, and linear, with 80% of viewing minutes spent on the big screen. TV remains the medium of choice when it comes to long-form, professionally-produced content - more surprisingly, however, BARB found that linear makes up the majority of viewing time. The company derive the "total identified audience" figure by combining insights into the number of viewers and the number of minutes they spent watching content across broadcasters, SVOD/AVOD, and video-sharing platforms via TV sets, desktop, tablets, and smartphones.
AppsBroadcastersCTVMobileOTTPodcastStreamingTV