Upday's Alexander Qvitzau Lund on Streaming Wars, StitchFix, & Publisher Monetisation
by Mathew Broughton on 8th Nov 2019 in Podcast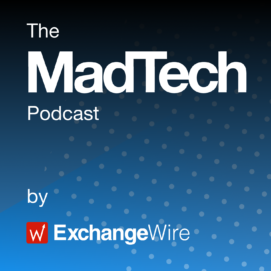 On this week's episode of The MadTech Podcast, recorded in Berlin, ExchangeWire's Rachel Smith and Lindsay Rowntree are joined by Alexander Qvitzau Lund, head of programmatic at Upday, to discuss the latest news in ad tech and martech.
On this week's episode:
– Sony shuts down its PlayStation Vue service. Are other streaming providers with a head start just too much competition for this type of service or could we see a diversified offering like Vue do well in markets outside the US? In a further development in the TV streaming wars, Walmart is reportedly selling the Vudu video on demand service it bought ten years years ago, Vudu. Largely replaced by subscription streaming services and in the face of content giants Disney and other companies like Apple launching their own streaming services, it seems competition for viewing subscribers is heating up.
– DTC brand StitchFix details how they are using and applying their customer data to learn even more about their customers, and provide a very personalised online experience. In a move thought to provide some competition for Amazon and other online marketplaces, could we see more DTC brands using their own customer data for tailored products and services, and beyond that, for more personalised advertising offerings?
– The Huffington Post is reportedly up for sale, as Verizon Media looks to offload further media properties to reflect declining ad dollars. While news and opinion sites are under pressure, news aggregators appear to be all the rage, with CNN preparing to launch an online news aggregator to compete with tech giants that offer similar services, following last week's alpha launch of Facebook News.
The MadTech Podcast is also available on:
Spotify
TuneIn
Apple iTunes
Google Podcasts
Stitcher
Pocket Casts
RadioPublic
CastBox
Deezer