European RTB Focus: Infectious Media Releases Its Spring European RTB Insight Report
by Romany Reagan on 9th Jul 2012 in News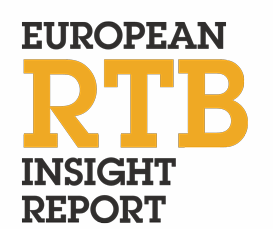 Infectious Media today released its Insight Report looking into the Spring 2012 online advertising trends. It details how advertising prices through the RTB ad-exchanges are shifting across Europe, in addition to other trends impacting online advertisers. The report offers opinions on the causes of these movements and makes predictions of coming trends within the market.
This, the third quarterly report from Infectious Media, encompasses data collected between March and May to identify the European trends in CPM (cost-per-thousand), CPC (cost-per-click) and CTR (click-through-rate). It also draws on original data sources to provide an analysis of brand exposure time per impression, the effect of increasing ad impressions on CTR, and a league table of the leading inventory sources, by European region.
The next Trend Report will be out after summer – just in time for dmexco, ATS London and ATS Paris.
EUROPEAN RTB INSIGHT REPORT, SPRING 2012
Italy and Germany Top CPM Rankings
For the first time since the inception of the Trend Report, CPMs for advertising impressions in the UK are not the highest in Europe, with Italy and Germany now taking the lead.
This shift has been led by relative price stability in the UK contrasting against rapid increases in Western European markets this quarter. These increases have also led to a strengthening of the East-West divide, clearly splitting the continent into two regions of relatively high and relatively low CPM.
Scandinavia particularly saw CPM rise over this period, with Sweden and Finland approaching the levels of the more mature markets of Germany and Italy. Within the Eastern European region Turkey has by far the highest CPM, outstripping its nearest CPM neighbour by 277%. Portugal and Belgium once again have the lowest CPMs seen in Western Europe.
Increasing CPM in Central and Northern Europe may demonstrate an upward spiral of demand in this region. This would signal an opportunity for publishers to profit by making more inventory available. However, an alternative interpretation would be an influx of premium inventory onto these exchanges. If this is the case then it represents a key opportunity for advertisers by bringing the efficiency of RTB (real-time bidding) campaigns to premium advertising sources in these regions.
The UK's slow growth in comparison to the rest of the continent could show a maturing of this market, with publisher inventory supply and advertiser demand currently relatively balanced.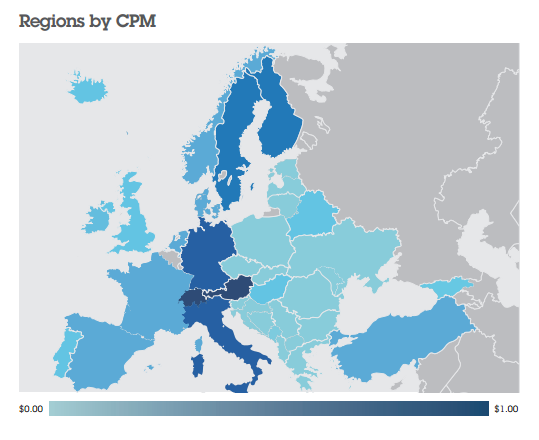 UK RTB Response Rates at all Time High
In the last Trend Report UK click-through-rates (CTRs) had doubled between November and February. At the time it was unclear as to whether this was a sustainable increase or a seasonal anomaly. The good news for advertisers is that UK CTR has continued on an upward trend.
This increased response to RTB advertising has offset the marginal increases in CPM precipitating a relatively flat cost-per-click (CPC). European CPM has increased dramatically recently, more than
doubling in the last three months. This increase can be attributed to large CPM inflation in Germany, Italy, Sweden, Switzerland and Austria, with the rest of Europe more stable. And with the European CTR dropping between April and May, this has led to a significant CPC price rise.
Increased CTR in the UK market could have many causes: increased data leading to better optimisation, better quality inventory; improved creative; or even more receptive audience. No matter the cause, this is good news for advertisers in the UK. The drop in European CTR may represent a momentary blip or signal some more fundamental issues, a question which will require more time to resolve.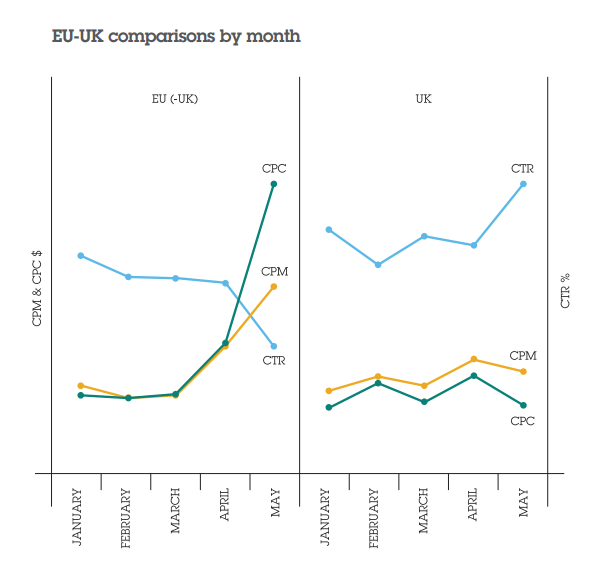 Higher Frequency Brings More Interaction
The graph below shows how the number of exposures to an advert affects response across different European regions. The frequency of advertising impression per user is shown against CTRs in UK & Ireland, Eastern Europe & Germany and Western Europe.
Across all regions the strong positive relationship between CTR and frequency of advertising exposure strongly suggests increased exposure has a substantially beneficial effect on CTR when buying through RTB in these markets. This pattern is most pronounced in the Western Europe grouping, followed by Eastern Europe & Germany, with the UK & Ireland seeing the lowest causal effect.
These differences could be attributed to variation in audience makeup or inventory quality, for example on-page advertising saturation. However, even in the lowest responding region a user with 12 exposures to an advert was still six times more likely to click than one who had a quarter of the exposures.
Getting the Most Out of your Brand Budget
For those advertisers looking to spend their branding pounds/euros, the lack of information on advert positioning on-page, or whether an advert is actually seen by the user, is a key inhibitor to growing online display spend.
Longest advert exposure times are seen in Sweden, Hungary and Poland, with the UK and Ireland somewhere in the middle, and Germany, Italy and France trailing behind. On-page user time is the highest in Poland and Finland, and shortest in Iceland.
Significant differences can be seen between on-page user time and the time the user is exposed to the advertising message, with Austria and Germany showing the least exposure compared to time on-page. Iceland is at the other end of the scale where the advert is visible for almost the whole time a user views the webpage.
Countries with high on-page time and high viewing times represent a great opportunity for brand advertisers as RTB branding campaigns in these regions should provide improved brand awareness per impression in comparison to other regions.
Google Leads the Way into Eastern Europe
Currently there are a number of key inventory aggregators across Europe, but their relative importance differs from region to region. The below analysis shows the top five inventory aggregators for the regions of Europe, with the proportion of inventory sold in that region.
Comparison of Eastern & Central Europe with Western Europe shows some notable differences. In the former, Google AdExchange represents two thirds of the available impressions, whereas in the latter inventory is more widely spread, with market share for Google AdExchange dropping to 40%.
The supplier skew seen within Eastern & Central Europe is perhaps symptomatic of a less mature market. In the west the market could be said to be maturing as aggregators and suppliers continue to bring more inventory to the exchanges. With Western inventory prices more exposed to market
forces it is expected they would represent a truer market value.
Of particular note is Scandinavia, where a very different picture has emerged. Google AdExchange still holds the prominent seller position but the next three aggregators are home grown and do not feature outside of this region. It appears that regional specialists have gained market share and capitalised on the opportunity RTB brings before large-scale international aggregators have entered the market.
The UK and Ireland market exhibits the most competition in inventory sale, with Google AdExchange taking only 22% market share, closely followed by Rubicon and Admeld (a Google company). It could be claimed that the UK has the most mature RTB market and that other regions will tend towards
this model over time. However this will depend on the level of demand, the inventory being released and the potential rewards for new aggregators entering the market.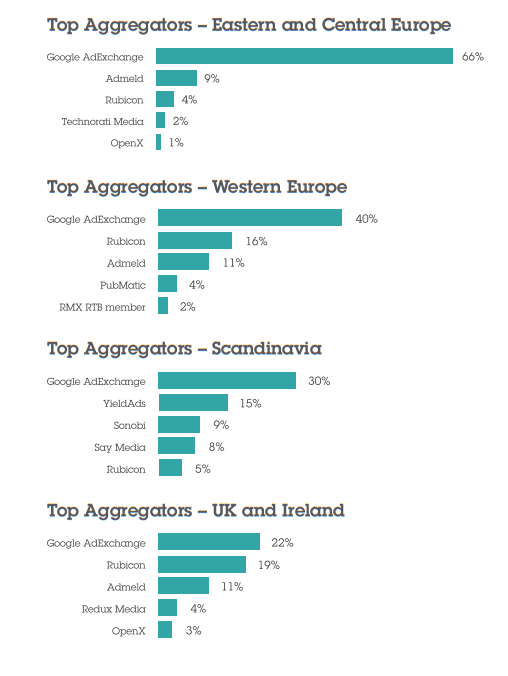 A Publisher's View
-Luke Fenney, Yield Management Specialist, UK & Europe, The Rubicon Project
The UK remains the largest European market for real time bidding spend with 513% Y-o-Y growth on Rubicon's REVV platform. Most premium UK publishers are now exposing their inventory in open auctions or private marketplace scenarios, giving preferential or exclusive access to selected buyers or opening up new inventory segments that were previously only available for direct premium campaigns. France is seeing strong month-on-month RTB growth in 2012 with the RTB market currently about half the size of that in the UK. Both Italy and Spain are also showing signs of maturity with double-digit month on month growth.
Attitudes towards programmatic trading in Germany appear to be shifting, with more premium publishers starting to develop and rollout their RTB strategies. The Scandinavian market has shown strong signs of progress over recent months with the launch of various local agency trading desks. Growth should accelerate in the coming months as more local publisher inventory is launched. The recently announced partnership between Rubicon Project and Stockholm-based Netric Sales will see 1.2 billion local publisher impressions per month become available in these markets.
Predictions for next three months:
• More local publisher inventory becoming available through RTB in markets such as Germany, Spain, Italy and the Nordics.
• Over the coming months we can expect to see publishers starting to expose first party data segments in the bid stream in private situations that will command much higher CPMs.
• Continued growth in Private Marketplaces with publishers exposing more premium ad placement inventory.
Region Spotlight: Central-Eastern Europe
In the below analysis some of the emerging RTB economies of Central Eastern Europe (Poland, Hungary, Czech Republic and Slovakia) are brought into focus by comparing them with other European regions.
The graph shows that prices in Central-Eastern Europe are consistently lower than the other two regional groupings with prices in the UK & Ireland in the middle, and Western European prices significantly higher. Growth in each of the markets can also be seen, with CPM increasing between the beginning and end of the period in all three regions, although not necessarily in a linear fashion.
Central-Eastern Europe shows the least stability in prices, with an initial dip in CPM followed by a doubling between March and April. Western CPM sees strong growth in the middle of the period, with relatively stable prices at the beginning and end. The UK & Ireland shows the most stability with only marginal changes throughout the period. In this analysis the emerging RTB markets of Central-Eastern Europe can be seen in relief against the maturing Western European market and the mature UK & Ireland market. The analysis demonstrates how sudden growth can quickly inflate prices, and it can be expected that as the Central-Eastern European market grows there will be more
price inflation to come.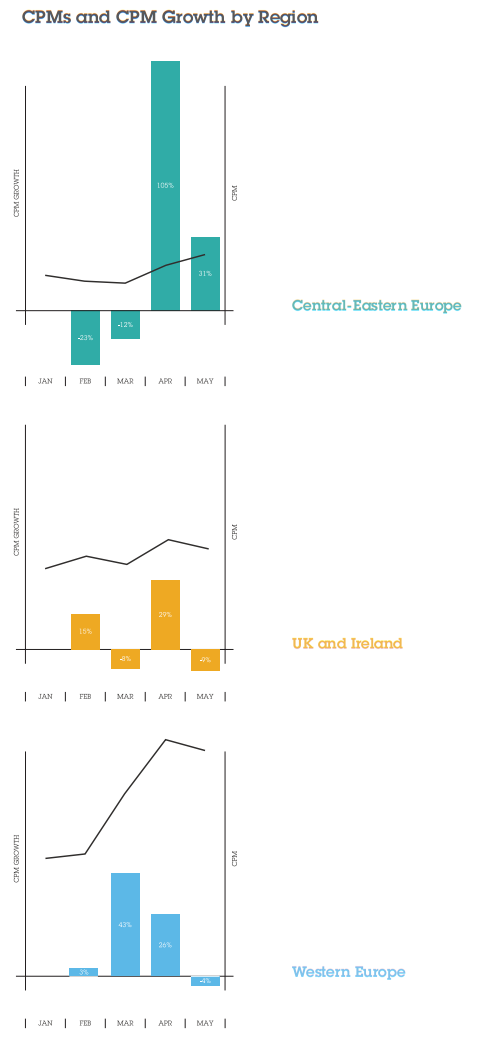 Methodology: This report was researched and written by Infectious Media using aggregated and anonomysed campaign data from Impression Desk. The findings, whilst specific to Infectious Media, represent work carried out for clients spanning all industry sectors with differing objectives, budgets and target audiences, which may be indicative of industry wide trends.