Creating More Value: Shifting Agency Focus to Tech & Data
by Romany Reagan on 29th May 2013 in News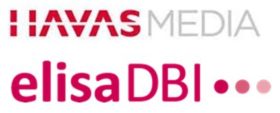 As traditional agencies look to beef up their data and technology offering, it's clear that a big shift is happening at the big agency groups. Dwindling margins on media buying is forcing groups to think about how to capture higher-margin business – and how they can create more value for the marketer. With consultancy firms, like Accenture, becoming more aggressive in the digital marketing space (see the recent acquisition of e-commerce-focused provider, Acquity), big media buying agencies are having to think long and hard about how they are positioning themselves in the market. The recent acquisition of specialist analytics firm, ElisaDBI, by Havas Media is a clear indication of shifting strategy at the big groups. Here we speak to Paul Frampton, CEO, Havas Media and Mike Potts, Co-founder of ElisaDBI, on how this deal will help Havas clients, and how data and analytics expertise is now becoming a key offering for agencies.
Paul Frampton, CEO, Havas Media
As an industry, we are over-reliant on the legacy ways of measurement. Tools such as TGI or Hitwise have very small samples, offer very little new insight and no real ideas on measurement across on and offline media.
As a member of this industry I think that if this problem is not rectified we are in danger of losing ground to the marketing and data consultancies that are swimming downstream to steal our lunch.
That's why, as an agency, we are battling to find new and better ways of working out where measurement and analysis meet across traditional and 'new' media channels in the offline and online world.
What we want to offer clients is Connected Data – not Big Data. We want to be an agency that gives the right solution, not just the most expedient one – and data is a huge part of this.
By acquiring ElisaDBI we have given ourselves the armoury to offer real solutions to business problems in a way that we believe is unique in the media agency world. By integrating them into our business we can continue to offer our clients the full customer journey under one roof.
This data-driven approach also gives us the ability, unlike many agencies, to develop our offer in the programmatic world.
There has been a lot of noise about OOH becoming programmatic and Sky Adsmart's launch is imminent so we see competitive advantage in an increasingly ad-served, biddable media world coming through creating unique actionable data sets.
Media auditing in the future will be less about price and stretch and more about the quality of data and algorithms and about genuine value in terms of revenue and profit.
Mike Potts, Co-founder of ElisaDBI & Head of Data Strategy
Modern Media agencies have to start incorporating data services and marketing technology into their offerings to properly address what is happening in our more connected world.
ElisaDBI offers digital measurement and optimisation, and our clients have always benefited from the insights we provide to their digital marketing performance.
By becoming part of Havas Media we have been given an unique opportunity to learn about other types of media – non-digital media especially – and how that impacts on businesses and brands while integrating this into our services.
This gives us a much more rounded offering for our clients, as well as a better understanding into how we can better combine a broader range of data sets across an even broader range of media.
We know that the technology we provide and our analysis skill-sets give us a deeper understanding of what brand engagement is, and not just how visible a brand is. This deal means we can now apply these skills to the way that Havas works in the traditional landscape.
The term they use here is Connected Data; and this explains our joined up offering really well.
In our world, we turn data into knowledge. What we'll be able to do now is take disparate data sets and put them together and use them in a way that is relevant to our clients.
Our opportunity at Havas Media is to help them continue the progress they've already made in this area by further enhancing their data offering and expanding their end-to-end capabilities in a joined-up way.
On both a personal and professional level, another massive bonus of the deal is that everyone in here is data literate, and we already feel right at home.
We sit on a floor of 50 people, from all aspects of digital marketing, who all not only know about data but instinctively understand it. Not only is that a powerful proposition, but it appeals to a lot to our team.