'We Believe Strongly That The Agency Is The Right Place For Programmatic Technology'
by Ronan Shields on 24th Sep 2014 in News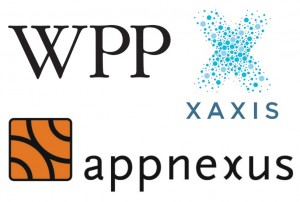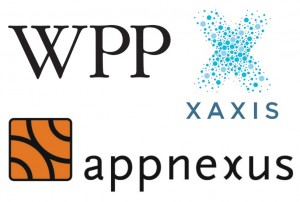 Earlier this week AppNexus and Xaxis announced a two-part deal that will see the ad tech firm acquire Open AdStream for an as yet publicly undisclosed fee, while Xaxis' parent company WPP will invest $25m in AppNexus. Here Brian O'Kelley, AppNexus, CEO, and Brian Lesser, Xaxis, global CEO, explain to ExchangeWire the rationale behind the deal and forecasted outcomes of it.  
The deal between the pair amounted to one of the most significant M&A agreements in the ad tech sector in 2014, when such activity has hit record levels, it also comes as Xaxis' star within the WPP stable continues to rise, and AppNexus elevate both its profile and ambitions, with Silicon Valley Giants such as Google firmly in its sights.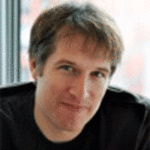 Brian O'Kelley, AppNexus, CEO, on how his company's new relationship with WPP won't necessary alientate the company from other agency holding groups, the decision to grow the company inorganically, as well as the prospects of potential acquisitions in the near-future. 
How does the purchase of OAS improve the positioning of AppNexus? 
We have spent the last seven years building an incredibly powerful programmatic platform, but one thing that we've never tried to do is provide a full end-to-end ad server for publishers and sellers of premium inventory.
That means things like being able to forecast and reserve inventory, which is really important if you're making guaranteed deals.
What OAS, and publisher ad servers as a whole, do is help serve the direct-sell process, and that's something AppNexus has never tried to do. And I think that it's really important for publishers and inventory-sellers to have a single platform that can manage the full spectrum of the type of content they are selling.
So is this the first time that AppNexus has attempted to offer publishers a full holistic solution? 
Yes, it is. Whether that's premium sponsorship, performance, RTB, or content marketing, etc, what they need is one platform that can manage the full holistic magnetisation process, and that doesn't exist yet.
Are there any inventory agreements hard-baked into this latest deal between AppNexus and Xaxis? 
There are no guarantees or spend commitments as part of this deal. AppNexus has worked very hard with Xaxis and [its holding group company] GroupM for the last five years, so I think that the relationship between us and them is already very strong.
AppNexus will continue to provide technology to various parts of WPP, including Xaxis, but the main thrust of the deal was to acquire OAS.
Why did AppNexus agree to acquire ad server technology, as opposed to build its own? After all, you mentioned that building such technology is your company's core competency. 
While it's true that we could build almost anything we wanted to, the practical reality is that we already have something like 200 engineers that are spending every waking moment building our core platform, and supporting the diverse needs of our customer base. So even as fast as we hire, we have all of these things that the core business requires of us.
We realised that we always wanted to do class-one ad serving, but we just kept not getting to it. So about a year ago we just came to the conclusion that we have to go and buy something.
Also, there's enough complexity and nuance to building an ad server well, that there's also a risk that if we build it ourselves and miss a few little things, then we'd have to spend a year or two trying to correct it. And then you'd have to spend that amount of time just to get up to where everyone else is already.
Another great thing about acquiring OAS is that there is already a large team that is building, and selling and servicing it. So what we'll get with OAS is an influx of about 175 people that are experts in building and selling publisher ad server technology.
You have spoken a lot recently about AppNexus' ambitions, especially in light of your latest funding round. What else can we expect from AppNexus in the near future, more acquisitions?
What I like about this acquisition is that it's the one that it put cash in the bank [Xaxis' parent company WPP has agreed to invest $25m in AppNexus as part of the same deal]. I guess this is the result of working with a company like WPP for five years, that they want to invest, as well as take part in the transaction.
So yes, we're in a very strong cash position and our equity is also worth a lot, so I think that we're in a strong position to be acquisitive. We see so many opportunities in the market that I think we will be very, very active.
That said, our first and foremost focus will be hiring and investing in our current employee base, because I think that we have some of the most talented people in the industry already, and I think that there's no substitute for hiring and building a great culture. It's just winning from within.
How will AppNexus be perceived by WPP's rivals (such as Publicis or Havas, for example) in future now that one of their competitors has a stake in the company? Is that a concern?
If you look at the overall programmatic space, what's happening is that almost every ad tech company is starting to work directly with marketers [which can undermine the position/business model of traditional media buying agencies].
So many of these ad tech firms are using their time at things like industry events, as well as the trade press trying to convince marketers to bring their ad tech in-house, and that's a direct threat to the agency.
But AppNexus has taken the opposite stance. We believe strongly that the agency is the right place for programmatic technology.
We've seen great examples of this working – not just as WPP, but at the other groups in the industry such as Publicis, Havas, and Amnet – of agencies doing programmatic well, in the context of a broader media plan, with no conflicts of interest with the marketer.
To me it seems odd that a marketer would outsource their programmatic media buying to a  Silicon Valley firm that makes margins of 50-60%, as opposed to an agency that makes a 3% margin, and then think that they're getting more transparency, or a better deal.
So when you think of how supportive we are of agencies, it makes sense that WPP invests in us, as we're a company that is focused on supporting the agency and their holding companies.
We've been actively talking to holding companies, not just to WPP, but to all the others across the landscape. We're helping them fight back against Google and all the other companies who are trying to take a route around them to their clients. So I hope that the other agency holding groups will take a look at us and think that it's great that WPP is investing in a company that is aligned to the holding groups and agencies.
Brian Lesser, Xaxis, global CEO, on how the sales of OAS positions his own outfit and AppNexus, as well as the pair's relationship going forward.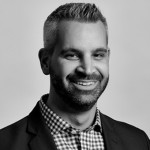 Can you explain the nature of the relationship with AppNexus and Xaxis now post the deal? 
AppNexus will be a conduit for us to access publishers, it will also be a partner as a DSP within the display space, but we also work across multiple other companies in the industry to develop products outside of the display space. So we will rely on AppNexus for that connection to publishers and for access to  inventory.
Where do you see the advantage of selling OAS to AppNexus, and the subsequent WPP investment in AppNexus?
We used Xaxis for Publishers [which will now be managed by AppNexus as part of the deal] for direct access to publishers' premium inventory, as we wanted to buy as  few impressions as possible at auction using real-time bidding (RTB). Xaxis for publishers was a mechanism by which we could connect directly with publishers, so we could make commitments on inventory in order to reserve quality impressions.
None of that changes as part of this transaction. In fact, we think it benefits publishers as having AppNexus manage it means they can integrate that publisher stack into other sources of revenue.
We try to be fundamentally different from our agency competitors, and we've always been specialist in developing our own technology in conjunction with partners. So this deal is very consistent with that strategy, in that we're shifting publisher strategy for the ad server over to AppNexus, but doubling down our technology investment by focusing on our data management platform (DMP), as well as our optimisation algorithms and analytics.
The WPP investment in AppNexus is very good for us, as it means we're a bit closer to them and can have an influence over what they're building, and maintain our direct connection to publishers, while gaining additional internal resources to devote to optimisation.
Basically, we're trying to help publishers create a second tier of monetisation opportunities with quality inventory via our DMP, this means they can monetise their inventory without having to enter into an auction. Meanwhile, they can work with AppNexus to monetise the rest.
How are you improving Xaxis' audience buying service?
The transaction is very consistent with our development efforts in that we still maintain our relationship with publishers which means that we have access to inventory and data. It's just that now we are handing over the development of that to AppNexus, so that we can focus on building more audience targeting products.
Will your Turbine DMP be Xaxis' main raison d'être when it comes to your the offering?
Our DMP is at the core of all the products that we build, our responsibility within WPP and to our clients is to build very compelling programmatic media products.
So in order to do that we need to gather more data than our competitors and join up more sources of data from them, and also to apply those sources across channels and devices.
As an example, 50% of our business is video and we need to apply the data we have in our DMP not just to display and video, but also social, mobile, even digital out-of-home and radio. So it is the core of what we do at Xaxis.
Ad ServerAdvertiserAgencyBrandingDataDigital MarketingDisplayDMPDSPExchangeTargetingTradingTrading Desk