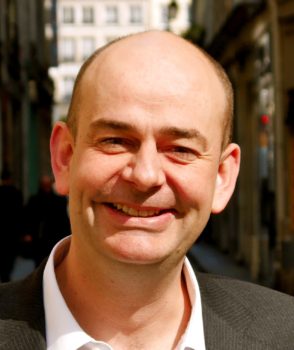 Nicolas Schueller, Adomik, CEO and founder, reflects on how premium publishers have histrocially struggled with the transition to becoming digital first businesses; from increasingly relying on social networks for traffic referrals, and ceding control of their user data, he also points to the potential solution whereby they can pool resources with companies undergoing similar challenges.

Co-ops appear to be a smart move for premium publishers. Premium publishers have (understandably) struggled with knowledge, insight, and tools as a result of the rapid transition to programmatic.
As a result, publishers have ceded, whether forced or by decision, a lot of control to the major ad tech platforms that arrived earlier to programmatic.
Premium publishers have had the most to lose as internet consumption proliferated. As a result, they have struggled with loss of control from both dependence on social platform referral traffic and over reliance on vendors.
The result has left most traditional premium publishers without their distribution advantage, losing control of user data to aggregators, light on knowledge, and lacking analytics and sell-side optimisation tools to truly leverage the programmatic opportunity. If executed properly, independent co-ops should help publishers regain confidence and control in programmatic marketplaces to build upon their first generation forays into these channels.
With co-ops, regional premium publishers are able to pool their quality first-party data and insure it remains under their control. Co-op publishers will also be able to scale across a broader network to have a greater marketing impact in a given (fragmented) market and better accommodate audience buying tendencies of buyers.
Co-ops will also more effectively and efficiently package deals across a group of like-minded publishers representing quality audiences in a region. By maintaining command and control of their trading data, co-op members will also become smarter each day as they analyse the efficacy of their strategies and business rules.
The emergence of this model should also smooth the transition into broader programmatic adoption (think of all that inventory tied up in insertion orders), by pooling newfound knowledge and insights among members.
This approach should also free co-op members to be both entrepreneurial and experimental. Co-op members will likely experiment with strategies that complement the newfound control of their data – both collective first-party and publisher-trading data.
These experiments will be based on the assumptions that the co-op insures they both extract maximum inventory and shareholder value, while not ceding too much to other parties. It's likely that these co-ops will quickly realise the power of the data they control and eventually become more adept at operating their own publisher trade desks.
This in turn will help them to extend their own audiences/reach and frequency across a myriad of other quality suppliers to attempt to establish a publisher center of power in ad tech. By joining forces, co-op publishers will pool their collective strengths and exponentially amplify the strengths of individual regional publishers going it alone.
It is well documented that France's co-ops are a reaction to the massive changes that programmatic buying has created, including the technology and data concentration that has created challenges for many of these publishers. With this independence, French co-op members will have technological freedom as well as a broader perspective on how to use their exchanges and direct programmatic channels with more efficiency to serve their buyers and shareholders and focus again on building long-term value.
Working for a company that supplies analytics, as well as an optimisation platform for sellers, networks and co-ops, I have witnessed data and insight-empowered sellers improve understanding of their inventory. Not only this, such savvy publishers are also able to more effectively, and efficiently, optimise pricing across all supply – to the benefit of buyers and sellers.
With these changes, and the confidence they create, sellers are also committing larger pools of high-quality inventory to programmatic channels. I have also watched as publishers further grow relationships with media buyers into stickier and longer-term affairs, where buyers and sellers actually work together!
As long as the co-op model continues to prosper, they, and their individual members, will learn to master the collective's data and glean actionable insights from the co-op's supply. As they do so, they will become more efficient in the way they engage and meet the needs of their buyers, and create long-term relationships over RTB.
Schueller will elaborate on these points and more along with representatives from comScore, La Place Media, and Microsoft Advertising during a Trader Talk Live: 'Why Data and Technology Underpin the Evolution of Programmatic Buying and Selling', hosted at ATS Paris on 22 April. Tickets are available, but selling out fast, click here to avoid disappointment.
AdvertiserATSDataDigital MarketingDisplayEMEAExchangeIndustry InfrastructureMedia SpendProgrammaticPublisherTargetingTradingTrading Desk