Ad Tech: Not Even the Beginning of the End
by Ciaran O'Kane on 18th May 2015 in News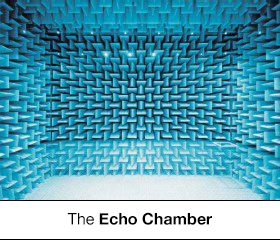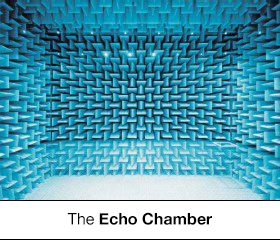 The Echo Chamber is a regular column, penned by Ciaran O'Kane, on all things ad tech, martech, and programmatic.
Advertising technology is dead, don't you know? A recent post in Techcrunch told us excitedly that ad tech has had its day, and that we are now all marketing technology. This in the week TechCrunch parent AOL was gobbled up in a $4.4 billion deal – an acquisition that happened mostly because of AOL's ad tech stack.
The irony is so thick here you could cut it with a rusty hacksaw.
The Verizon purchase of AOL confirmed again that outlier buyers are continuing to make big bets in advertising technology. While it is still astonishing that Tim Armstrong managed to sell the data and technology 'dream' to Verizon, you can see some logic in the deal – namely, the leveraging of Verizon's treasure chest of first-party data through AOL's ad tech pipes.
To be fair, the Techcrunch piece was interesting in its premise, but ultimately it was too clean in its overall assumption that we are all marketing technology. The reality is way messier, and from what we currently observe in the ad tech space, it is not even the beginning of the end.
Here, I will outline a number of areas where ad tech is starting to really accelerate monetisation as well as grow in strategic importance.
Mobile – a mess, where Facebook is the house we can't seem to beat
When you read the neverending eMarketer reports on the growth of mobile advertising, you start to believe that everyone must be benefiting by the rising tide of mobile ad revenue.
Predictably, the detail of the eMarketer 'aggregated' numbers is never broken out.
However, you can be assured that one company is eating up mobile ad spend. One company that can do cross-device deterministic data; that can do granular targeting to over a billion users every day.
I speak to senior agency people very regularly particularly around mobile, as I believe the channel is shrouded in complete confusion. Who is actually buying in mobile – brands, or DR-focused gaming outfits?
What are people buying in mobile? How is spend being allocated? The sad reality is that mobile ad growth is accidental – and that only Facebook is actually 'killing' it in mobile.
Despite Evan Spiegel's assumption that Facebook's mobile revenues are built wholly on unstable CPI-based buys, brands are buying lots of Facebook mobile, but mostly by proxy.
Most brands buy Facebook to leverage its sheer scale and insanely granular data. By coincidence, much of Facebook's usage is on mobile.
The social giant makes it easy to buy mobile. Most people have Facebook opened on their phone so advertisers can easily do cross-device campaigns. This actually makes Facebook's revenues even stronger than they look. CPI-based buys are all mobile – brands are buying cross-screen, and Facebook is smashing it in pure cross-screen audience buying.
How do you beat them? That's a difficult one. The thing that made desktop display viable was the universal cookie. We could piggyback on the DoubleClick cookie. In mobile it's a fragmented nightmare – and there has yet to be a solid solution to appear that allows the industry to offer the same audience capabilities as Facebook.
However, with every big problem in digital advertising, ad tech is looking to find solutions. Probabilistic targeting looks interesting, and is showing signs of promise, but a workable independent solution outside the Facebook and Google walled gardens is required, and ultimately it is going to come from ad tech.
Contextual in mobile – the big opp for ad tech
I am not sold on audience buying in mobile – handsets particularly. The sweet spot for mobile will be contextual 'native', and this appears to be a really open space.
Nobody has managed to do it. Google, for all its dominance in desktop web, cannot crawl the app universe (Apple and Microsoft). It has only recently introduced capabilities for Android apps.
Deep linking is an interesting area for mobile indexing – and it leaves a huge opportunity for anyone who can do this to subsequently contextually target within the mobile web and app universe.
It will likely be a huge payday for any company in that space, given those media companies (Yahoo, Facebook, and Google) who would want to own that tech.
In-housing – finding the unicorn payday
The idea that there will be mass in-housing is a total misconception. Vendor licence deals will no doubt be completed at the client level, but the idea that large swathes of advertisers are somehow going to build their own internal teams to optimise media globally is completely ludicrous.
There will be exceptions to the rule – particularly internet-first brands, which recognise the paramount importance of digital advertising to its business outcomes.
Booking.com is the perfect example of an internet-first brand that has in-housed most digital media buying functions. It spends over a billion per year in search and has 18 staff to help it optimise its media. Programmatic will be no different for Booking.com, given its existing in-house capabilities.
Netflix, too, is a good example of a company taking full control of media buying and optimisation on a global basis – having built out teams in various regions to push its ambitious customer-acquisition goals.
There will be more brands going it alone – and ad tech companies will be the go-to vendors once companies decide to execute an in-house strategy. That is of course if they don't get specialists like IPONWEB to build their stacks.
The blurring demarcation of ad tech and martech
This might sound a little contradictory, but there are lots of opportunities for ad tech companies in martech. Around the overlaps between the two, particularly in data and analytics, ad tech companies are looking to move in.
We have seen a lot of marketing technology cloud vendors acquiring various pieces of ad tech, notably the DMP. With marketers looking to join many of the disparate dots between their tech and data, they no longer discriminate along the lines of ad tech and martech.
The management and activation of data sets is now a key function, particularly around media execution.
There does seem to be a new buyer of ad tech outside the agency world, but it's more a SaaS play rather than a media-based one. The more open nature of martech might favour a lot of peripheral point solutions that are unable to get traction in the closed ad tech world.
Marketing technology could well be a happy hunting ground for those specialist ad tech vendors shut out by agencies.
Media companies need ad tech
Silicon Valley needs ad tech badly. I have discussed Linkedin's ad tech strategy – and why it's missing out on owning the B2B space. In fairness, Linkedin is now taking steps to monetise its huge B2B audience.
Others too are starting to think about their advertising technology proposition, namely Pinterest and Snapchat. Ad tech has an opportunity to help both these companies power their solutions. There will be more next-generation media companies emerging from the tsunami of VC cash looking for a monetisation piece.
Point solutions that address specific pain points
When an ad blocker proponent defends the use of software as a basic user's right to block unwanted advertising, nobody in this industry has the right to question that decision.
Likewise, if a publisher, whose only source of revenue is paid advertising, blocks a browser using an ad blocker from its content then a user cannot grumble about the unspoken transactional process of ads-for-free-content.
This new battleground is going to be a big area for ad tech vendors as shameless racketeering is taken head on. Already we see a number of ad blocker 'blockers' (or ABBs) emerge on the market. Ben Barokas, former Admeld CEO, is rumoured to be working on a solution to nullify the effect of Ad Block Plus and Shine as publishers scramble for options to protect their economic model.
This is a brand new point solution that's popped up in the last couple of months – and it shows how quickly ad tech adapts to a new pain point in the ad ecosystem.
There are many other areas for ad tech to address, like in video and continued programmatic adoption in new channels. With all this potential opportunity now presenting itself, it's hard not to be optimistic about the chances of the ad tech space becoming even more buoyant.
Ad NetworkAdvertiserAgencyDisplayExchangeProgrammaticPublisherTrading