Google AMP Use in Europe; Rubicon Project Financial Results
by Sonja Kroll on 26th Feb 2016 in News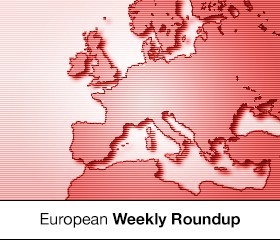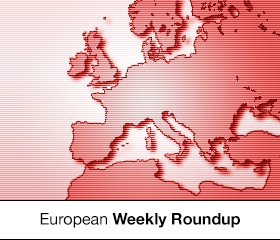 ExchangeWire rounds up some of the biggest stories in the European digital advertising space. In this week's edition: Google AMP is here; Rubicon Project returns profit in 2015; Bidder for App by OpenX; xAd releases ad-buying tool; and Teads reports record revenue.
Google AMP start in Europe
With AMP – or Accelerated Mobile Pages – Google wants to do what it says on the tin: The open-source code is an attempt at speeding up mobile page loads. According to Google's post announcing AMP, pages built with AMP load four-times faster than non-AMP pages. The company also claims that it uses one-tenth of the data of non-AMP pages.
So, who is on board with AMP in Europe? Major publishers have updated their code for AMP. And among the first to publish their mobile content through the new code are big names such as The Guardian, International Business Times, Financial Times, and Axel Springer, Digiday reports. According to the publication, all major Italian publishers have switched to AMP, as have further publishers in Spain, France and Germany.
Speedier page-load times are indeed a convincing argument. And Google hopes to sway those who need convincing by integrating advertising capabilities – i.e. enabling monetisation through AMP. The Guardian and International Business Times already display ads through AMP, Digiday says, having adjusted their code to AMP recently.
Publishers who are protecting their content behind paywalls may also join the initiative for fast-loading mobile pages soon: Google is said to be working with paywall-using publishers as we speak, developing a solution that will enable the use of the AMP carousel display, even for paid content.
Rubicon Project reports growth
Rapid growth has pushed Rubicon Project to profitability in 2015. The financial results, published on 23 February 2016, cite a Q4 profit of USD$20.4m (£14.6m) and a full-year profit of USD$400k (£286.5m) – the first annual profit ever.
In the fourth quarter 2015, Rubicon turned over USD$94m (£67.3m) (GAAP), a 125% increase year-on-year. For the full year, the ad tech company posted USD$248.5m (£178m) in revenue, almost twice as much as Rubicon reported for 2014 – USD$125.3m (£89.7m).
"2015 was marked by several milestones for Rubicon Project, as we drove more than one billion dollars in managed revenue and grew our consumer reach, connecting approximately one billion people globally", commented Frank Addante, CEO, Rubicon Project.
For the full year, Rubicon shared insights into performance metrics: The number of paid impressions took a decrease from 999 billion in 2014 to 920 billion in 2015, due to a shift from static to RTB inventory. The average CPM reached USD$1.09 (£0.78) in 2015, compared to USD$0.67 (£0.48)  in 2014.
Based on its full-year results, Rubicon is forecasting a GAAP revenue between USD$315m (£225.6m) and USD$355m (£254.3m) for 2016.
Mobile app revenue growth and bidder product for OpenX
On the back of their 100% year-on-year mobile revenue growth, announced in its 2015 earnings, OpenX launches a new mobile ad product. The OpenX Bidder for Apps is an extension for desktop and mobile web bidder solutions, and works on mobile app inventory.
"Extending our market-leading bidder solution to the app environment is a natural next step as mobile rapidly becomes a larger part of the pie for publishers and OpenX alike", explains Justin Re, director of product management at OpenX.
The new mobile ad product reflects OpenX's growth in mobile: The company's mobile app revenue increased by 300% in the last six months, monetising app publishers with up to 50% higher CPMs on mobile app than on mobile web, OpenX claims.
The OpenX app solution has been extended with a new feature that allows multiple ad networks to compete simultaneously with real-time buyers in the OpenX Ad Exchange. Which platforms the Bidder for Apps works on, OpenX has not yet disclosed.
New ad-buying tool from xAd
Consumer locations can now be bought: With the shift to mobile, marketers are more and more aware of location-based advertising. xAd is reacting to the demand and launches their MarketPlace, a self-serve marketing platform for real-time, location-based campaign planning, buying and reporting.
"Users will be able to buy places like keywords, leveraging past behavioural trends and real-time data to make incredibly informed marketing decisions. They'll then be able to execute those campaigns almost immediately from within the platform", explains xAd founder and CEO, Dipanshu Sharma. "These capabilities have never been offered within a singular, transparent, self-serve solution, and we think it's going to revolutionise how brands approach mobile marketing."
xAd is basing their MarketPlace offering on data collected off its Blueprints and Footprints products: Location data from mobile users is collated with the physical boundaries of business locations in the vicinity, promising a more accurate store visitation data. The keyword-tagged locations can be bought in order to target specific users with mobile ads.
MarketPlace is currently in limited beta, with further availability coming soon. Current MarketPlace beta partners include iHeartMedia, KFC, OMD Worldwide, OUTFRONT Media, and Universal McCann, among others.
Record revenue 2015 for Teads
Teads reports record revenue for 2015, thanks to US expansion and mobile inventory uptick. Bertrand Quesada, CEO, Teads comments: "2015 was the year when Teads became truly global. Our US operations, launched in 2013, experienced tremendous growth, while Europe and the UK were very solid." With a 2015 revenue of USD$144m (£103.1m), Teads has delivered 50% organic growth year-on-year.
Teads attributes its growth also to the availability of its inRead video technology, which has widened its reach to 745 million monthly unique visitors, including 425 million on mobile and 320 million on desktop.
According to comScore's December 2015 Video Metrix data, Teads' native video platform is now ranked first in unique viewers worldwide in the Video Ad Ecosystem report, surpassing Facebook's LiveRail, AOL's Adapt.tv, Yahoo's Brightroll, Videology, and SpotX.