India Brands See Improved Engagement; APAC Show Low CTR for Branded Content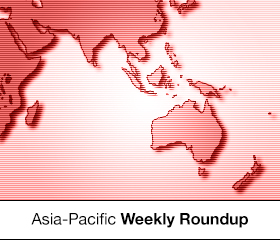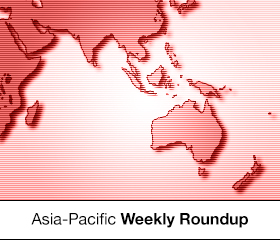 In this weekly segment, ExchangeWire sum up key industry updates on ad tech from around the Asia-Pacific region – and in this edition: India brands see improved customer engagement; APAC show low CTR for branded content; Tencent tout one-stop ad service targeting Chinese tourists; VML launch consulting practice in SEA; Publicis extend startup platform to Singapore; and Syntonic's Freeway drives into India.
India brands see improved customer engagement
Most brands in the populous Asian market have managed to increase their customer experience (CX) scores this year, according to Forrester's CX Index.
Based on a survey involving more than 18,000 metro Indian online consumers, the index measured and rated the CX quality of 72 brands in India, including international brands such as Walmart's Best Price, American Express, and Amazon, as well as local companies Tata AIG, Bharti AXA, Kotak Mahindra, and Idea Cellular.
Forrester noted that while no brands made the 'excellent' category, the number of brands with 'good' scores doubled. And, compared to 2015, when almost a third had either 'very poor' or 'poor' scores, only one brand was rated 'poor' this year, and none earned the 'very poor' rating.
Most of the brands that recorded significant improvements were from wireless, traditional retail, and digital-only retail industries, where some gained as many as 19 points, the research firm said. Companies that clocked the least movement were from auto and home insurance and mobile device manufacturing, Forrester said.
Its senior analyst, Amit Bhatia, noted: "Forrester data shows a compelling link between CX and revenue. Higher CX returns are around the corner for brands that walk the CX walk. Brands that seize this opportunity to deliver superior CX can hope to differentiate themselves from their competition and look forward to higher revenue growth and market share."
APAC show low CTR for branded content
Branded content is clocking lower CTRs in Asia-Pacific markets and Australia than other regions, according to a study by Polar.
Asia-Pacific saw CTR of 0.27%, while Australia registered a lower 0.16% in the third quarter of 2016, which was led by Europe's 0.55% CTR. The global average was 0.33%.
Polar noted that Australia saw the most volatile CTRs in the last seven quarters, though other markets in the region experienced strong performance. The conflicting numbers could indicate that the market was still relatively new to digital branded content, it said.
Asia-Pacific, however, enjoyed high average time spent (ATS) or dwell time, which reached 199 seconds for the quarter, above the global average of 140 seconds and second only to 213 seconds in MENA (Middle East, North Africa). The ATS in Australia was 117 seconds, higher only than Europe's 115 seconds.
Tencent tout one-stop ad service targeting Chinese tourists
China's mobile apps and services vendor, Tencent, have introduced an ad platform that they say will help marketers target Chinese tourists visiting Singapore.
Touting it as a "one-stop service ad solution", the International Advertising Solutions suite includes tools to build brand and product awareness, as well as deliver in-market advertisements to the tourists while they are in the city-state.
Citing figures from the Singapore Tourism Board, Tencent noted that 1.47 million Chinese tourists visited Singapore in the first half of 2016, a 55.2% increase from the same period last year. These tourists accounted for almost 18% of all visitors in Singapore during the first six months.
The vendor's senior director of business development, Benny Ho, said: "Singapore is well positioned to benefit from the surge in the number of Chinese tourists [and] reaching out to Chinese tourists on platforms they are familiar with is the best approach for local businesses."
Tencent, which operated messaging app WeChat, said their ad platform would allow brands to engage with Chinese customers before they travel and influence their buying decisions. It added that solutions could be tailored to address specific brand requirements.
The vendor currently did not have a direct presence in Singapore, but they said their WeChat representatives would help Singapore merchants with their communications needs. Their ad solutions would include media planning, creative designs, ad placement execution, and bid optimisation services, Tencent said, adding that they were looking for local partners and resellers to support advertisers.
Apart from Singapore, their International Advertising Solutions also were available in Hong Kong, Indonesia, Japan, Korea, Malaysia, and Taiwan.
VML launch consulting practice in SEA
The digital marketing agency has launched a Global Advisory Services practice in Southeast Asia, as they push ahead with their expansion plans in the region.
Headed by Oliver Eriksson, the new consulting business aimed to pitch digital agencies as an "attractive alternative" to management consulting firms. "More and more, CMOs are looking to digital marketing agencies to help grow the business, particularly through opportunities opened up by new and emerging markets, digital, and physical retail mash-ups, and wearables", said Eriksson.
Based in Singapore, the executive would work with senior clients as well as VML's client engagement leadership and strategic planning teams. A 20-year industry veteran, he would report to VML's Southeast and India CEO Tripti Lochan.
Publicis extend startup platform to Singapore
The agency group have launched NextTECHnow in the city-state, providing brands access to startups that can help them improve customer engagement.
Available to clients across the group's four agency brands, the platform is touted to showcase a "carefully curated" list of startups specialised in areas such as artificial intelligence and chatbots, augment reality, and data analytics for lead generation campaigns.
Singapore is the third market to offer NextTECHnow, which also is available in Shanghai and London.
Publicis Media's Asia-Pacific head of innovation and partnerships, John Ng, said: "NextTECHnow will bring a new dimension to marketers by providing access to new partners and enable us to conduct collaboration sessions or inspiration tours to lead marketers into the new world that's constantly evolving and disrupting businesses."
Syntonic's Freeway drives into India
The mobile platform vendor has launched Freeway by Syntonic in the Indian market, offering the data rewards service as a way to reach and engage the country's 200 million smartphone subscribers.
Available on Google Play Store, the service allows mobile consumers to access apps for free, without consuming their data allowance.
Syntonic said this would enable app developers and content publishers to improve user acquisition and engagement in India, where 85% of mobile subscribers were on prepaid plans.
The vendor had signed on a number of publishers in the country, including Reliance Games and Nazara Technologies.
Ad TechAd VerificationAdvertiserAgencyAnalyticsAPACAustraliaChinaIndiaMobileSingaporeTargetingViewability