Ad Tech Funding in Decline; Ad Tech Renaissance Looming
by Lindsay Rowntree on 6th Jan 2017 in News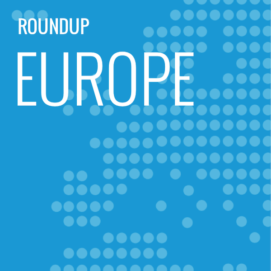 ExchangeWire round up some of the biggest stories in the European digital advertising space. In this week's edition: Ad tech funding in decline; An ad tech renaissance looming; IAB UK appoint new CEO; The Telegraph quadruple programmatic team; and global advertising revenue to increase 11.1% in 2017.
Duopoly driving ad tech funding decline?
According to data collated for the Financial Times by CBInsights and published in a recent article on ft.com about the California giants dominating the ad-serving market, 2016 will end with a total of 343 ad tech deals, a 17% drop from the 414 deals closed in 2015. The same data showed Q4 2016 saw 69 deals – the lowest in any quarter since 2012.
The struggle faced by the ad tech sector, according to Financial Times, is the dominance of the Google and Facebook duopoly. The article, which has sparked some controversy since being published on 3 January, cites the Internet Trends report published by Mary Meeker of US venture capital fund, Kleiner Perkins Caufield & Byers. The report claims Google and Facebook jointly accounted for 75% of all new digital advertising spend.
The article makes bold claims that ad tech deals have been upended, primarily by the growth of Google and Facebook, with ad tech being a victim of its own success, resulting in an increasing lack of differentiation among technologies. However, according to the article, the dominance of the duopoly will forced ad techs to innovate, driving new growth in funding in due course.
Questions have since arisen around the validity and reliability of the reported numbers, as well as Google and Facebook being cited as the cause of funding in ad tech drying up. Are Google and Facebook, neither known for their successes in the ad tech game, really to blame? Or is ad tech itself, and the funding associated with it, going through a revolution? With some very healthy exits and IPOs in the ad tech market in 2016, opinions are certainly divided on Google and Facebook's impact on ad tech.
Ad tech renaissance
Brian O'Kelley, CEO of AppNexus has his own opinions on the outlook for ad tech; and he believes an ad tech renaissance is in the offing, as he explains in his recent blog post. O'Kelley stands firm on the fact that, while dominant, Google and Facebook are hardly winning at ad tech: "I think it's fair to say that Alphabet and Facebook as media companies are dominating the digital advertising space. However, if you look only at their ad technology assets, Google is flat year-on-year (with declining margins) and Facebook has effectively exited the ad tech space."
The renaissance O'Kelley refers to will come from three key elements: machine learning creating a virtuous cycle for marketers, publishers, and consumers; a decrease in the percentage of ad spend going to intermediaries using the ad network business model; and the favouring of views and native advertising, spelling the death knell for impressions and banners. In harmony with ExchangeWire's recent opinion piece heralding a new ad tech cycle, O'Kelley believes the next couple of years in ad tech won't be pretty, but the current phase is necessary for us to reach the next cycle.
New CEO for IAB UK
The IAB UK have appointed Jon Mew, formerly the IAB's chief operating officer, as their new CEO. Mew succeeds Guy Phillipson, who is stepping down after 12 years in his role as CEO.
With a strong background in mobile, having joined IAB UK as head of mobile in 2008, 2017 signals a good time for Mew to take the helm, with 2016 being the first year mobile display ad spend overtook that of desktop.
Richard Eyre, IAB UK Chairman explains the reasons for Mew's appointment in the official press release: "Jon not only has a deep understanding of the workings of the IAB today, he has a compelling vision for its future and proven skills to execute on a demanding strategy. I'm excited to be working with him and his team to deliver it."
The Telegraph to quadruple programmatic team
Following a 20% increase in programmatic revenue in just three months, as a direct result of header bidding, The Telegraph have announced they will reinvest the profits to quadruple the size of their programmatic team to 12 people, reports Digiday.
Paul De La Nougerede, programmatic chief, The Telegraph said: "These new roles will allow us to go deeper to support this growing area across all the different platforms and products: native, mobile, and desktop web, apps, video, and third parties."
Global advertising revenue to hit USD$590bn (£404bn) in 2017
The annual Global Advertising Trends report, released by IHS Markit, reports that global advertising revenue increased 7.1% to USD$532bn (£364bn) in 2016, as first reported by Mediapost.
The report credits the increase to "big brand budgets and quadrennial events, such as the Olympics, European Football Championship, and US Presidential Election", as well as strong growth in private consumption. UK, Germany, and France were among the top 10 ad markets.
IHS Markit predicts an even stronger 11.1% increase in global advertising revenue in 2017 to USD$590bn (£404bn), but expects the growth to come increasingly from emerging markets, such as Middle East, Africa, India, and Indonesia, rather than the top 10 more mature markets.