AU Agency Bookings Dip 1.7%; Spotify Bring Sponsored Playlists to Singapore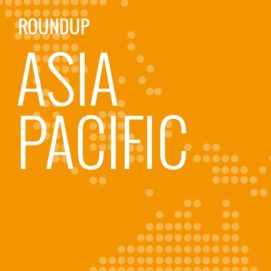 In this weekly segment, ExchangeWire sum up key industry updates on ad tech from around the Asia-Pacific region – and in this edition: AU agency bookings dip 1.7%; Spotify bring Sponsored Playlists to Singapore; Finn Partners acquire Singapore agency; Dentsu buy out Sri Lanka ad agency; Kantar Media to provide TV metrics in Hong Kong; and comScore unveil MMX Multi-Platform in Indonesia.
AU agency bookings dip 1.7%
Agency digital ad bookings for February have dipped 1.7% to AUD$135.3m (£83.32m) from the previous year.
This marked the first drop since April 2009, according to Standard Media Index (SMI), marking a watershed moment as the growth of digital had been a mainstay of the local agency market.
SMI's ANZ managing director, Jane Schulze, said: "It's quite a milestone, as we've reported on the growth of the Australian digital media for 94 consecutive months; and I don't ever expect any other media to replicate that record."
She noted a similar downward trend in New Zealand, where digital agency ad bookings dropped 0.3% in February.
"There has been plenty of recent widespread publicity of issues within digital media and, clearly, SMI's media agency partners are acting quickly on behalf of their advertiser clients to reassess digital budgets", Schulze explained.
Most of the decline was felt on content sites, the largest digital sector, which saw ad spend drop by AUD$5.9m (£3.63m) from the previous year. Search bookings saw a 1.6% dip, while pure-play video sites clocked a bigger decline of 10.3%.
Ad spend on social websites was flat; but programmatic proved stellar with spend climbing 35% year-on-year.
Spotify bring Sponsored Playlists to Singapore
Advertisers in Singapore can now target listeners of four playlists on the music streaming site, where 'moments' have become an important way to engage different audiences.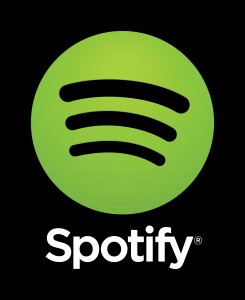 Marketers would be able to sponsor the playlists, selected based on their popularity among Spotify's local listeners, and place their logos, as well as ads, across different media including audio, video, and display. They also would have exclusivity of all ad breaks within the sponsored playlist.
According to Spotify's Asia-Pacific head of business marketing, Joanna Wong, targeting audiences based on 'moments' in their life would be an increasingly important consideration for advertisers. Speaking to media at the launch, she noted that Spotify users were shifting from genre-based listening to curating music based on various moments in their life, such as commuting, working out, or falling asleep.
Marketers who have the ability to target specific moments could build better engagement with their consumers, Wong said.
Spotify currently had 100 million users worldwide, of which some 50 million were paying subscribers of the ads-free service. While no figures were available for Asia-Pacific, Spotify executives said the region was one of the company's fastest growing.
In championing the effectiveness of audio ads, Wong said Spotify offered an average 11.1% incremental reach compared to radio ads in Singapore. She added that at least two out of five online users in the country were streaming on Spotify, citing figures from a survey the company conducted with TNS.
Playlists available for sponsor in Singapore included Chill Hits and Top Hits Singapore. Wong said the number of available Sponsored Playlists would differ by market according to, amongst other considerations, its size and what kind of audience segments the playlists represented.
The new offering could be purchased via agencies or Spotify, but would not be available on the latter's programmatic platform, which was used primarily for unsold display ads. Wong said the company would assess whether to include Sponsored Playlists in their programmatic inventory.
Finn Partners acquire Singapore agency
The PR company have acquired Singapore-based PR and marketing agency, Ying Communications, for an undisclosed sum, as the former now mark their foray into the Asia-Pacific region.
Following the merger, the Singapore firm would be renamed 'Ying Communications, A Finn Partners Company', and their two founders, Yeap Yin Ching and Allan Tan, would remain as managing partners and report to Finn's founding managing partner, Howard Solomon.
The acquisition also included Ying's sister agency, True Worth Consultants, which would be renamed 'True Worth Consultants, A Finn Partners Company'. Both specialised in the technology industry.
Peter Finn, founding partner of Finn Partners, said: "This is a very important first step for us into Asia-Pacific; and it makes perfect sense for this move to be focused on the tech sector. Tech is our largest practice area and we are seeing great demand for marketing and communication support in Asia-Pacific from our tech clients."
Finn added that the Singapore office now would serve as the company's regional headquarters.
Dentsu buy out Sri Lanka ad agency
Dentsu Aegis Network have acquired Grant Group, the largest independent creative agency in Sri Lanka, paving their expansion into South Asia.
Dentsu Aegis Network's Asia-Pacific CEO Nick Waters said: "With social and economic stability in the country, Sri Lanka is set to reap the peace dividend. Significant foreign investment is already flowing into the country and, with strong historical ties to Japan, there is a natural opportunity for Dentsu Aegis Network clients to grow.
"Grant represents a unique opportunity as a top-quality advertising and communications group to get into a strong position in a fast-growing market", Waters said.
Founded in 1958, Grant was Sri Lanka's first international ad agency and currently has a headcount of 150 in seven entities under two groups: Grant Advertising and Grant Media.
Following the acquisition, Grant Advertising would be rebranded Dentus Grant; while Grant Media would be folded into Dentsu Aegis' global brand, Carat.
comScore unveil MMX Multi-Platform in Indonesia
The media analytics firm have launched MMX Multi-Platform and upgrades to Mobile Metrix in the Indonesian market, following the addition of local data from their mobile consumer panel.
The Android mobile panel supported better reporting of visitation, engagement, and demographics, including age and gender, comScore said. In September, the vendor was appointed the country's online audience measurement partner by the Indonesian Digital Measurement Consortium and Indonesian Creative Economy Agency.
IDMC Chairman Jerry Justianto said: "Audience measurement, in today's evolving mobile and multiplatform environment, is challenging. The industry needs trusted, unduplicated measurement that accurately captures how consumers are engaging with content across devices and platforms, especially mobile, as it plays an increasingly important role in our lives."
Integrating data from desktop and mobile consumer panels, as well as their census network, comScore said the MMX Multi-Platform and Mobile Metrix offered "unduplicated, persons-based measurement" of total digital reach.
According to the platform, Indonesia's digital population topped 63.6 million unique visitors in January 2017, of which 14.8% accessed the internet on both desktops and mobile devices.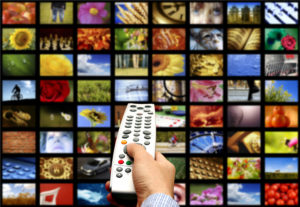 Kantar Media to provide TV metrics in Hong Kong
Kantar Media, and their joint venture with CTR, called 'CSM Media Research', have inked a six-year agreement to measure TV ratings for the Hong Kong market.
These figures would be established from a panel of 2,700 individuals across 1,000 households, and would encompass all viewing on TV sets, including content transmitted from existing and future terrestrial and non-terrestrial free TV, pay TV, and game consoles.
Kantar's home router meter and on-device internet measurement tools would measure all viewing transmitted in and out of the home; whilst comScore's streaming tags would be used to identify content and commercials. CSM would aggregate panel data with online census data for programmes and commercials.
The Hong Kong TAM Founding Subscribers Committee, which was responsible for the new appointment, comprised 11 media agency members of The Association of Accredited Advertising Agents of Hong Kong (HK4As), Fantastic Television (Fantastic TV), Television Broadcasts (TVB), and HK Television Entertainment Company (ViuTV).
TagsAd TechAdvertiserAgencyAPACAudioAustraliaMeasurementMedia SpendMobileProgrammaticSingaporeTargeting