APAC Marketers Need AI & Data to Handle Complex Customer Journey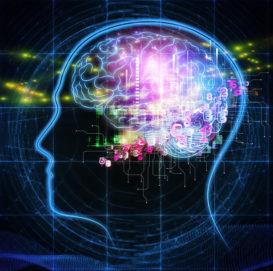 Consumers in Asia are more willing to spend time researching products to find the right brand that works for them, which paves the way for companies to build long-term relationships with their customers.
The region, however, also is widely disparate with varying smartphone penetration rates. Given this, brands will need to depend on local skillsets to reach out to customers via different touchpoints, says Simon Tate, Salesforce.com's area vice president for commercial business.
They also will need customer relationship management (CRM) tools that are highly automated and can capture real-time data signals to help them build a more complete profile of their customers, Tate notes in this Q&A with ExchangeWire.
He adds that artificial intelligence can clock in and fill gaps in customer service, as well as help businesses anticipate opportunities and deliver proactive services.
ExchangeWire: How has the definition of CRM changed over the past three to five years, specifically, in the Asia-Pacific region?
Simon Tate: With the recent introduction of AI, CRM has become an unparalleled game-changer. Today's CRM is a comprehensive, heavily automated solution for all aspects of the customer journey. Businesses can capture real-time signals wherever they occur – from a customer's social post to a prospect's tweet.
They will also be able to analyse every data point, pulling together data from every touchpoint, including Internet of Things (IoT) devices, to create a complete view of every customer. This, in turn, enables the business to predict the next best sales, marketing, or service interaction for each customer, and then automate everything from routine tasks to real-time customer engagement.
CRM is now more competitive with this intelligence powering new ways of connecting to the customers and prospects. It's not just relationship management anymore. It's evolved to relationship engagement, having interactions at every touchpoint, and relationship intelligence, where advanced data science can analyse relationships and drive actions.
The proliferation of devices and channels has resulted in a 'broken' customer journey, where it has become challenging to track and form a unified view of the customer. How should future CRM tools be improved to fix this?
We repeatedly emphasise this to our customers: a brand is the sum of all the experiences customers have with your company. Everyone, and everything, is becoming more connected and smarter. By 2020, there will be six billion smartphones, 75 billion connected devices, and trillions of customer interactions. In this new connected world, the lines between product and customer experience disappear – there is no difference between the product and the experience.
We envisioned one-to-one customer journeys with CRM. These journeys span not only digital marketing, but also sales and service. Unifying all channels into one screen allows sales teams to see the entire customer experience. CRM tools should be predictive and enable the business to personalise customer experiences across email, mobile, social, advertising, and the Web.
How are expectations and needs of Asia-Pacific consumers different? How should marketers in the region deal with the nuances to engage consumers?
In today's competitive market, consumers expect personalised journeys. If they are unable to get this from a brand, they can easily move on to the next brand. We find consumers across Asia to be more discerning and more willing to spend the time to learn and find out what the best product is for them. This opens up opportunities for brands to engage long-term with Asian audiences.
While Asia generally has strong smartphone adoption rates, a Nielsen report reveals disparate smartphone penetration across the region. Developed countries, such as Hong Kong and Singapore, have a high smartphone penetration rate of 87%; whereas emerging markets are still catching up. The Philippines, for instance, has the lowest smartphone penetration at only 15%, followed by India at 18%, and Indonesia 23%. Likewise, across all technology adoptions, the growth chart is similar.
With such diversity, organisations should rely on local salespeople on the ground to reach out to these customers. The customer experience is not a linear journey. Customers could be interacting with the brand at different touchpoints at different times, or even simultaneously.
Some 73% of consumers are likely to switch brands if a company provides inconsistent levels of service across departments. With different rates of adoption and local preferences, marketers need to be mindful that they need to create a unified brand experience. A customer in the Philippines and a customer in Hong Kong can have different personalised customer journeys but, at the end of the day, these journeys must lead to the same brand experience.
Marketers need to be aware of technology that's available out there as well as the digital disruption and trends. It's no longer just about campaigns; it's about the experience.
What challenges do marketers in Asia-Pacific face with regards to engaging their customer?
According to Kantar's Connected Life study, millennials in Asia-Pacific spend almost one day a week on their mobiles (that's 2.8 hours per day) while older generations spend 1.8 hours a day on their phones.
Almost every aspect of our lives has been digitised and, as a result, consumers crave human connection, even in their interactions with businesses. This underscores the need to build relationships beyond transactions that will help the customer and that is sustained throughout the entire customer lifecycle. However, this is not the mentality that most businesses expect from customers or plan for. For businesses that are prepared to pivot and invest in humanising and personalising their customer interactions, there are more opportunities than ever and a customer base eager to build those individualised relationships.
The greatest challenge isn't about providing customers with the right product or service; it's doing so at the precise moment they actually need it.
Where do you see AI, machine learning, and data science playing a role in helping brands better engage customers?
AI has implications for every line of business. Sales will be able to anticipate opportunities and focus on the best leads. Customer service teams will deliver the next generation of proactive service, preventing machine failure, or addressing FAQs in a customer community before they have a chance to become service cases. Marketers can build predictive journeys for every customer, personalising experiences like never before. IT can embed intelligence everywhere, creating smarter apps for employees and customers.
Where are, or what's causing, 'blackholes' in customer engagement today?
There is a prevalent disconnect between customer experience and customer service. The problems begin when most companies create a distinct department called "customer service". The employees in this department typically handle tasks related to customer support, order processing, billing questions, and returns and exchanges. These are all transactional processes and likely why many business leaders think of their strategy solely in transactional terms.
Customer experience, on the other hand, is not based on a transaction between the customer and the company. It is about the customer's overall perception of their relationship with the organisation. It is also formed as the result of a compilation of their feelings about, and interactions with, the brand and its representatives, beginning with initial awareness and extending well beyond the point of purchase.
The responsibility for creating and delivering an exceptional customer experience doesn't fall on the shoulders of just one employee or department. In fact, for an organisation to deliver an outstanding customer experience, staff members throughout the organisation have to be committed to providing reliable and thoughtful service. Again, a brand is the sum of all the experiences customers have with your company, not a single transaction.
Chatbots and virtual assistants are touted to be the next big thing in sectors such as banking and insurance. Where do you see opportunities for such technologies in the delivery of customer service?
It's not news that social media has become a channel for consumers to voice their complaints or ask for help; but today's users expect the company to be on social media and respond back to them. Chatbots help take the pressure off service teams by engaging consumers through automated messages. Sometimes individual agents or teams of employees can get bogged down with what we might call 'human issues', for example, when someone is sick or on vacation. This causes a break in customer service.
Not only is AI able to remove these issues, it can also respond to customers in a timely manner. As AI continues to improve, we can expect to see more of these chatbots being used by companies to help solve customer issues.
What kind of complications or challenges will they introduce into the customer journey?
Think of AI as an iceberg. What you see as a user is just the tip, but beneath the surface lurks a behemoth support system of data scientists and engineers, massive amounts of data, labor-intensive extraction and preparation of that data, and a huge technology infrastructure.
It takes a specialised team of data scientists and developers to access the correct data, prepare the data, build the correct models, and then integrate the predictions back into an end-user experience such as CRM. And there simply aren't enough data scientists to go around.
Salesforce.com have addressed this through something we call 'Einstein', which is AI that's built into our CRM and designed to be as easy as flipping a switch to turn on electricity. With Einstein, companies of all sizes can harness the power of AI, so we've aimed to democratise AI.
Can there be too much data? And where, then, can IoT play a role in helping brands improve customer engagement?
The issue isn't that there's too much data, but rather how to make sense of the influx of data. Many business leaders struggle to find the right data, spend hours updating spreadsheets or waiting for answers, and still think that too much data is left unanalysed.
Keeping pace with today's customer expectations requires businesses to be armed with the right insights at the right time. AI arms brands with more intelligence, enabling them to increase productivity and predictive capabilities across everything they do. It gives brands better insights that build human relationships.
In today's customer-first economy, where the focus is on 'know me, give me control, adapt to my situation', companies that don't combine connected products and devices with customer engagement will become less relevant, less profitable, and less competitive. IoT presents an abundance of opportunities to make existing products more useful for customers and will drive sales, recurring revenue streams, and innovative business models.