Singapore Publisher Ends Print & Goes All-digital; Australia's Network Ten to Be Part of CBS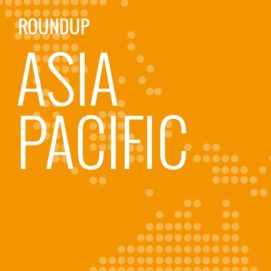 In this weekly segment, ExchangeWire sums up key industry updates on ad tech from around the Asia-Pacific region – and in this edition: Singapore publisher ends print, goes all-digital; Australia's Network Ten to be part of CBS; Twitter partners with agencies in APAC education exercise; Melbourne Alliance aims to boost two agencies; IAB SG unveils brand-safety handbook; Digital platforms drive ad revenue in AU; and GroupM strips APAC reporting lines under NewCo.
Singapore publisher ends print, goes all-digital
Mediacorp Press says it will print the last issue of its English daily, Today, in end-September as it pushes ahead with its digital strategy.
Moving forward, the print publication would move to a fully digital platform, said the media company. It noted that this was part of its efforts to provide a portfolio that enabled advertisers to reach consumers digitally, "as ad revenues followed audiences to digital platforms". Mediacorp also operated TV and radio channels in Singapore.
To facilitate the move towards "a fully-digital future", the company said it was buying back a 40% stake held by another local publisher, Singapore Press Holdings (SPH), since 2005. The completion of the deal, expected to be end-September, was subject to regulatory approval.
Mediacorp said it would be restructuring its Today business as part of the all-digital strategy, which saw the launch of a digital weekend edition in April 2017. This would result in some 40 roles being made redundant, it added.
In a separate announcement, SPH confirmed plans to divest its stake in Mediacorp Press as well as a 20% stake in Mediacorp TV for S$18m (£10.26m).
SPH's executive director and CEO-designate, Ng Yat Chung, said the move would let the company focus on its core media business. "Free-to-air television is not core to SPH's business. […] This rationalisation will allow us to focus our energies on serving our audience and advertisers best through a suite of strong media products across the print, digital, and radio platforms."
Australia's Network Ten to be part of CBS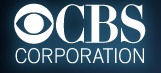 The Australian broadcaster has been acquired by American TV juggernaut CBS, ending months of speculation over the fate of the troubled network.
The deal would include digital terrestrial TV channels, Eleven, in which CBS already owned a 33% stake, and One, as well as digital platform Tenplay.
In announcing the acquisition, CBS said it also was introducing its digital video on-demand subscription service, All Access, in the Australian market, making it the second international site – after Canada – where the service would be launched.
CBS Studios International's president and CEO Armando Nuñez said: "This acquisition not only presents CBS with considerable broadcasting opportunities in Australia, but also allows for further multi-platform distribution and growth."
The merger was subject to the necessary regulatory approvals.
Twitter partners with agencies in APAC education exercise
The microblogging platform has inked partnership agreements with 11 agencies and ad networks to roll out a year-long digital education initiative across Asia-Pacific.
The programme would be supported by partners such as Dentsu, IPG, and Omnicom and cover five countries including Singapore, India, and Indonesia.
Called #TweetToTheTop, the initiative hoped to rope in "hundreds" of media planners to showcase their work using Twitter's tools and ad tech specialists, including its global creative director Jayanta Jenkins and global creative director Stacy Minero.
The top 25 participants would compete for a chance to submit their work into The Cannes Festival of Creativity next year.
Twitter's Asia-Pacific head of global agencies Simon Brockman said: "As marketers increasingly look to their agency partners for brand insights, relevant real-time messaging, and customer research, we believe #TweetToTheTop will support media agency talents to develop their digital knowledge and skills and, ultimately, benefit brands by creating the best campaigns tailored to their needs."
To run over a year, the programme kicked off this month with a workshop in Mumbai and would include hands-on training.
Melbourne Alliance aims to boost two agencies
J. Walter Thompson and Girl have formed Melbourne Alliance in a bid to beef up their expertise and credentials.
Melbourne-based Girl, which was previously called Working Girl, would move into J. Walter Thompson's local offices as part of the new collaboration. Both agencies would jointly work on projects in the retail and fashion sectors, amongst others.
J. Walter Thompson's managing director Michael Godwin highlighted the need to have talents from different backgrounds and skillsets in order to ensure their products met clients' needs. He pointed to Girl's expertise in certain verticals including health, retail, and fashion, which would support his agency's customers in these sectors.
Girl's co-founder Elizabeth Wilmott said: "Increasingly, clients come to us to provide certain services, but they're more inclined to give bigger opportunities to larger, better resourced agencies. To access more of these opportunities, we needed more scale.
"We also felt that having access to a bigger pool of talent would benefit our existing clients", Wilmott said, adding that her team had worked with J. Walter Thompson for a year prior to forming the alliance.
Under the agreement, Girl would operate within the WPP AUNZ agency according to client demand, while retaining its separate branding.
IAB SG unveils brand-safety handbook

The industry group has released a guidebook to help brands understand and establish a suitable brand-safety strategy.
Put together by its Measurement, Standards & Data Committee, the handbook aimed to offer "agnostic guidelines and best practises" brands could adopt.
It described brand safety as "considerations, practices, and tools" to ensure ads would not appear in places deemed inappropriate. This, though, was subjective and dependent on a brand's values as well as the manager's personal and professional opinions.
"The question of what is inappropriate can at first seem fairly simple, but with such variations in cultures across Asia-Pacific, this is rarely the case", noted Damien Crittenden, Xaxis' Asia-Pacific head of strategy and analytics, who was co-chair of the IAB committee.
"Eliminating the risk of a brand safety breach completely isn't possible, but the level of risk can certainly be minimised", Crittenden explained. "That is why clear parameters need to be established by brands, communicated clearly to partners, and the right tools put in place."
Digital platforms drive ad revenue in AU
The emergence of digital interactive platforms in Australia's rapidly-evolving media landscape has fuelled strong online ad growth in the last two years.
The local ad market climbed 9.3% year-on-year to AUD$15.25bn (£9.39bn) in 2016 and 17.9% over the couple of years, according to Roy Morgan's State of the Nation: Media Report. Online search, online classifieds, and online display ads accounted for almost half of the total ad spend, the report said.
It predicted that total ad revenue would further climb 8% to AUD$15.25bn, its CEO Michele Levine said: "The disruptive trends sweeping a growing media industry are transforming the ways Australians consume media and, in an age when everyone is always 'on', it is vital media companies connect directly with their audiences and know exactly who their audiences really are."
She noted that the shifting ad spend towards digital platforms posed the "age-old question of trust" and its importance to traditional media companies.
Levine said: "The data reveals that traditional media enjoys high levels of trust, while their newer social-media-centric competitors don't. The importance of building this trust in a future overwhelmed by fake news and consumer choice is more important than ever for retaining and building audiences."
GroupM strips APAC reporting lines under NewCo
The agency group says it is stripping its existing regional management structures in a move that will see key Asia-Pacific markets such as Australia, China, and India reporting directly to its global headquarters in New York.
The announcement followed the merger of MEC and Maxus, first announced in June this year, which saw the appointment of MEC's global CEO Tim Castree as head of the merged entity, temporarily dubbed NewCo.
Under the operational changes, the company's top eight markets – accounting for 70% of overall revenue – would report directly to Castree and region-based groups such as Asia-Pacific, EMEA, and LATAM would be removed. Similar to Australia, China, and India, other key markets such as Canada, Germany, UK, and US would be managed by New York. Remaining markets, including those in Southeast Asia, would be put into sub-hubs and led by the respective country heads.
The current Asia-Pacific management would be disbanded, said the agency, which added that MEC's regional chief executive, Peter Vogel, would move to a new role to be announced later, while Maxus' Asia-Pacific CEO, Ajit Varghese, was relocating to London to take on a new role as market development president.
GroupM also put together a new team over in India, in preparation for the Mec-Maxus merger, naming Kartik Sharma as the managing director for NewCo's India and South Asia operations. Sharma is currently South Asia managing director for Maxus.
Fellow Maxus colleague, Anand Chakravarthy, who is managing partner for Maxus India, will assume the position of India managing director at Essence.
Current managing director of MEC South Asia, T. Gangadhar, also will be moving to a new role as India chairman and North Asia managing director of Essence.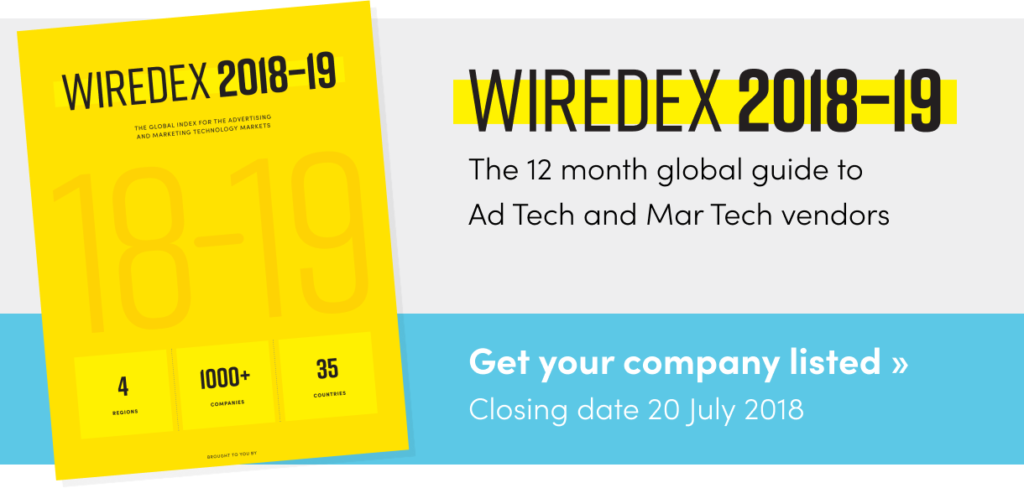 TagsAd TechAdvertiserAgencyAPACAustraliaBrand SafetyChinaIndiaMedia SpendPublisherSingaporeSoutheast AsiaTVTwitter