AirAsia Campaigns Put Humans & AI Together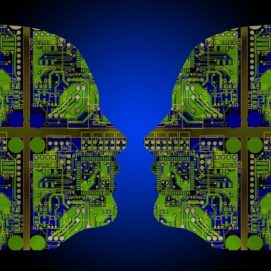 Data-driven marketing and machine learning often are touted as helping advertisers reach audiences more accurately; but human judgement still is needed to tell the story that connects customers.
This approach helped power AirAsia's campaigns, according to Kuo Chia-Fang, Oath's Asia-Pacific media solutions senior director. The low-cost airline worked with Yahoo last year to roll out a campaign that aimed to create awareness of its flight network, frequencies, and ancillary services such as in-flight meal, hot seats, and baggage. It also wanted to push other relevant information to spark travel to featured destinations, for example, with suggestions on trendy activities, new hotspots, and travel tips within their network of more than 120 destinations.
Together with Yahoo (since rebranded as 'Oath' following the merger with Verizon), AirAsia ran the campaign in Singapore over four months and relaunched it this year with the addition of new formats, including a series of videos.
In this Q&A with ExchangeWire, Kuo discussed three lessons the team picked up from the campaign and safeguards it put in place to combat ad fraud.
ExchangeWire: What concerns did AirAsia have going into the campaign?
Kuo Chia-Fang: It's more of a goal than concern. AirAsia is an enabler of travel with a network of more than 120 destinations. It wants to make travel accessible to its consumers and develop content that inspires travel and stands out from the clutter.
It also wanted to showcase services that would make the trip more seamless. AirAsia aims to inspire and create a sense of wanderlust to travel for the masses, as well as offer affordability and fuss-free travel.
How was Yahoo able to address these?
Yahoo addressed these goals through various content pillars, such as introducing familiar destinations with something fresh, drawing attention to lesser-known destinations with activities and events, and delivering personality-type content to draw relevance to the masses with different interests in travel.
AirAsia also aligned tactical sales for destinations featured in the content to make travel more tempting. This helped close the loop in the consumer journey, where the content created awareness and drove interest, while Yahoo's 'deals' module and ad banners with AirAsia's tactical sales message created a call-to-action to drive conversions.
What were some teething issues experienced during the campaign? And how were these resolved?
One issue that is highly relevant to travel content is timing. We have to exercise sensitivity to news reports when the content is published. For example, we needed to avoid promoting destinations that have any negative news or incidents.
In terms of the two objectives of user education and travel brand awareness, how were you able to measure the returns on investment and effectiveness?
We partnered with a third-party vendor to measure the effectiveness of the overall campaign on key brand metrics. The study calculated the uplift on brand awareness, brand favorability, purchase intent, to name a few. In addition, Yahoo sat down with AirAsia and the media agency, Carat, to set reach and engagement goals before the campaign started.
What kind of data insights were you able to gather during the campaign, and how were these used to finetune and tweak the campaign for better results?
There are three kinds of insights we look at: display, native, and content. For native, our Gemini system looks at performance results, using metrics such as CTR and clicks, of different creatives and auto-optimises the campaign accordingly. For content, we look at engagement metrics such as time spent, popular searches done on the Travel Inspirations site's search bar, and social shares.
We also create quizzes and polls to gather information on users' interest and preferences on different topics. From these numbers, we learn what works and what does not, and this paves the way for our content recommendations.
Was any component of artificial intelligence (AI) or machine learning used in the campaign?
Our data-driven approach helps advertisers reach precise audiences across all formats and devices. For instance, within our Brightroll and ONE DSPs, algorithms are used to help determine the value to place on a bid request and how to pace impressions towards a goal. Machine learning is a critical component here because it can help pinpoint trends coming from a flood of data in real time.
Having said that, we are strong advocates for combining machine learning with human judgement. Data has enabled us to get close to our consumers, but AI won't substitute skills needed for telling a brand or product story in a way humans can connect or understand. What makes one outperform another is having smart humans develop and train these systems to interpret and implement their output.
What safeguards did you put in place to ensure you were able to accurately measure ad impact across the various devices and channels and identify human eyeballs from botnets?
Our content analytics system allows us to break down all metrics, such as UU (unique users), PV (pageviews), and TS (time spent), by device. The content for this campaign was only hosted on Yahoo's Travel Inspirations site, but we were able to see which channels the traffic came from.
At Oath, we are vigilant about fighting fraud across our supply sources and we are in a unique position to see a complete picture of online traffic across search, native, display, and video. This vantage point lets us conduct analyses of traffic and develop machine-learning models that detect fraud across the entire ad ecosystem. We also use a combination of proprietary technology, third-party integrations, human monitoring, and industry partnerships with the goal to ensure every placement sold is high-quality and carries minimal risk.
What key learnings did you pick up from the campaign that you'll be applying in future campaigns?
First, native ads are effective traffic drivers for content marketing, appearing seamlessly within the flow of content. Second, play around with content formats, such as videos and infographics, to increase engagement and shareability. Finally, make it easy for consumers to close the loop. For those at the end of the purchase funnel, reading a great piece of content will encourage them to make a booking, evident from the clicks on our deals module.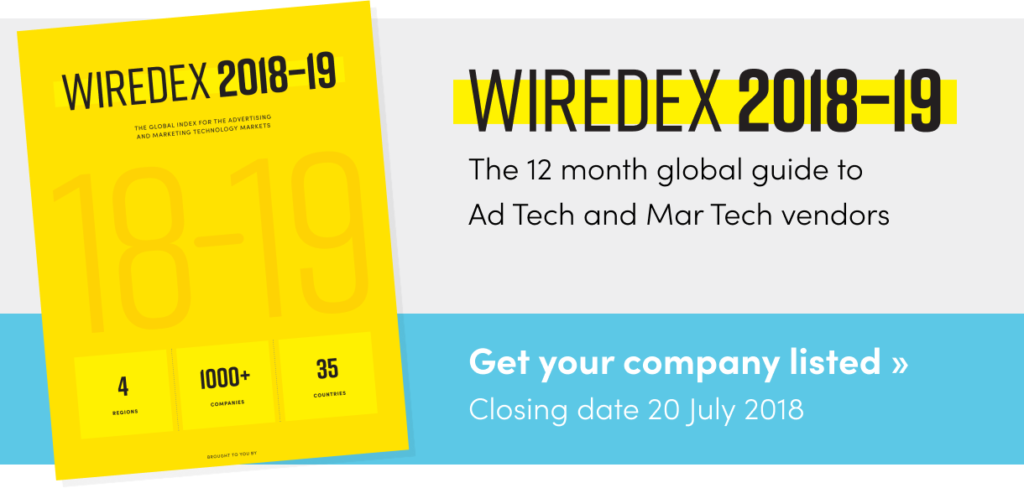 TagsAd VerificationAdvertiserAgencyAnalyticsArtificial IntelligenceBrand SafetyCross-DeviceDataMeasurementNativeSingaporeTargetingVideo