11 Seconds to Effectively Target APAC Travellers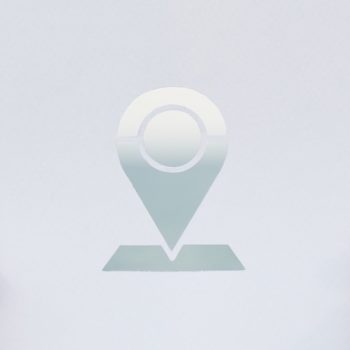 Marketers keen to target travellers in Asia-Pacific need to ensure their data is recent and appropriate, or end up completely missing the boat.
For travel marketing specialist, Sojern, that meant having the ability to act within 11 seconds after someone had made an online booking. This was the amount of time its platform would be aware an airline reservation had been made and trigger the corresponding campaign action to target specific consumers, said Russell Young (pictured below), Sojern's Asia-Pacific managing director.
Due to the nature of the industry, travel marketers needed to target consumers who were in the market for a specific stretch of time to search flight and hotel details. Marketers who used their own data to execute campaigns programmatically would have to make sure the data could provide 'intense' or time-sensitive signals in order to improve the effectiveness of their ads, Young said.
Speaking to ExchangeWire in an interview, he said Sojern aimed to differentiate its services by hooking up with more than 60 data partners to offer anonymised data on 350 million unique traveller profiles worldwide. This diverse database also would enable marketers to target audiences outside their own customer base and acquire new ones, he said.
He explained that it took just 11 seconds from the time a consumer made a flight reservation online for the data to be processed through Sojern's DMP, enabling the platform to push targeted ads based on the information. This meant that timelines and content relevance were key.
"We constantly receive data feeds from our partners; so this flow of new searches and bookings being made then could be used to drive marketing and brand campaigns", he said.
Sojern's partner network comprised search partners, airlines, online travel agencies (OTAs), and some hoteliers, including 13 in the Asia-Pacific region. They are targeting to increase this number to at least 20. The vendor currently operates three offices in the region, including their headquarters in Singapore, and has a data footprint covering all major Asia-Pacific markets, according to Young.
They work predominantly with their advertising clients – the bulk of which were hotels, followed by airlines – to target travellers from the region, as well as internationally. Their other customers include tourism boards, car rentals (in markets such as New Zealand, where they work with Hertz), as well as financial brands and telcos. Banks, for instance, are keen to promote credit cards with higher mileage returns, while telcos market their roaming services.
To comply with privacy laws, Sojern handled only cookie- and ID-based data and did not store PII (personally identifiable information), including names and addresses.
Travel goes mobile, but desktop still sticking around
The biggest change over the past couple of years, in the way travellers searched and transacted, was mobile, and this was particularly apparent in Asia, Young noted.
For instance, in planning a visit to Japan, travellers from Asia-Pacific often would begin their online journey via mobile devices, often using these as a research tool. In fact, 44% of travel queries about Japan on Google, from the region, were made on mobile phones, he said, citing research Sojern conducted with Google. In comparison, 34% of travel queries on Japan from the US were on mobile devices.
Mobile was a popular platform, not just for travel research, but also for booking, he said, stressing the need for marketers targeting these consumers to ensure their communication channels were optimised for mobile.
He added that Sojern worked with vendors, such as Tapad, to better track and build user profiles as they moved between mobile and desktop, or device IDs and cookies. This cross-platform support was essential because, while activities increasingly were moving towards mobile devices, the bulk of travel transactions still were made on desktop, Young noted.
"The first transaction typically is mobile, which subsequently will lead to bookings on desktop", he said, pointing to data Sojern tracked and reflected through its cross-environment reporting platform.
Mobile aside, Asia-Pacific exhibited varying behavioural trends that travel marketers would want to keep in mind. Japan travellers, for instance, showed a propensity to make their booking further in advance from their departure date. This was consistent with their counterparts in Australia. The booking window in Southeast Asia markets, though, was comparatively shorter, according to Young.
He said marketers, such as hoteliers, would need to take these differences into consideration when running campaigns across multiple points of origin as it would impact, for instance, when their campaign for each market should begin.
"Whether you're targeting travellers in Asia-Pacific, or other regions, the power is in the data and analysing and understanding that data", Young said, adding that data could help uncover important behavioural trends and offer key indicators that could influence user behaviour. "It ensures you're targeting consumers at the right time, with the right message."
To improve its data capabilities, he said Sojern would continue to move into a "multi-product and multi-platform environment". This meant enhancing support for desktop and mobile platforms, as well as introducing other channels, such as YouTube and Facebook, on its infrastructure.
"It's, then, really about being able to programmatically distribute ads to users across multiple channels and devices", he concluded.
Ad TechAdvertiserAnalyticsAPACCross-ChannelCross-DeviceDataMeasurementMobileProgrammaticSearchTargeting