In-App Targeting Vendor Won't Need SDKs from APAC Marketers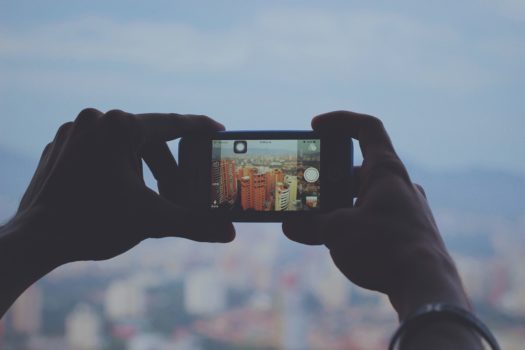 Following its Tokyo launch early this year, Remerge is now looking to expand further into Asia with promises to offer services designed specifically for app retargeting.
The Berlin-based mobile ad platform has just opened offices in Singapore and Seoul, after setting up shop in Tokyo in January 2017. While Singapore will serve as its Southeast Asia hub, the Korean outfit is responsible for the local market as well as China, according to Remerge CEO Pan Katsukis.
The vendor touts an "SDK-less solution" to allow app developers to bypass the need for additional development work. It boasts a programmatic platform with access to more than 350,000 app publishers worldwide and the ability to retarget up to 1.5 million users per second. It also is integrated with 25 SSPs, ad exchanges, and private marketplaces, and supports various ad formats including native, dynamic in-app, and interstitials.
In this Q&A with ExchangeWire, Katsukis explains how Remerge is able to offer its services without requiring marketers to implement additional SDKs and why it is focusing first on outbound business for the China market.
ExchangeWire: Highlight key objectives and timelines in your growth strategy for Asia.
Pat Katsukis: Our aim is to strengthen our ties with our existing clients in the region such as JollyChic, Grab Taxi, and IGS, and further grow our portfolio of local clients. Although our app retargeting approach is still new for many Asian app marketers, we expect fast adoption as this region is the second-biggest in in-app ad spend after the US. By the end of 2018, we believe Asia will spend more on in-app retargeting than EMEA.
How do you plan to differentiate your services in China and South Korea, in particular, which already are crowded with mobile ad players?
In every market we've entered, we came with a unique product and this will be the same in Asia. We are still the only mobile ad tech company that has been built completely for app retargeting from the ground-up. With our dedication to scale and performance for the app channel, we are able to deliver the best results when it comes to returns on ad spend and that is, ultimately, our main differentiator. Our product is made for the global market and that is why we are looking to work with the biggest global app marketers.
Also, we have access to local programmatic supply, which we have built up since January this year from our Tokyo office.
How many of your global network of 350,000 apps are from Asia-Pacific?
Some 20% of our inventory already is in this region. Still, as we are usually running campaigns for app developers all over the world – especially for game developers – they will benefit from the 80% of our inventory that are out of Asia-Pacific.
What challenges do you foresee in your Asia-Pacific expansion efforts and how will you be addressing these?
We have been very careful with expansions in the past and two main points always need to be addressed. First, we must offer proof that our product delivers something unique in the market and can succeed against the local competition. In this respect, we have never opened an office without first having customers live for a couple of months.
Second, having a great team. We are very happy to have experienced mobile advertising veterans joining Remerge.
Some mobile markets in Asia, such as China, are highly fragmented, with different mobile platforms, apps (encompassing messaging, video, games, amongst many others) and payment networks. How have these considerations impacted your go-to-market strategy for this region?
We hired experts who are very aware of the local setups and have defined a strategy that is needed to tackle those challenges. We have been able to succeed in Japan, so we believe we will succeed in the other regions. China is especially difficult, so that is why we will focus on outbound business first, which is helping Chinese clients run campaigns outside of China. After we manage to build a large customer base, we would tackle China inbound.
You have two data centres in Tokyo and Singapore. What functions or operations do these sites support? And do you have plans to open more such sites in this region?
We run our own data centres to enable us to deliver the best performance for our campaigns. The data centres are used to increase our local scale. Right now, we are transacting 1.6 million bid requests per second, on average.
Do explain how your platform is able to track and retarget without the use of SDKs, and why you've chosen an SDK-less infrastructure.
Before we even started building the platform, it was clear to us that the biggest apps in the world won't integrate another SDK in their app to test campaigns. So we invented a new way. We integrated server-to-server with almost all relevant app marketing platforms, including attribution providers such as Adjust, Appsflyer, Kochava, and Tune, data providers such as Adobe, mParticle, and Singular, as well as push-notification platforms such as Appboy.
The hypothesis behind this is that big app marketers already use any one of those platforms. So it is easy to just select Remerge in the partner's dashboards and they are ready to go.
How does the lack of SDKs affect accuracy, for instance, in terms of tracking user data, building user profiles, and retargeting?
There is no negative effect on accuracy at all as we get everything via our partners. One big advantage for the client is that they have better control of their data. They decide which data is used, how it is used for campaigns, and when to switch off the data stream if they shift their priorities. SDKs collect data even if they are removed from the app as the user must update the app to the newest version, which does not always happen.
What are you doing to ensure that the mobile ads you deliver aren't placed within or near articles that carry fake news on media platforms, in particular, Facebook?
Facebook controls and decides what is shown to a user and that also is the reason why Facebook focuses on identifying and banning fake news.
For programmatic in-app advertising, an ad is usually not connected within an article, but sticks on the top or bottom of the app itself, or is an interstitial. We don't buy mobile web inventory, as we have a deterministic approach to app retargeting, which means we only target users who have a specific advertising ID. Obviously, we also proactively blacklist apps that have the sole purpose to distribute fake news.
What misconceptions do Asian marketers have about in-app and mobile campaigns that you would like to address?
Asia-Pacific marketers still focus heavily on user acquisition, which is the first step in the funnel. Many discussions are about the price of an install and not about driving more revenue from those installs.
Their focus needs to shift to the end of the funnel to increase revenues.
AdvertiserAnalyticsAPACArtificial IntelligenceChinaCross-DeviceDataMeasurementMobileProgrammaticPublisherSingaporeTargeting