China's BAT Amongst Top Global Ad Revenue Contributors; News Corp AU Ditches Newspapers Audit in Metrics Change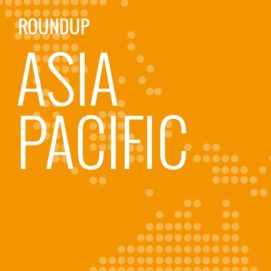 In this weekly segment, ExchangeWire sums up key industry updates on ad tech from around the Asia-Pacific region – and in this edition: China's BAT amongst top global ad revenue contributors; News Corp AU ditches newspapers data audit in metrics change; Native ads picking up revenue in China; QMS Media acquires NZ digital agency; Wavemaker storms into five APAC markets; and CtrlShift and iPinYou partner to target Chinese audience.
China's BAT amongst top global ad revenue contributors
Baidu, Alibaba, and Tencent are amongst the top five contributors of global ad revenue growth in the third quarter of 2017, which is up 29.6% over the previous year.
Several companies posted strong results for the quarter, but the biggest came from Google, Facebook, and the Chinese trio, also commonly known as 'BAT'. Google led the pack with an additional USD$4.2bn in spending (£3.12bn), accounting for 40% of the USD$10.5bn (£7.81bn) growth across 13 companies, said Forrester. These companies currently were assessed in the research firm's digital marketing tracker and generated an estimated share of between 75% and 80% of the total online ad market. Apart from the top five, the other companies that were part of the tracker included Twitter, Sina, Snap, Sohu, Yahoo Japan, and Line.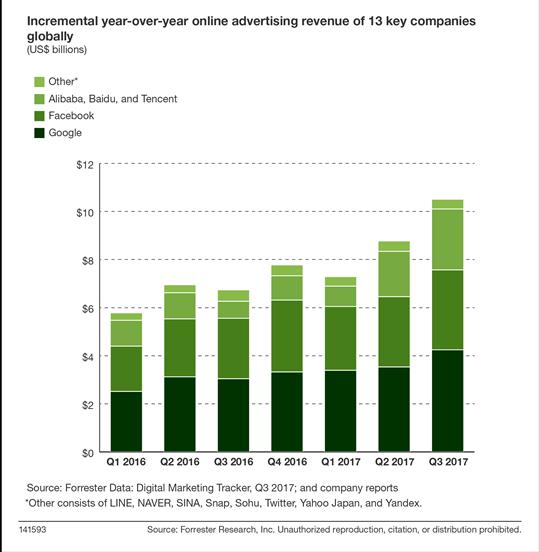 With a 21.4% year-on-year growth, Google's ad revenue climbed the highest, according to Forrester, which noted that the internet giant seemed unfazed by challenges such as the placement of YouTube ads next to questionable content and Amazon's encroachment into e-commerce advertising.
Baidu also appeared to have emerged from tougher times, in particular, after the Chinese government in May 2016 imposed increased regulation on healthcare-related ads on search platforms. This initially led to an average quarterly decline of 6.5% for Baidu, which growth had been "on life support", said Forrester's associate forecast analyst Brandon Verblow, who was the lead author for the report.
Baidu now appeared to be on the path to rehabilitation, with growth of 22% in the third quarter of 2017, Verblow wrote, pointing to the Chinese company's recovery in search and strong news feed monetisation.
News Corp AU ditches newspapers data audit in metrics change
News Corp Australia says it will no longer audit the circulation of its newspapers, dropping its titles from Audited Media Association of Australia (AMAA), Audit Bureau of Circulations (ABC), and Circulation Audit Board (CAB), effective immediately.
Instead, the media company said it would be using Enhanced Media Metrics Australia (EMMA) as its sole audience measurement metric. The move followed a review with advertisers and media agencies, which it said revealed that existing print circulation metrics were no longer representative of cross-platform audiences today.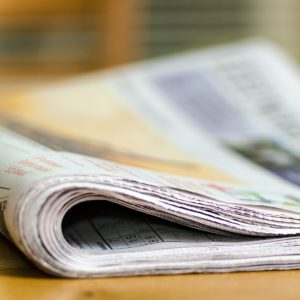 News Corp's Australasia executive chairman Michael Miller said: "We have consulted with and listened to our advertiser and media agency partners and it is clear that circulation is not an indicator of how media is consumed today, and is out of step with how the advertising industry now operates.
"Media buyers and advertisers plan media based on the audience that engages with our mastheads, not the number of papers sold", Miller added. "Total audience is the chosen metric that our advertisers and media buyers now use to make their media-buying decisions and to compare alternatives across all main media; so it's a natural course of action for us to meet the market by using one, primary metric."
He added that EMMA, as an independent and accredited cross-platform audience survey, offered the "most complete" indication of readership.
The metric assessed digital, including desktops, smartphones, and tablets, as well as print audiences to determine monthly readership. Established in 2003, EMMA polls 40,000 Australians per annum across various variables including media consumption, lifestyles, and service. The surveys are conducted via telephone as well as online by Ipsos and the data is released monthly.
Native ads picking up revenue in China
Native ads in China are expected to generate 163.85bn yuan (£18.42bn) this year, accounting for nearly 40% of the total online ad market.
By 2020, this category would contribute at least half of overall revenue in the market, according to local research firm, iResearch.
The sector was primarily fuelled by 'new native ads', in the form of newsfeed ads, which revenue doubled from ¥18.82bn (£2.12bn) in 2015 to ¥37.31bn (£4.2bn) last year, the market researcher said. This was projected to climb at a compound annual growth rate of at least 60% over five years to hit ¥200bn (£22.49bn).
iResearch noted that search ads would continue to grow with the growing use of artificial intelligence, though at a slower rate than new native ads. However, it added that native ads would hit a roadblock, as there was a limit to how much media content it could carry and the frequency.
QMS Media acquires NZ digital agency
The Australian outdoor media company has acquired a majority stake in Digital Commons, a third-party digital agency based in New Zealand.
QMS said the merger would widen its digital media channels and further enable it to support multiple customer touchpoints and customised content. It added that the Digital Commons team specialised in online and mobile media and had several global publishers on its portfolio.
With operations in Australia as well, Digital Commons had been involved in the development of QMS' Digital Transaction Platform and now would be the latter's primary sales channel partner for automated products.
Digital Commons' managing partners Lisa Ison and Johanna Cotter said in the joint statement: "Having worked with the QMS team over the past 18 months, bringing the Digital Transaction Platform for out-of-home to fruition, we have witnessed a progressive and agile company aligned with our own values. With a similar vision of innovation and service, we feel it is a great fit to accelerate the next stage of our business, to move on from being a startup, to one focused on our publishers and core business."
Wavemaker storms into 5 APAC markets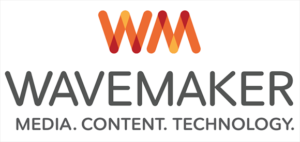 The GroupM agency has opened up in another five markets in the region: Singapore, Indonesia, Vietnam, the Philippines, and China.
Formed from the merger of MEC and Maxus, Wavemaker last month launched in Australia and New Zealand as well as India.
In China, the team would comprise 800 across four offices located in Beijing, Guangzhou, Nanjing, and Shanghai. The country's operations would be led by CEO Gordon Domlija, while the Indonesia outfit, located in Jakarta, would be headed by managing director Ajay Gupte and 140 employees.
In the Philippines, the Manila office would be led by CEO Malu Vasallo and 150 employees. Wavemaker Singapore would be supported by a team of 60 and led by managing director Desh Balakrishnan; while Vietnam's Ho Chi Minh City office would be headed by managing director Arup Bansal and 85 staff.
CtrlShift & iPinYou partner to target Chinese audience
Singapore-headquartered audience platform, CtrlShift, has formed a partnership with Chinese DSP iPinYou to help global brands and agencies target consumers in China.
The partnership would see the integration of iPinYou's automated media-buying platform with CtrlShift's media-management solution, The Hub. The former's customers also would be able to tap The Hub to target audiences outside of China.
From early 2018, the integration would enable The Hub customers to plan, manage, and optimise campaigns targeted at China directly from the platform.
CtrlShift's co-founder and executive chairman Reza Behnam said: "It allows brands and agencies worldwide to broaden their reach by accessing China's audiences, both inside China as well as the 100 million who travel abroad. This collaboration and technology integration is another key milestone towards building [a] one-stop [platform] for media allocation and optimisation, offering a streamlined channel to access audiences globally."
China's largest programmatic DSP, iPinYou, boasts a market share of almost 60%. Its president of international markets, Sara Ye, said: "Our primary goal is to ensure international companies that are launching and expanding their business in China, or targeting Chinese consumers globally, receive the greatest support from us. This partnership between CtrlShift and iPinyou is a game-changer, bringing greater accessibility for advertisers to enter China."
TagsAd TechAd VerificationAdvertiserAgencyAPACAustraliaChinaCross-ChannelMeasurementMedia SpendProgrammaticPublisherSingapore