Alibaba Touts 'New Retail' Engagement As Key to Singles Day Record Sales; Wavemaker Launches in 2 APAC Markets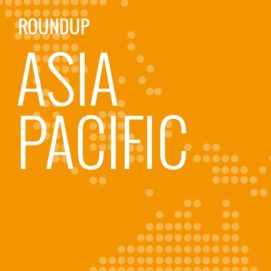 In this weekly segment, ExchangeWire sums up key industry updates on ad tech from around the Asia-Pacific region – and in this edition: Alibaba touts 'new retail' engagement as key to Singles Day record sales; Wavemaker launches in two APAC markets; Oath unleashes content marketing brand; Digivizer eyes APAC expansion via Singapore; and AnalogFolk goes to China.
Alibaba touts 'new retail' engagement as key to Singles Day record sales
The Chinese e-commerce giant has attributed another year of record sales from its Singles Day bonanza to a 'new retail' way in which brands engage online shoppers.
Alibaba generated a whopping 168.3bn yuan (£19.22bn) in gross merchandise value (GMV) from just one day, on November 11, when it held its annual online shopping festival. This was a 39% climb from last year, it said, adding that 90% was processed on mobile.
Some 812 million delivery orders were made, compared to 657 million in 2016, and 1.5 billion payment transactions were processed, up 41% from last year. At its peak, the company's backend cloud system handled 325,000 orders per second.
Alibaba credited the stellar numbers to its new retail strategy, which integrated online and offline services and offered consumer experiences that crossed both virtual and physical realms.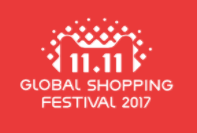 For instance, several brands, including Pizza Hut, participated in an augmented reality (AR) game that rewarded mobile players with discount coupons for items they could buy on Singles Day. There also were pop-up smart stores and in-store features that enabled retail brands to drive online traffic to their brick-and-mortar outlets.
Alibaba Group CEO Daniel Zhang comments: "I've talked with a lot of brand partners and all of them recognise the importance of good sales. But, more importantly, they know 11.11 isn't just about sales. It's about consumer engagement and brand-building."
More than 140,000 merchants participated in Singles Day, of which 60,000 were international, peddling 15 million product listings.
Bill Partyka, president and CEO of Gerber Products Co., said: "Inspired organisations tap into consumer insight. What started as a one-dimensional relationship with the consumer via e-commerce, now they are expecting an omnichannel experience. So, the convergence of offline to online, to me, that's the natural progression that's going to take place."
Wavemaker launches in two APAC markets
Born from the union between MEC and Maxus, Wavemaker has formally launched in Australia and India.
The digital creative agency was the result of WPP's move to shrink its major media agency brands from four to three, which saw Mediacom and Mindshare remain as standalone units.
Staffed by a team of 343, the Australian outfit would only be fully operational in January when CEO Peter Vogel returned to the country. Its local clientele included the South Australian government, Vodafone, and Hungry Jack's.
Its India offices would have 700 employees, including managing director, Kartik Sharma, servicing clients such as ITC and L'Oréal.
Headquartered in Mumbai, Wavemaker India also operated offices in Delhi, Bengaluru, Kolkata, Chennai, Thrissur, and Cochin.
The two Asia-Pacific launches followed the agency's US launch earlier in this month. Led by CEO Amanda Richman, Wavemaker US operates in several offices including New York, Chicago, and San Francisco.
Oath unleashes content marketing brand
The Verizon-subsidiary has consolidated its various content capabilities into an official content marketing agency called 'RYOT Studio'.
Unveiled across 14 countries, including Singapore, Australia, Hong Kong, India, Japan, and the UK, the new unit comprised skillsets previously held by Partner Studio by AOL and Yahoo Storytellers. Both AOL and Yahoo were acquired by Verizon in 2015 and 2016, respectively.
RYOT Studio's Singapore office would serve as its Southeast Asian hub. Oath's chief revenue officer, John DeVine, said: "With continued growth in mobile, content marketing will be the key to successfully building the brands of the future. RYOT Studio is at the forefront of this disruption, helping top agencies and brands build deeper relationships with consumers with brilliant content marketing."
The agency would remain a division under RYOT, which was part of Oath's media and technology brands.
Digivizer eyes APAC expansion via Singapore
The Sydney-based analytics vendor has opened its first international office in Singapore, from where it also is targeting to expand into 11 regional markets.
Established in 2010, Digivizer offered services to help its customers understand social and digital engagements and gain insights to improve marketing experiences for consumers. These included community management, influencer engagement, market analytics, paid social and search advertising, and digital content.
It now was looking to tap growth opportunities in Asia, moving some of its social, content, and analytics resources to Singapore, as well as hiring 'regional resources' to cover the Philippines, Malaysia, Indonesia, New Zealand, Thailand, Vietnam, Cambodia, Myanmar, Sri Lanka, Bangladesh, and South Korea.
Digivizer CEO Emma Lo Russo said there was growing digital and social sophistication in Asia-Pacific. Their investment in the region would help the company support brands that were looking to increase their digital investment in Asia, to better understand and engage customers here.
Lo Russo said: "Organisations continue to see the value of understanding the motivations, demands, and needs of their customers, so that they can then engage and create positive experiences for them. Consumers are in control and brands need real-time data to know who to talk to with confidence."
AnalogFolk goes to China
The London-based digital creative agency has opened an office in Shanghai, marking its sixth global site.
Operating Asia-Pacific offices also in Hong Kong and Sydney, AnalogFolk said its Shanghai team already had engaged with some of the agency's Hong Kong clients, offering insights into the China market.
The local office launched along with Jacob's Creek as part of its clientele, extending the latter's existing relationship with AnalogFolk's Sydney office.
The Shanghai office was headed by managing director and partner, Wayne Fan, as well as creative director and partner, Tommy Liou.
TagsAdvertiserAgencyAnalyticsAPACArtificial IntelligenceAustraliaBrandingChinaContentCreativeDataDigital MarketingIndiaMobileSingaporeSoutheast Asia