A Duopoly Doesn't Make for an Efficient Marketplace: Q&A with Dan Slivjanovski, RhythmOne
by Sonja Kroll on 16th Feb 2018 in News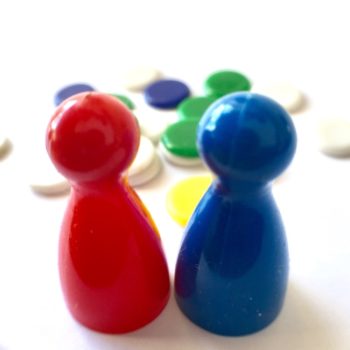 RhythmOne has reached the final stages of their acquisition of YuMe. In this Q&A, ExchangeWire speaks with Dan Slivjanovski, chief marketing officer, RhythmOne, about the vision for RhythmOne post-acquisition, how the company will leverage its end-to-end offering, and about the state of consolidation of the ad tech industry.
ExchangeWire: With the acquisition of YuMe now concluded, what is your strategy going forward?
Dan Slivjanovski: The combination of YuMe and RhythmOne will bring together demand-side and supply-side strengths in the fast-growing areas of mobile, video, CTV, and programmatic trading. The combined platform is anticipated to be a top-five comScore ranked marketplace that will facilitate seamless, transparent connections between thousands of advertisers and brands, providing a massive supply of brand-safe inventory. The new company will offer advertisers programmatic scale across channels (with deep expertise in video), quality supply, and unique, data-driven audiences – all delivered with superior customer service.
Not only will this provide us with scale, but also clear differentiation in the marketplace. Outwardly,
our value proposition will focus on driving engagement between advertisers and targeted audiences – resulting in real, measurable business outcomes. While video will be a rising star within our offering, we want to position ourselves as a programmatic-first, technology-driven company.
How does YuMe bolster RhythmOne's end-to-end offering?
YuMe's strengths lie in demand-side software and services used by brands, agencies, and trading platforms, a robust, first-party data management and targeting platform with global programmatic capabilities. RhythmOne's strengths are primarily focused on the supply side, as well as programmatic platform capabilities represented by its multi-channel, multi-format ad exchange, whereby advertisers and agencies can reach targeted, engaged audiences at scale. YuMe's strong relationships with agencies and brands, and its demand-side platform, complement RhythmOne's robust, unified programmatic platform.
In addition, YuMe has built a robust, first-party data-management and targeting platform that provides unique insights for brand advertising campaigns. Through the recent acquisition of RadiumOne, RhythmOne's analytics and data-management platform, together with its top-ranked brand-safety technology, provide transparency and drive results for direct response campaigns. The unified, proprietary data set, augmented by machine-learning algorithms, will enable the combined company to successfully deliver against a broad range of advertising objectives. The data will also offer significant insight for publishers looking to derive additional value from their audiences.
What do you expect in terms of brand safety in 2018?
Having proprietary brand-safety filtering technology like RhythmGuard that can eliminate suspicious and underperforming traffic before, during, and after it reaches the marketplace is crucial in 2018.
As the industry strives for transparency, we must ensure we devise new ways to automate the detection and removal of IVT. Due to our platform's ability to understand algorithms and the correlation between in-view ads and viewable ads over time, we're actually packaging this inventory into PMPs and guaranteeing achievement of designated viewability or IVT thresholds – or we'll give you double the difference in impressions back.
Continuous monitoring of supply relationships, and suspending or even terminating partnerships if quality issues persist without remediation, are necessary actions to be taken when it comes to brand safety. Filtering requests in this manner allows a far more concentrated set of impressions to be passed along that are of much higher quality. Leveraging this type of technology is a major differentiator in today's market and moving into 2018.
Is the ad tech industry consolidated? And what does the consolidation of the ad tech industry mean for the status quo?
The ad tech industry is undergoing much-needed consolidation. For too long, the value chain has been fragmented with disparate point solutions. The combined enterprise of RhythmOne and YuMe aims to create a far more efficient and effective environment for the buying and selling of digital ads across screens and formats – with the goal of reaching and engaging audiences and driving better business outcomes for all.
There is definitive opportunity and motivation for advertisers to complement their spend on platforms with partners that fall outside the walled gardens of Google and Facebook. Not only to access inventory that is perhaps not as well represented in these platforms – like connected TV – but also because independent platforms are open to providing greater transparency. A duopoly doesn't make for an efficient marketplace in the eyes of advertisers. Competition helps to drive innovation and offer choice.
AudienceDataDemand SideDisplaySupply SideTargetingVideo