IAB Releases GDPR Framework; OpenX Removes Video Ad Format
by Sonja Kroll on 9th Mar 2018 in News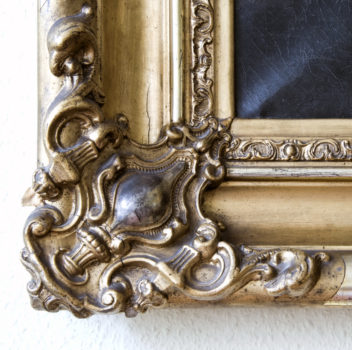 ExchangeWire rounds up some of the biggest stories in the European digital advertising space. In this week's edition: IAB Releases GDPR Framework: Call for Feedback; OpenX Bans 300x250 Video; Improve Digital Offers First-Price Auction Option; New Custom Bid Algorithms at Amobee; and Rubicon Project Opens Its Exchange for Third-Party DSPs.
IAB Releases GDPR Framework: Call for Feedback
With the release of the draft technical specifications for its GDPR Transparency & Consent Framework, the IAB is now asking industry participants for feedback on their attempts at setting standards. As a non-commercial, open source initiative, the framework is due to be released mid-April, in time for the GDP regulation coming into effect at the end of May.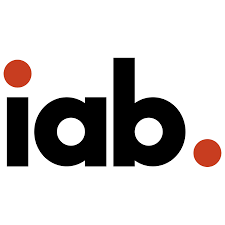 The framework devised by the IAB is an attempt by the industry to set standards that ensure compliance with the EU data regulations. As such, it is aimed at European-based companies and others active within the EU, taking the various channels and formats into account.
According to the IAB, the framework includes technical specifications that will allow companies and consumers to have greater control over, and dynamic insight into, the parties who access and process the personal data of consumers in the EU. The framework also contains a vendor list that details the third parties who are accessing data, as well as a set of guidelines aimed at standardising the use of data obtained from users in the EU.
Updates to the technical specifications are facilitated by an IAB Tech Lab working group. Organisations wishing to meet with stakeholders involved in the framework and provide feedback may do so until 8 April, 2018.
OpenX Bans 300x250 Video
In a bid to battle ad fraud, OpenX is banning a number of video ad formats from its exchange. The 300x250 format video ads provide a particularly poor user experience, OpenX argues, with the size failing to match standard video ad sizes and almost entirely representing in-banner video. Yet, while this particular video unit accounts for over 30% of all video sold programmatically today, the 300x250 format has higher invalid traffic rates than the average of all other programmatic video ad units.
"Video is a rapidly growing part of the programmatic ecosystem, and as the medium matures, the industry needs to constantly stay ahead of format variations to ensure brands, publishers, and consumers experience the highest quality video engagement", said John Murphy, head of marketplace quality, OpenX. "Quality has always been a priority at OpenX, and this step confirms our conclusion that this is ad unit has no place in any advertising exchange that values quality. Put simply, it is an ad unit that should be stopped in its tracks."
In a separate study, OpenX also found that the 300x250 ad size accounts for 80% less viewability than all other video ad sizes, making it 98% less likely to be completed while visible and audible.
Improve Digital Offers First-Price Auction Option
Improve Digital opens a new option for clients. The platform now offers a choice between running either first- or second-price auction as part of the bid request, allowing more advanced trading and new monetisation opportunities.
Jan Willem Borsboom, VP enterprise solutions, Improve Digital, tells ExchangeWire that the first-price auction is a significant development for the industry. "Publishers will finally get a more realistic valuation of the true value of an impression and hidden margins will become impossible now that every additional cent will have to be transparent."
According to Sebastiaan Moesman, CEO, Improve Digital, choosing between first- and second-price options will open up advertising budgets to embrace more programmatic trading: "A first-price auction scenario can give advertisers more confidence in a programmatic ecosystem in which the price is predictable and stable and content providers benefit from clear insight into what their inventory is worth."
In other words, the first-price auction reflects the value of the inventory and, as such, also allows for a more transparent auction process when compared to second-price auction: with the highest bid winning in a first-price auction, any additional fees charged will be open and transparent. "This 'you get what you pay for' first-price auction model can provide a transparent, predictive, and more reliable marketplace", Moesman hopes.
New Custom Bid Algorithms at Amobee
Amobee enhances its platform in order to let buyers use custom data sets in Amobee's bid modelling system and customise their bid strategies for the most important data signals. Thanks to an integration with TruSignal's predictive score system, advertisers can leverage their own data models, or base their bids on TruSignal's predictive scores.
"By leveraging the power of outside data and custom audience segments, we provide brands and agencies a highly customised solution that multiplies their ability to reach the right audience at the right place and right time, across every digital channel, on any device", explains Maxwell Knight, Amobee's vice president of analytics services.
According to Amobee, tests have shown that the use of TruSignal data resulted in performance lift and a decrease in cost-per-action across multiple verticals and industries. TruSignal's Bid Prize Optimizer works on the basis of predictive scoring and offline profile data across 220 million U.S. adults users.
Rubicon Project Opens Its Exchange for Third-Party DSPs
More access to guaranteed inventory at Rubicon Project: The DoubleClick bid manager integrates with Rubicon Project to facilitate programmatic guaranteed transactions. DoubleClick Bid Manager from Google is the first DSP to be integrated. According to the release, Rubicon Project is currently the only third-party exchange to allow programmatic guaranteed purchases for all transaction types within the DoubleClick Bid Manager Marketplace Interface.
And Rubicon does not want to stop there, but is currently negotiating with other DSPs to integrate in the guaranteed private marketplace in the near future. "Programmatic guaranteed buying in private marketplaces represents a massive opportunity in our industry, providing DSPs with the ability to access premium inventory that is guaranteed by publishers and supplying them with the detailed signals that dictate precisely how they need to behave in the PMP to win", says Tom Kershaw, CTO, Rubicon Project.
"Today, most DSPs are still merely exploring the world of guaranteed buys, which is why we are proud to be the only third-party exchange currently offering programmatic guaranteed buying for all deal types in the DoubleClick Bid Manager Marketplace Interface as a result of DoubleClick's integration into our exchange."
Automated GuaranteedDataDisplayEMEAGDPRHeader BiddingMonetisationProgrammaticTechnologyTransparencyVideoViewability