USD$225m for MediaMath; Customer Analytics Boost Growth & Revenue
by Sonja Kroll on 13th Jul 2018 in News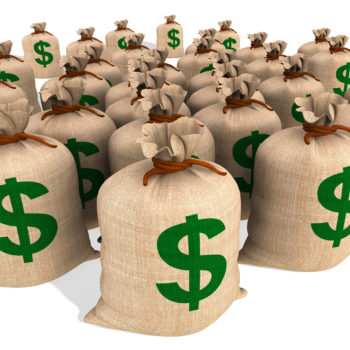 ExchangeWire rounds up some of the biggest stories in the European digital advertising space. In this week's edition: New Funding for MediaMath; Customer Analytics Boost Growth & Revenue; GeoSpock/Tamoco Partnership Links Real World with Data; Flashtalking Introduces Consulting Services; and FreeWheel Partners with Operative on 'Premium At Scale'.
New Funding for MediaMath
Enterprise software provider MediaMath announces new funding. Led by Searchlight Capital, the new capital to the tune of USD$225m (£170m) will be invested in technology and hiring, MediaMath says. This includes investment in the expansion of MediaMath's DSP and DMP.
According to the company, the funding will be delivered in two tranches to pursue both organic and inorganic growth initiatives. MediaMath hopes to expand its open identity stack, as well as rebuilding their consumer touchpoint infrastructure. Moreover, MediaMath wants to focus on AI, accelerating the broad adoption of artificial intelligence.
"The marketing industry has reached a tipping point, with more than half of consumer time now spent on digitally connected devices; yet the challenges associated with connecting marketers with consumers to everyone's benefit are still as palpable as ever", said Joe Zawadzki, CEO, MediaMath. "We're excited to have the people, products, and partners to successfully deliver on the promise of making 'marketing everyone truly loves' – from consumers, to advertisers, to all participants in between."
The latest funding round brings MediaMath's total capital invested to over USD$500m (£379m).
Customer Analytics Boost Growth & Revenue
According to a study conducted by Harvard Business Review Analytic Services for data analytics provider SAS, using customer analytics is highly beneficial for companies. The report titled 'Real-Time Analytics: The Key to Unlocking Customer Insights & Driving the Customer Experience' finds that 44% of respondents noted a "significant increase" in both growth and revenue generation, due to employing customer analytics solutions. Other benefits are improvements in customer retention and loyalty (58% of respondents).
"Real-time customer analytics are a strategic priority – now and in the future", comments Alex Clemente, managing director, Harvard Business Review Analytic Services. "The study shows that early adopters are already reaping tremendous benefits on the engagement and revenue front. That said, there are still significant obstacles to overcome. Strategic alignment, and a willingness to constantly retune analytical methods, are critical to those most successful in creating personalised customer experiences at scale."
According to the report, only 11% of study participants indicated that they have a solution in place that enables this kind of customer interaction. Common barriers to entry are lack of infrastructure to access customer data, an organisation's culture, and the right technology, according to the study report.
GeoSpock/Tamoco Partnership Links Real World with Data
A new partnership between data and insights provider GeoSpock and sensor-driven location data network Tamoco is to provide online-to-offline data that allows clients to understand customer behaviour and interaction with their businesses. The partnership centres on a solution that compiles data on how consumers move and behave in the real world, compiled and accessed via GeoSpock's platform, thus connecting and visualising the link between the online and offline worlds.
Rune Bromer, CEO, Tamoco, comments: "This partnership shows that the demand for accurate, sensor-driven location data is growing. With this rise in demand, businesses need a solution that can help them to act on the intelligence that location data can provide."
Clients can access the data and insights in real time. Tamoco's data will feed into GeoSpock's infin8 indexing engine and illumin8 visualisation and analytics tool. According to the two companies, the partnership will create cases for real-world, global scenarios, which can be scaled to meet evolving business needs, with data across the smart city, automotive, retail, media, telecoms, and mobility sectors.
Flashtalking Introduces Consulting Services
Clients of ad management platform Flashtalking will receive help navigating programmatic decisioning. On the back of previous experience with guiding customers through the programmatic process, the company is now announcing a new division that will provide strategic consulting services.
"As clients take more of their programmatic in-house, they need help developing and implementing their personalisation and data-driven messaging strategies", says John Mruz, SVP strategy, Flashtalking, who is leading their new strategic arm. "Our consulting team, in collaboration with sales and account management teams worldwide, will assist brand marketers and consulting companies to craft these strategies, as well as build the required organisational capabilities to execute successfully."
The services so far include recommending approaches to programmatic solutions selection guidance and specific proprietary tactics. However, for H2 2018 Flashtalking is planning to expand the consulting services to include formal client education and training, process reengineering workshops, data-integration services, agile methodologies for creative development, and a suite of analytics support services.
FreeWheel Partners with Operative on 'Premium At Scale'
FreeWheel and Operative want to bring ad buys on digital and linear TV together in order to simplify the media-buying process – with individual buys targeted at any audience, executed across digital and linear.
The partnership between the two companies results in a new tech initiative dubbed 'Premium At Scale'. "Premium at Scale is an industry initiative intended to deliver an answer to advertiser demand for audience-based advertising across channels and empower media companies to create massive multichannel marketplaces that deliver a premium product that the digital walled gardens simply can't match", explains Lorne Brown, CEO, Operative.
"This partnership will close the gap between linear and digital, enabling FreeWheel and Operative to better support joint clients through improved system interoperability", said James Rooke, GM, FreeWheel Publishers. In this scenario, Operative provides the pre-sales tech processes of ad-buying, FreeWheel will supply the ad-decisioning capabilities, enabling ad campaigns that seamlessly cover digital and linear.
Operative will be encouraging conversation between other programmers and distributors to ensure a co-ordinated outcome that benefits premium media companies as they launch similar initiatives. A list of other participating media companies will be announced in the coming weeks.
Ad TechConsultancyCross-ChannelDisplayEMEAProgrammaticTechnology